After the day before (Day 1), we took the next day to regroup, fix the RV and relax.  There was a lot of iPad watching and I'm totally fine with that.  It was also stormy all day, so outside was not an attractive option for anyone (including the dog).  …And we sprung 3 new leaks.
First thing Monday morning I was prepared to call repair shops because… you know… it died while driving down the highway.  Scott beat me to it.  He was in touch with Coach-Net and they sent out a roving mechanic.  I know Coach-Net (and it's close cousins AAA and Good Sam) don't always have the best reviews.  I wouldn't get in an RV without them.  We've used the services of all 3.  Coach-Net was awesome.  They found the technician, Markus, and paid for 3.5 hours of his time.  He diagnosed the situation, pulled out the alternator, found a new one to buy (not easy due to it's age) and did the installation.  Total bill to us…. any guesses!?!!?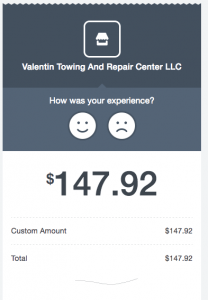 By the way, the one he took out was an original.  That sucker had 122,973 miles on it and it was 32 years old.   He let me know that he was a Chevy man and he was very impressed.  Right on, Dude.  I'll be a Chevy person too.
By Tues morning, I was buttoning us up and getting ready to hit the road.  Did I mention we sprung 3 new leaks during the thunderstorms on Monday?  That was fun.
It wouldn't be right to put this place in the rear view mirror without one final observation.  It's worth noting because I'd never seen anything like it…  But first, a question.  Do you ever have the inclination to hold hands with someone while on the loo?  Or… heck, even talk to someone?  This not being Rome circa 300BC, I have never been so inclined.  Poor mom couldn't even look at this set-up.  What on earth goes on here?!  Honestly, this picture deserves a rockstar caption.  Lorna?
I picked a place heading west about 2 hours away to make it easy – beautiful Shiner, Texas.   We officially went "off the beaten path".  There were 8 RV spots that you pay for either by going to the town hall OR, if you call them, they'll send a police officer out to collect the money. I dig it?!  It's full hook-ups for $20/night.  We had a playground in our backyard and we were steps away from the veteran memorial.  I think my karma is coming around.
My handy work: