We pulled up to the city campground office and I got out of the RV to draw in my first breath of fresh Arkansas air.  This is my first visit to this state.  It's about what I expected – hot and sticky.  There is moss again… we haven't seen moss since we left the Redwoods.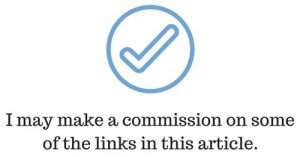 I had made a reservation over the phone when we were about an hour out.  I walked into the office and the lady greeted me warmly.  Southern hospitality.  I filled out a form, got my site and was getting ready to leave.  I turned to ask one more question, "We're heading to Memphis tomorrow.  Should be an easy drive, right?"
I almost always do my own map recon.  Google told me it would take about 2 hours to get from Little Rock to Memphis.  The question was more to confirm what I was expecting than collecting new information.  Her answer, "Depends on what time you get up."  Huh.  Ok.  Worthy of a follow-up…. Me, "Oh.  Is there traffic here?"  (There's no way there's traffic here.  Not enough people choose to live in Arkansas for there to be legit traffic.)
Her, "Just depends on what time you get up."
I'm still unclear if this was some sort of twist on Any Day You Wake Up Is A Good Day?  or maybe she gets up at 4 in the afternoon and couldn't imagine a whole 2-hour drive to another state?  No idea…  I'm over it.  Me, "Ok.  Great.  Thank you.  Have a nice day."
For the record, we drove from Little Rock to Memphis and it was just a hair over 2 hours.  Wouldn't it have been easier just to say that?
Things are going too smoothly…. we're almost on the east coast now and we're ahead of schedule.  My Spidey Senses for disaster (or RV breakdown) are tingling.
Monster, people eating bugs:
Self-defense classes have started early for the little Amators:
A dirty kid is a happy kid:
Mobile office:
On the banks of the Mississippi just outside Memphis, TN.  You can almost see Huck and his raft.  What an awesome spot – Tom Sawyer Campground.
Traci's Picks 
Nate loves these collapsible cups.  I don't think they're anything particularly special, but they're great when you're tight on space and they're easy to clean.
We eat fuses like they're candy.  Just kidding… but right now we're tracking down a short that is causing our fuse to the rear lights to blow.  Not cool.  No driving at night (or in the rain!).
We just bought this to try with  Evie.  She's young and chemistry requires a responsibility.  But she's ready to start playing with it.  So we're trying this "grow your own crystals" kit.  *Excited!!
If you're into Pinterest, here are some pins: