I like old: old places, old music, old movies…. which is probably why I haven't been able to hear anything in my head but "Oklahoma is the place to be…. Farm life is the life for me…" since we entered the Sooner State.
We won't be here long.  Just passing through.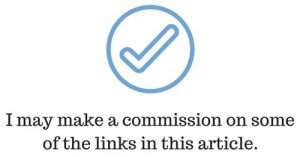 I expected prairie and not much else. That's not entirely accurate.  There are trees.  Real, nice, big trees.  And lakes.  And green grass.  There's not much else besides that but it's really pretty.  It feels alive compared to the desert and rocks a littler further west.
There's a dot on the map called Elk City Lake Park, in Elk City, OK.  If you're in the area with an RV, stay here.  It's a free campground WITH water and electric hook up.  For free.  Seriously.  And there's a nice beach with a swimming area and a playground.  There are also a lot of picnic tables and grills. Again, for free.  I've never seen anything like it.
We pulled up on Sunday of Memorial Day weekend.  I really didn't expect to get a place, but what the heck?!  Why not.  Sure enough, there was one spot open.
The first priority was to get into bathing suits and get over to the lake.  We aren't used to the south's late spring weather yet.  We went from winter jackets to sweating a lot in 2+ days.  It was hot enough to get me into muddy water with something brushing up against my legs.  That's not ideal for me. I like to see my toes and whatever else might be sharing water with me.
We met a nice family on the beach.  When we mentioned that we were surprised and happy to get a spot, their response caught me a little off-guard. "Oh, we rarely come to this lake because they fish so many people out of it."  Huh.  Not what I expected to hear.  Watching my kids play in the water, "Is there something about the lake that makes swimming hard?" (Give me some working parameters here – are we taking alligators or some sort of new Bermuda Triangle or something else?)   The Dad, "Oh no, dead people.  Don't know why but this is where 'they' put 'em."  My first thought: surely there must be a better option… the tiny lake (a pond really) is maybe a quarter of a mile wide by quarter of a mile wide.  Why not bury them?  That seems like a better way to go.  Always solving problems, Traci….
Secretly tickled to be in the real Tornado Alley, I mentioned twisters.  The Dad pointed to a neighborhood about 100-150 m from where we were sitting.  It had been destroyed, quite literally, LAST WEEK.  Apparently, it was all over the news.  The funnel hit the homes, the all clear sounded and then it dropped down again over the lake.
Seeing 80 homes "totaled" makes it real.  Tornado Alley is actually not cool. I don't recommend it as a destination in and of itself.
Maybe Oklahoma isn't as soft and cuddly as it first appears.  Moving on.
If you're into Pinterest, here are some pins from this post: