After going 4-wheeling in our 33′ 1985 Winnebago and getting towed by the real Mater we finished our day in a perfectly nice, low speed high drag boondocking spot.  We woke up to people talking (not altogether unusual since there are other RVs near ours), some scraping sounds and a "woosh".  It was the last thing that got Scott out of bed with conviction.  Not too many things sound like catching fire.
We were all in the big bed (yes.. all of us… no, it doesn't fit us) and he came in, "Quick quick, come see."  We piled onto the couch and looked out to see a hot air balloon being inflated.  Of course we all got excited (me just as much as the kids and Scott most of all), put on sweatshirts and slippers and went out to watch.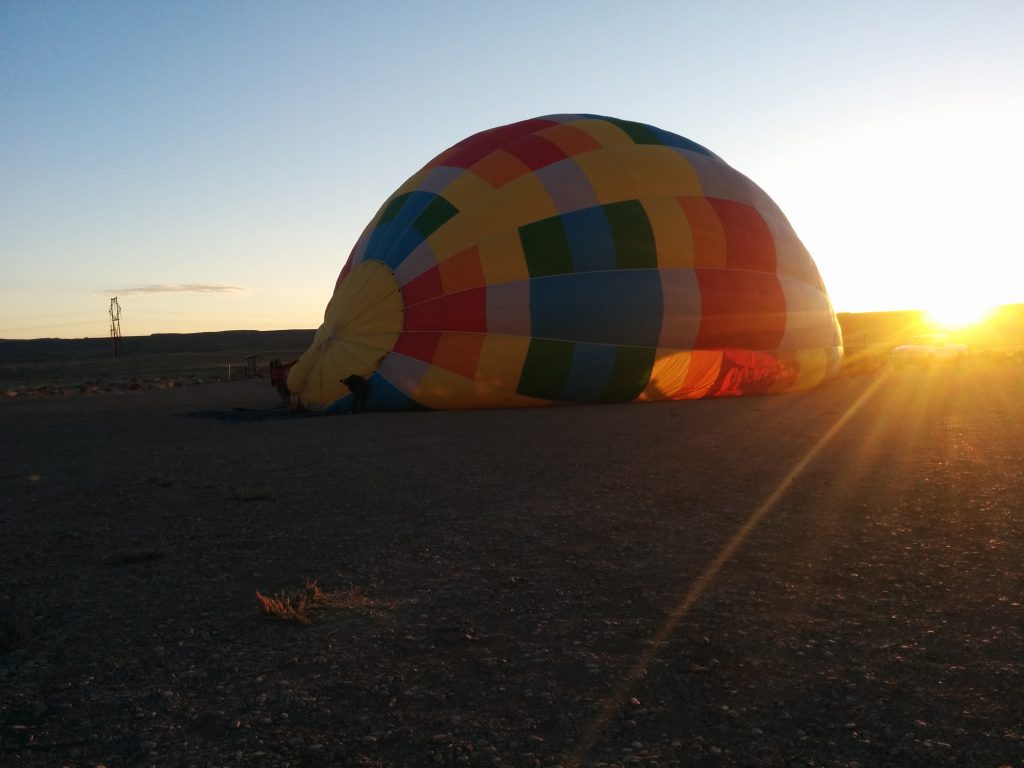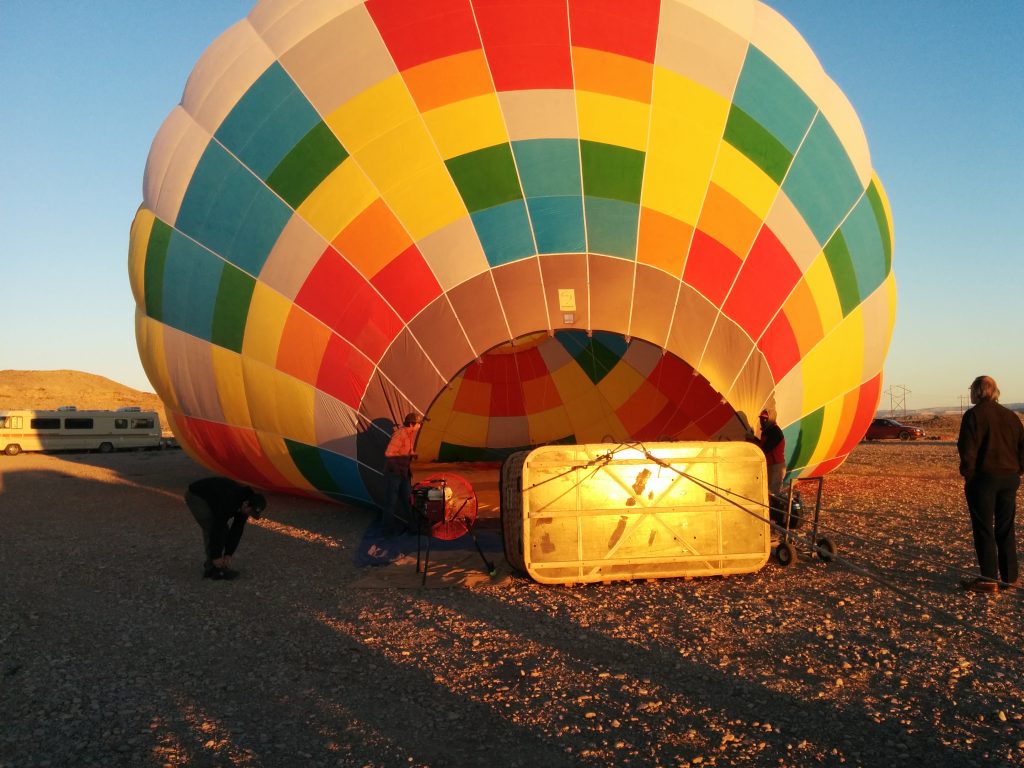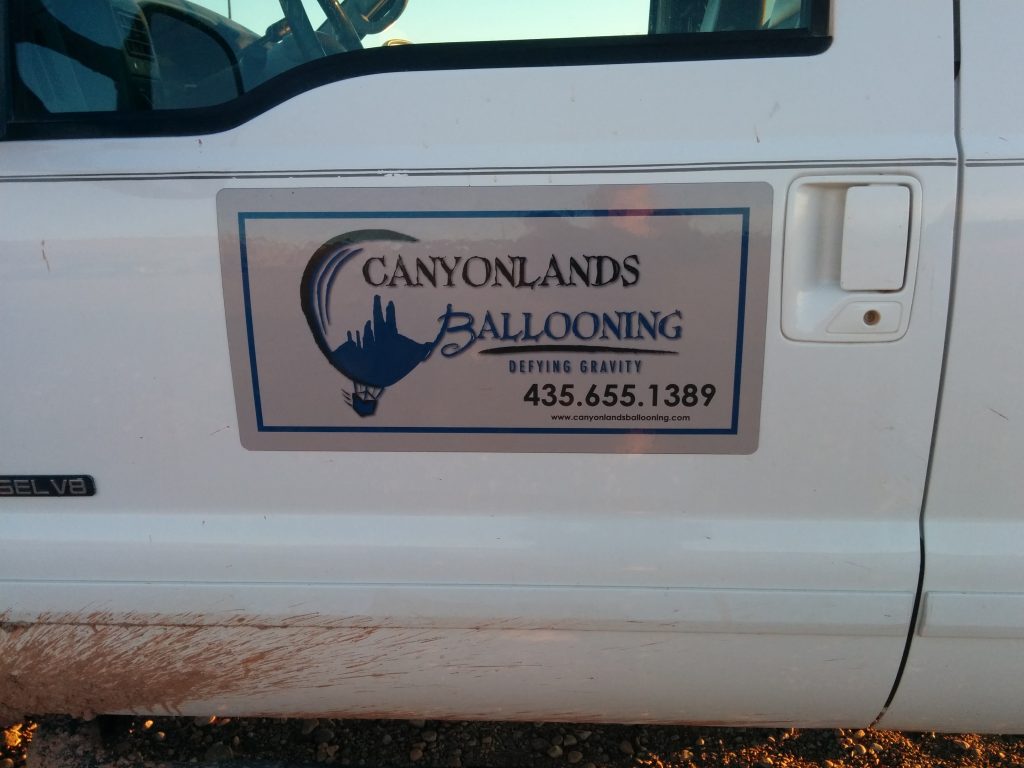 We got back to the RV and I made coffees and hot cocoas and we sat outside and watched the balloon float around for 30 minutes or so.  It finally seemed to reach an altitude with wind and took off for the arches.  Turns out – I'm the only one who has seen a hot air balloon inflate and take off (or, at least remembers seeing it – I'm sure Ev has seen it I just can't remember where).  According to Evie (and Scott and Jack… but they won't be forthcoming) it was "magical".
The kids and I spent the morning making ourselves scarce so Scott could work.  We visited a very rare "desert wetlands".  No, I'm not making that up.  It's a legit thing.  This one is in Moab and they've done a great job of making it accessible without allowing tourists to trample all over it.  We walked about a mile all told.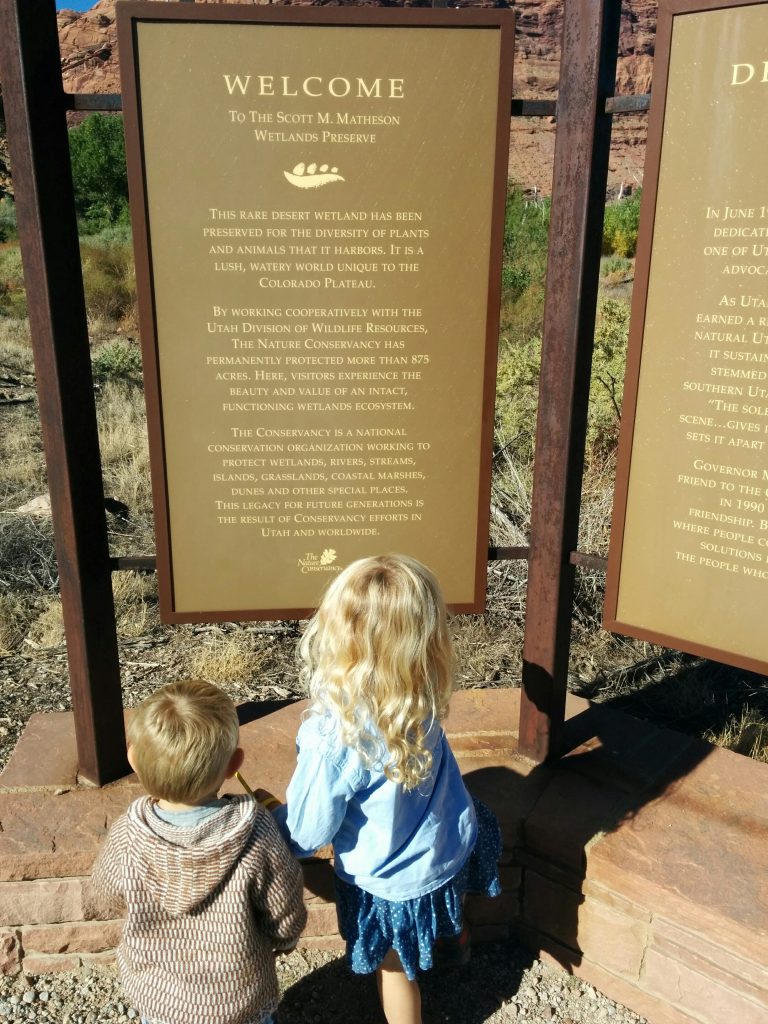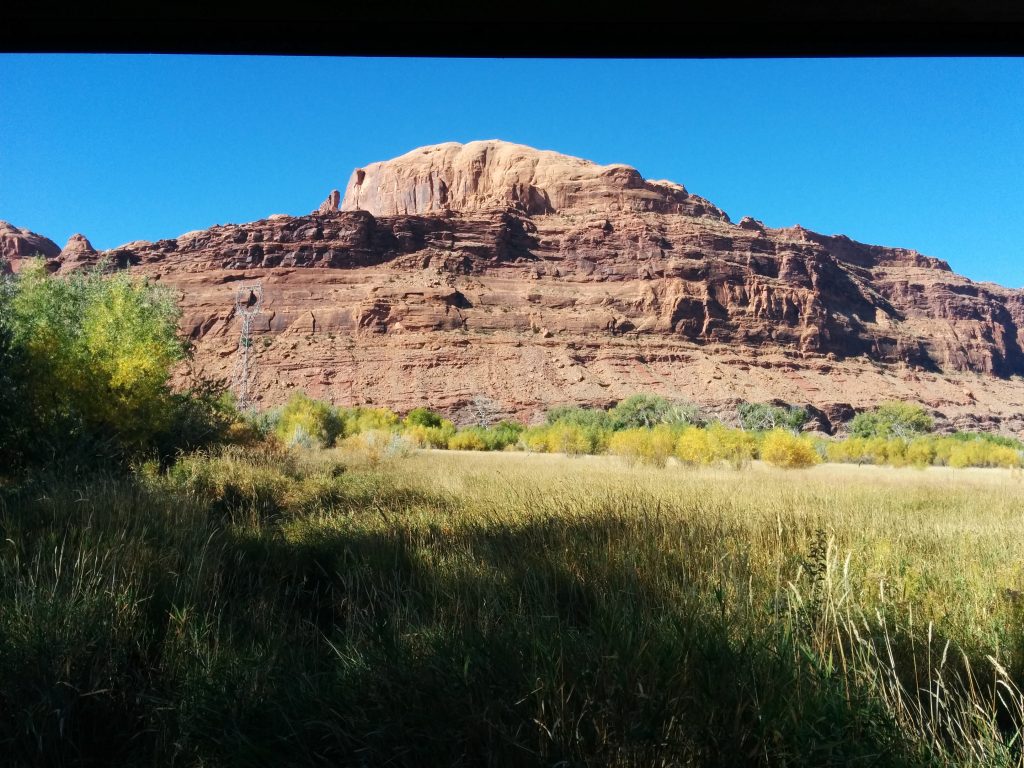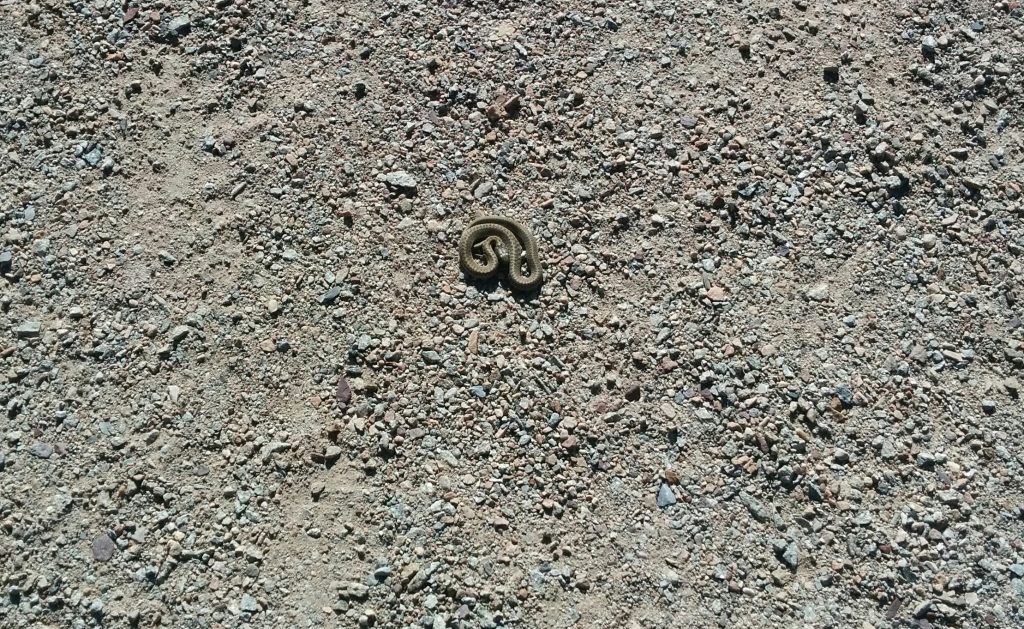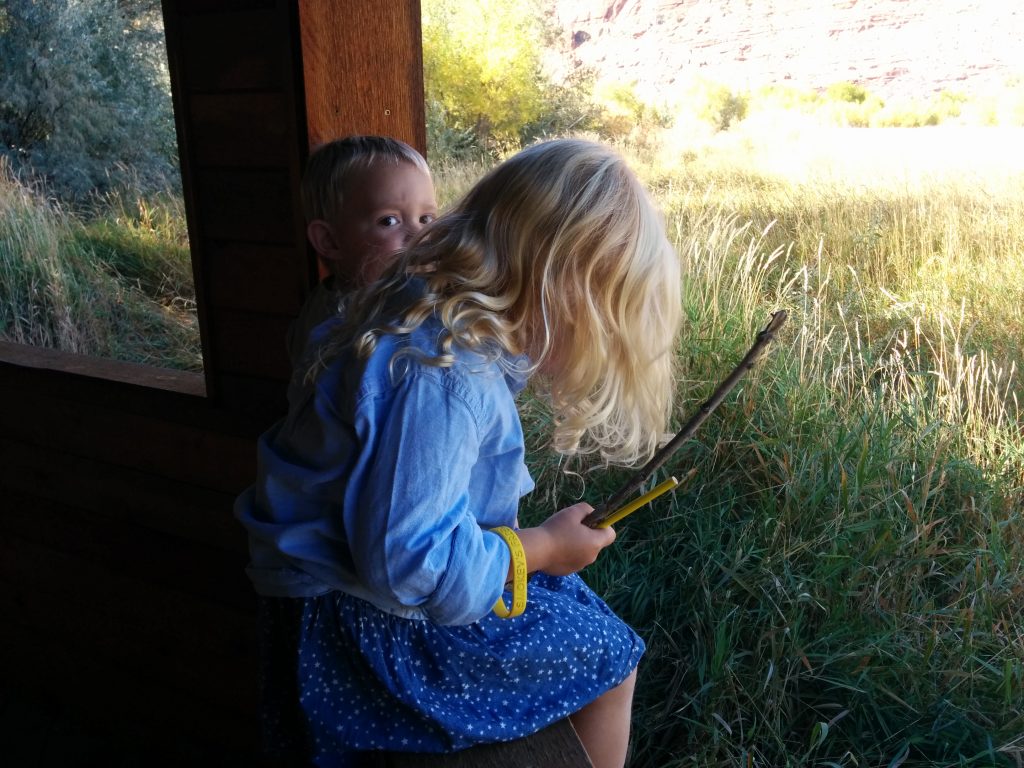 After checking out the information center and doing some groceries we headed back to Scott.  Then we spent the afternoon playing in Arches.  It feels hot – probably because we just spent several weeks high in the mountains and were more likely to see snow than 80 degrees.  It's also dry.  We're trying to stay hydrated.
The drive into the park is impressive and fairly unique – it's switchbacks up a near vertical cliff directly behind the visitors center.  We stopped at the look out for the Moab fault.  I didn't realize we were sitting directly on a fault and it's obvious that the railroad didn't know it either before they built their tracks.  It seems highly unlikely that they would put the train maybe 50 feet from a fault which ruptured at one point long ago and drove one side 3500 ft higher than then other.
Entering the landscape looks like something out of Jurassic Park – towering petrified piles of mud and ooze, petrified sand dunes, rock art from long ago man.  This place is awesome in general and perfect for letting the kids scramble around on rocks.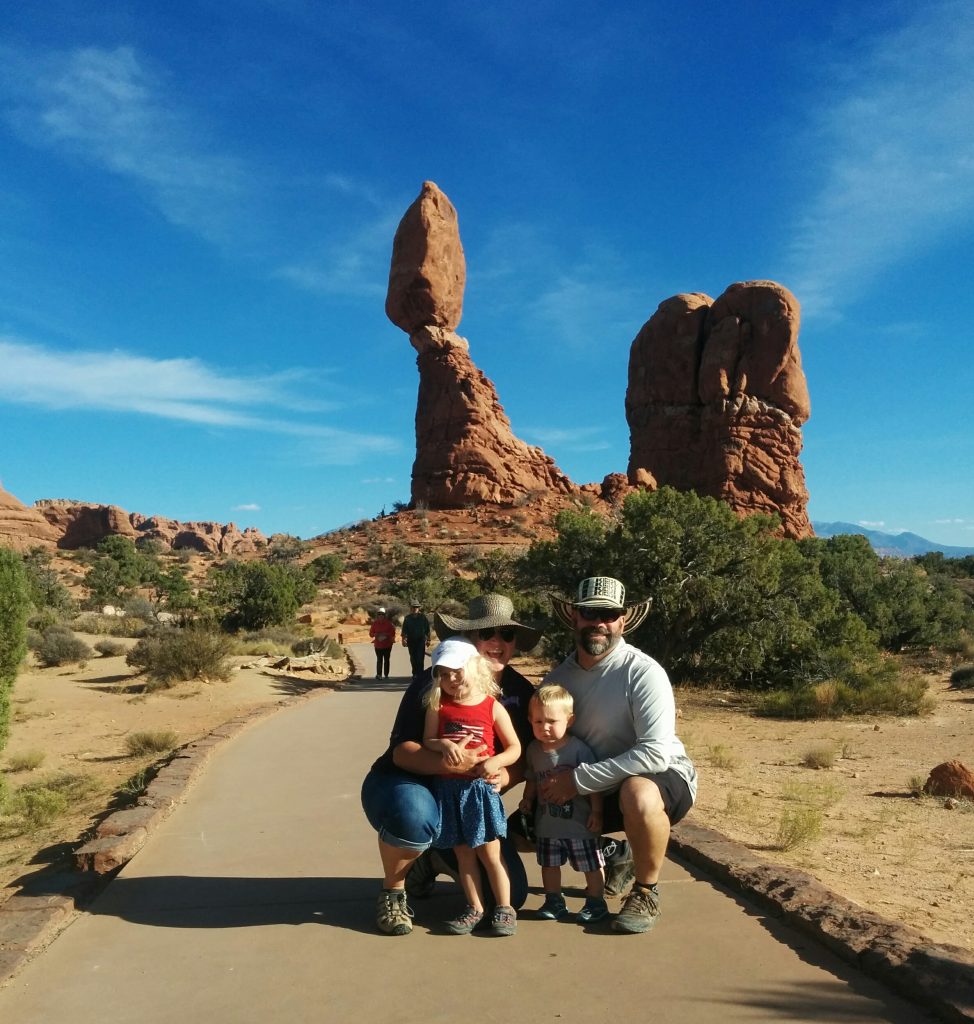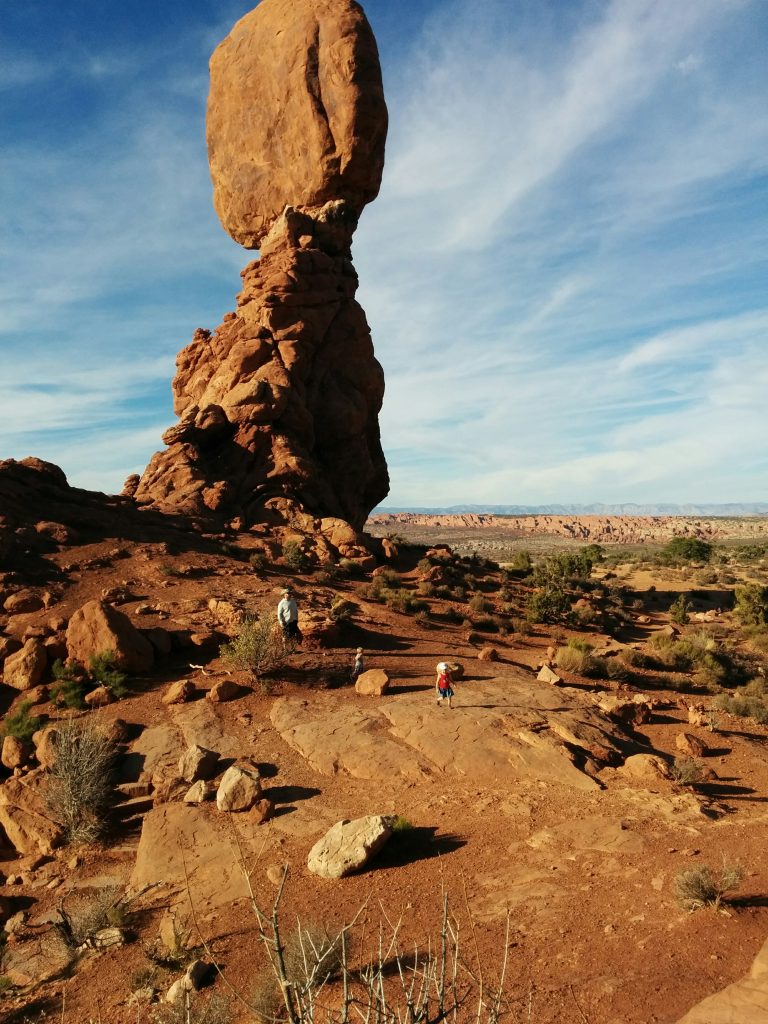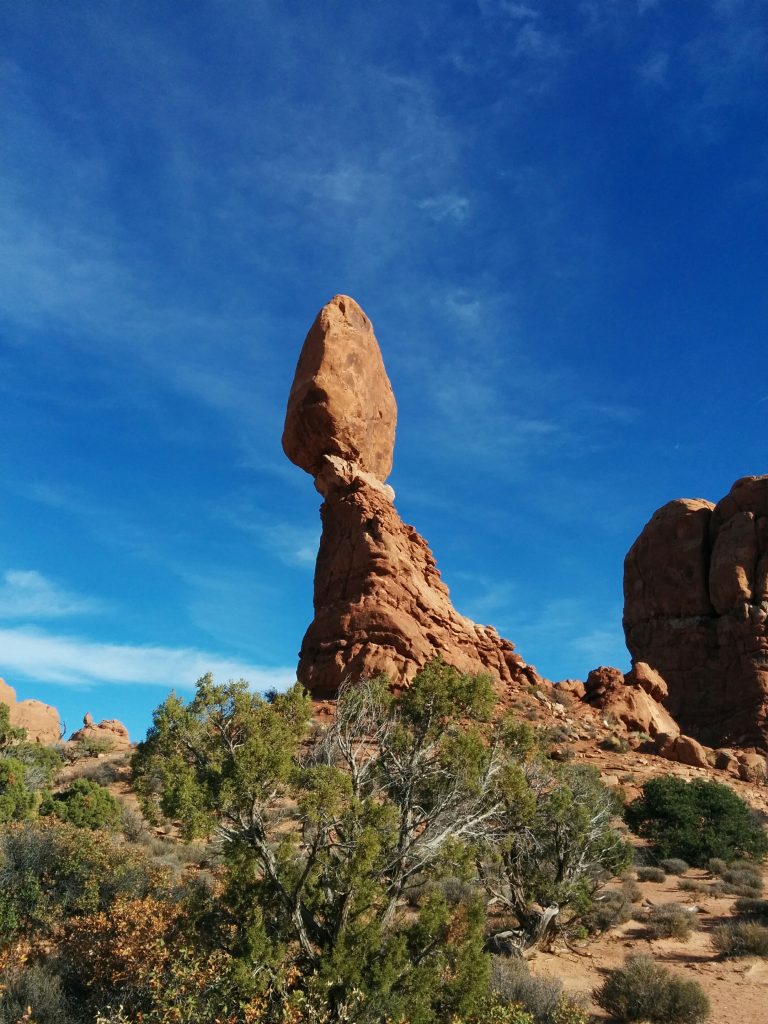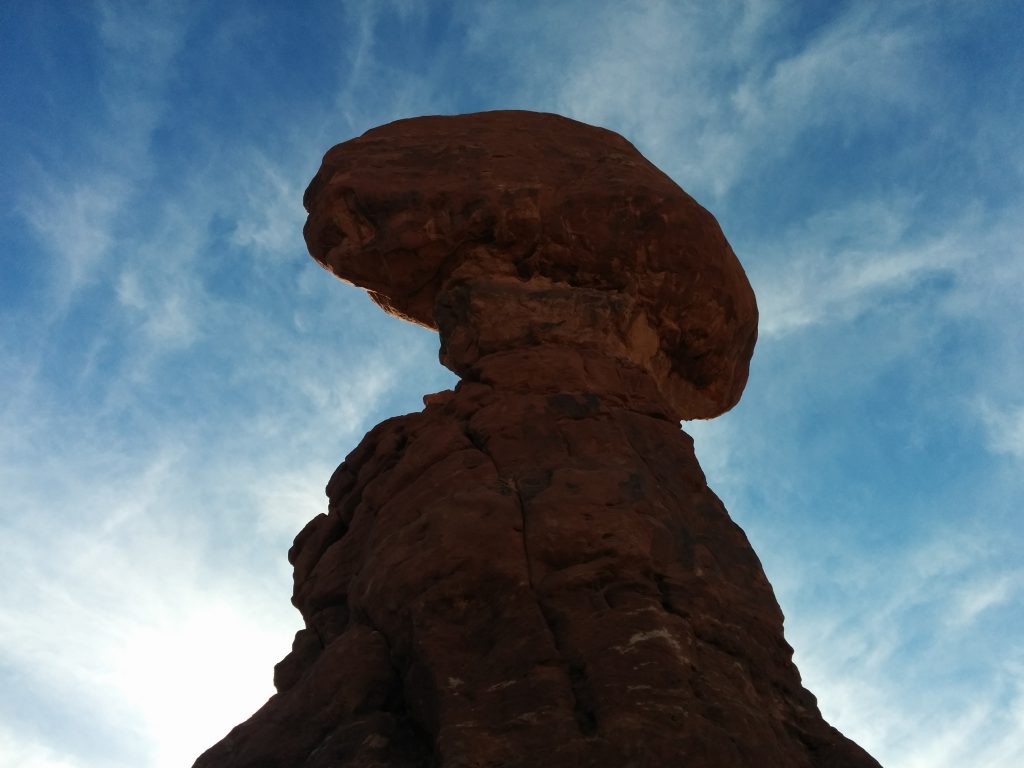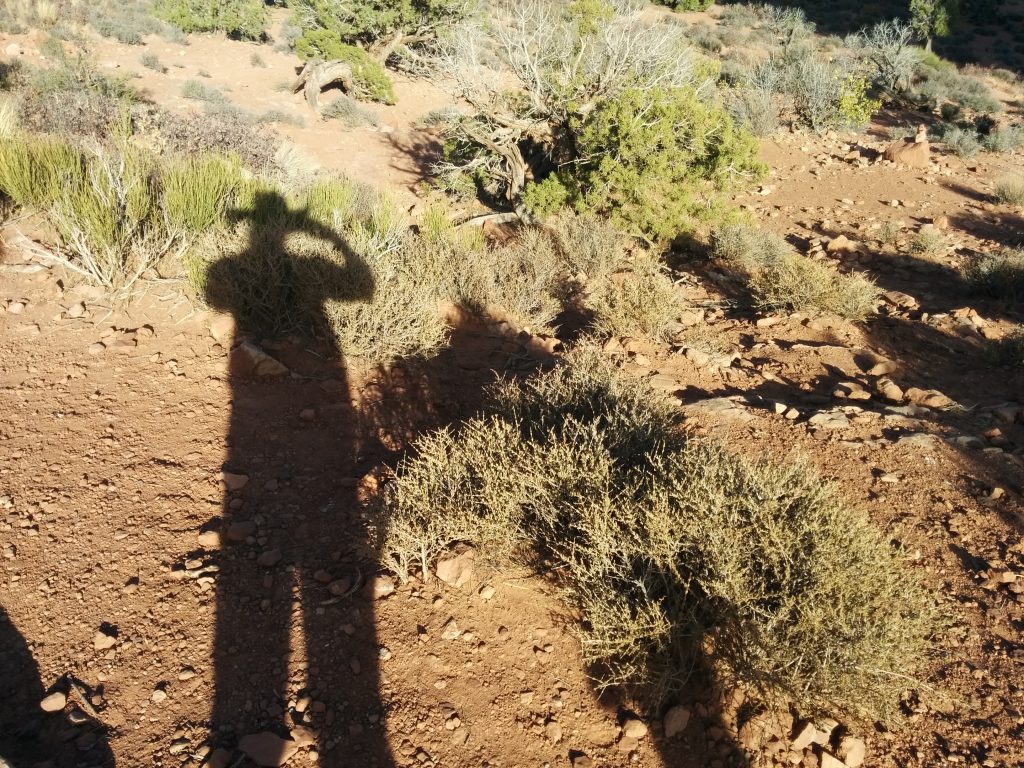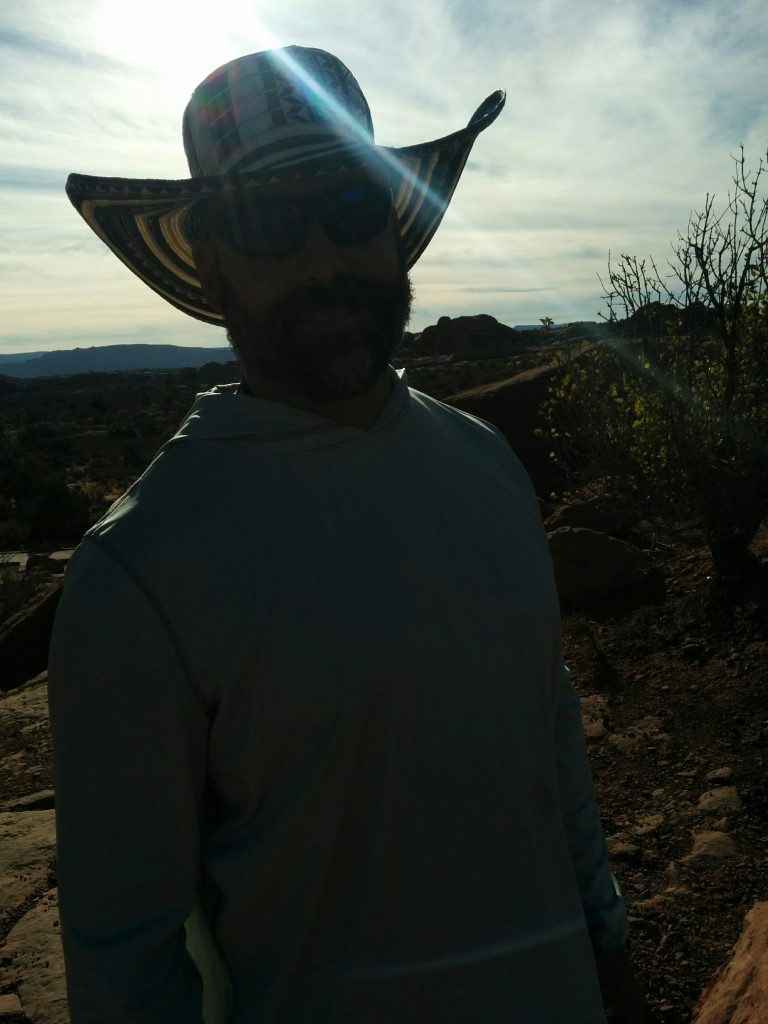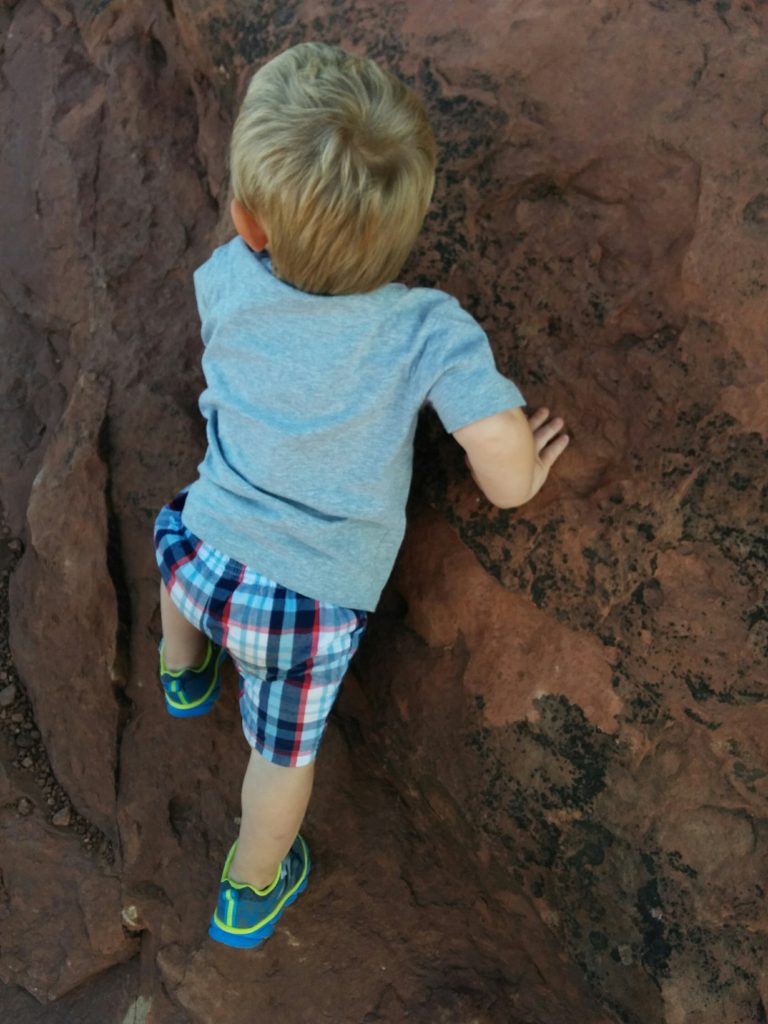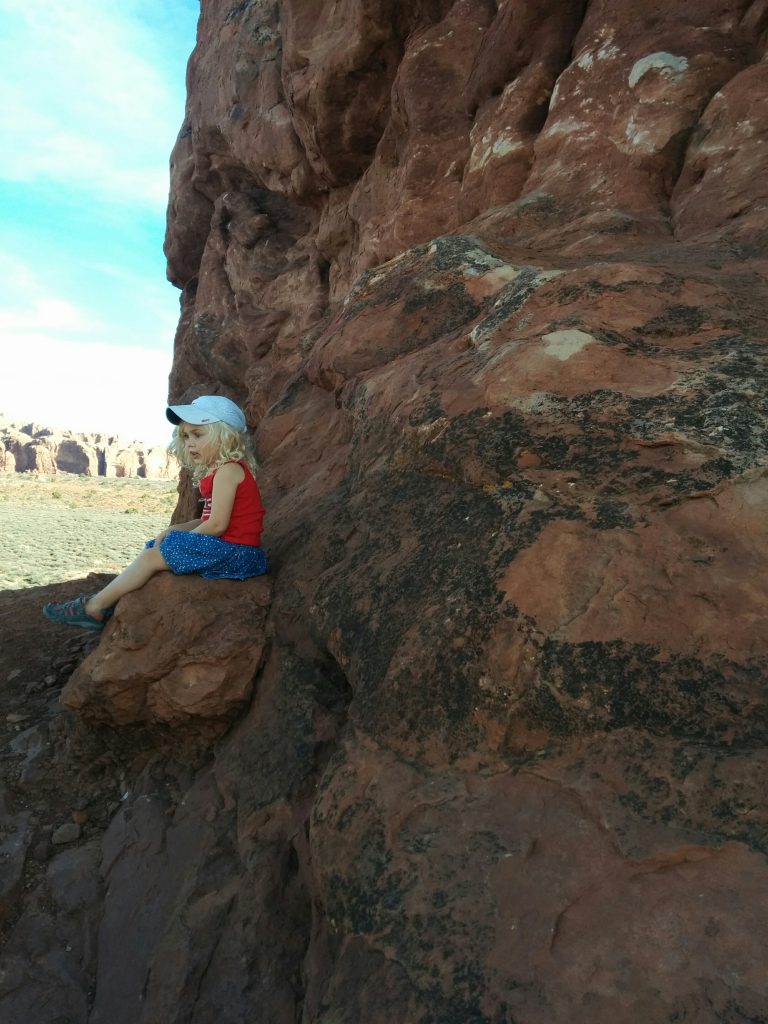 Our first official arch.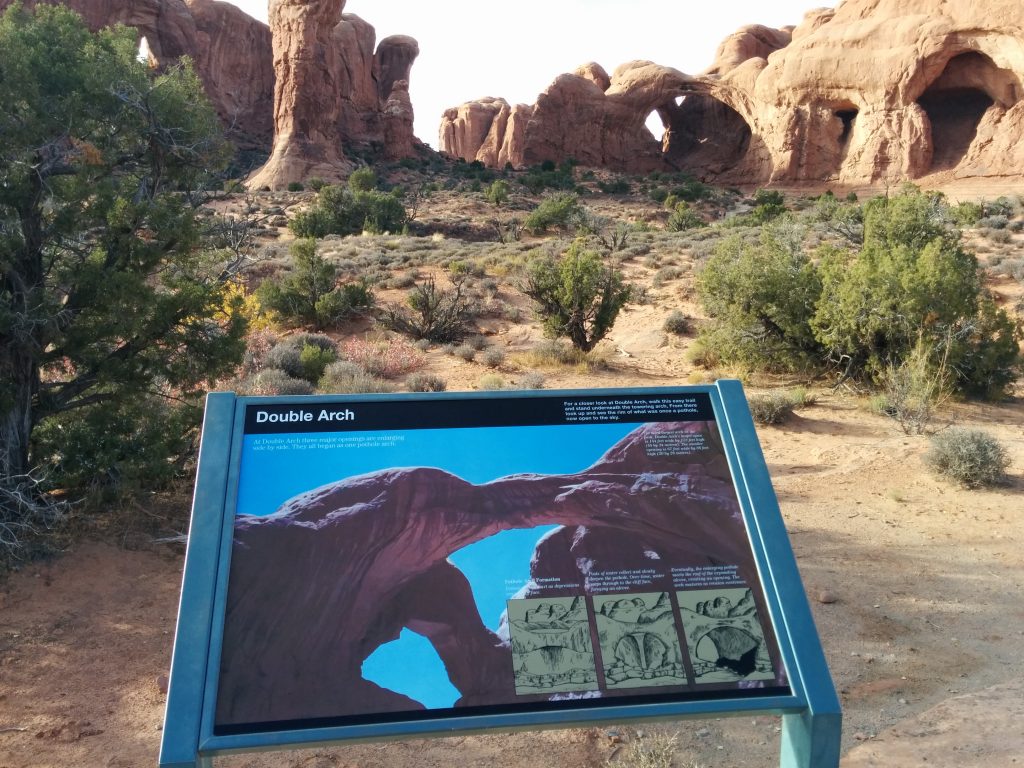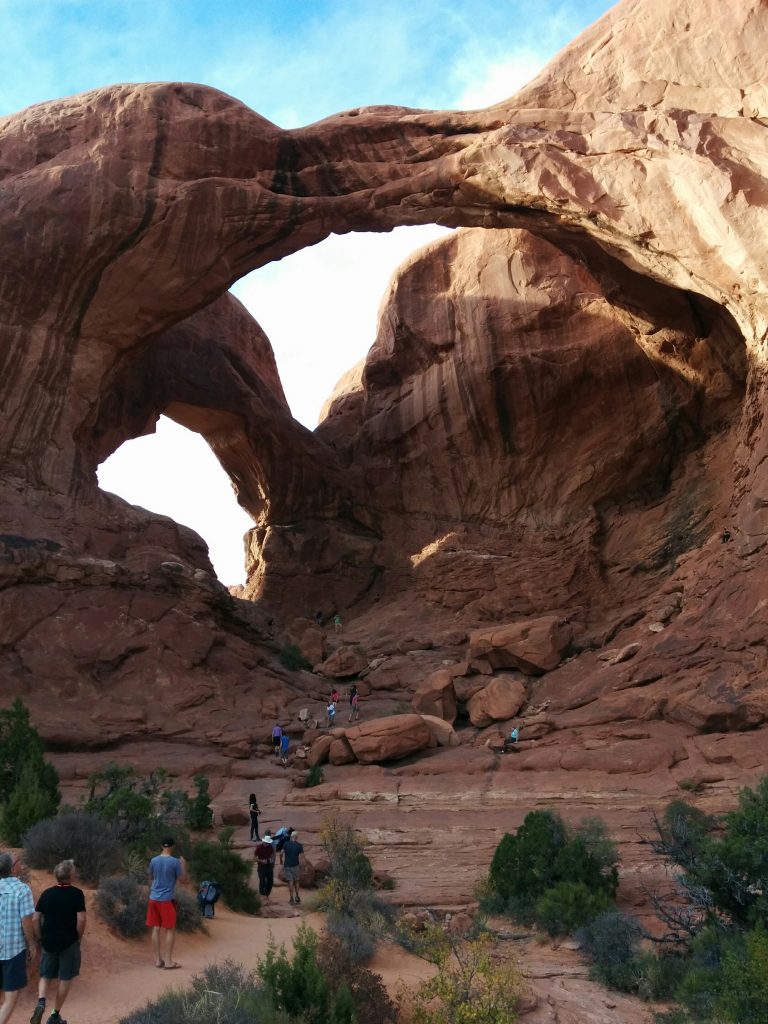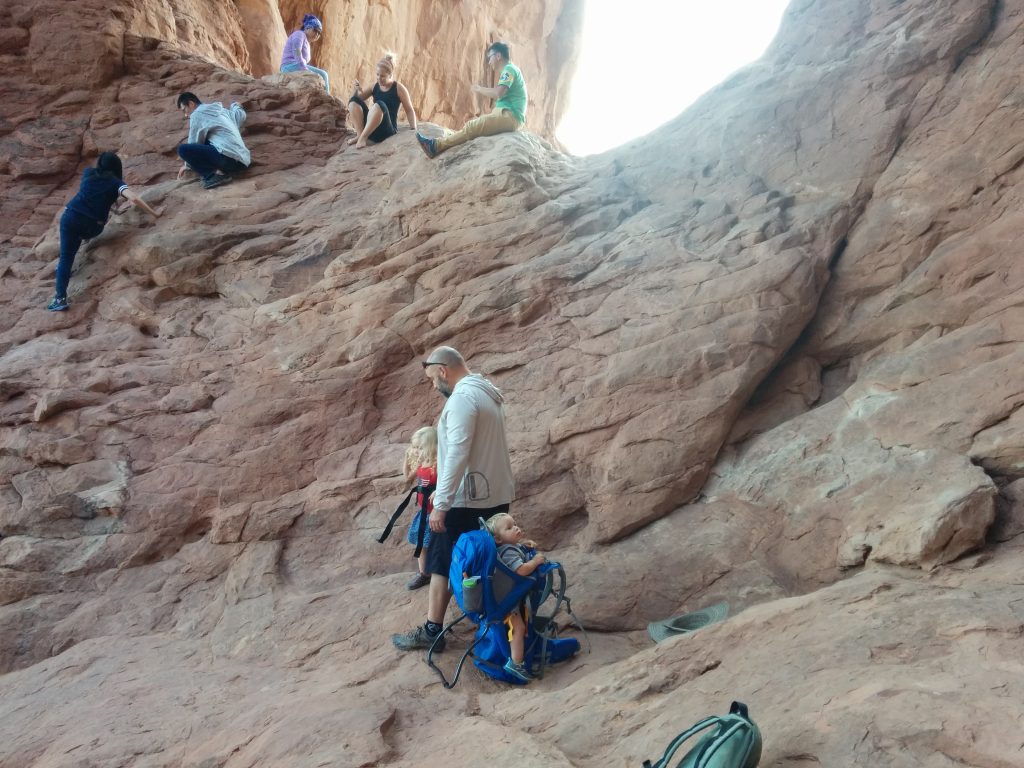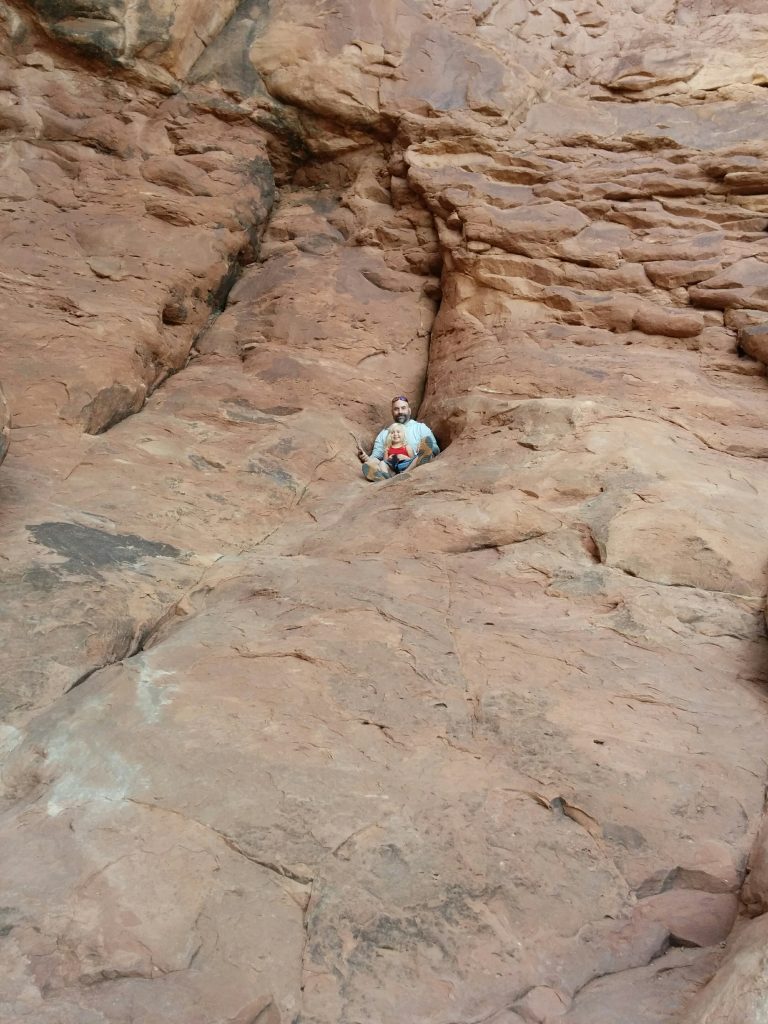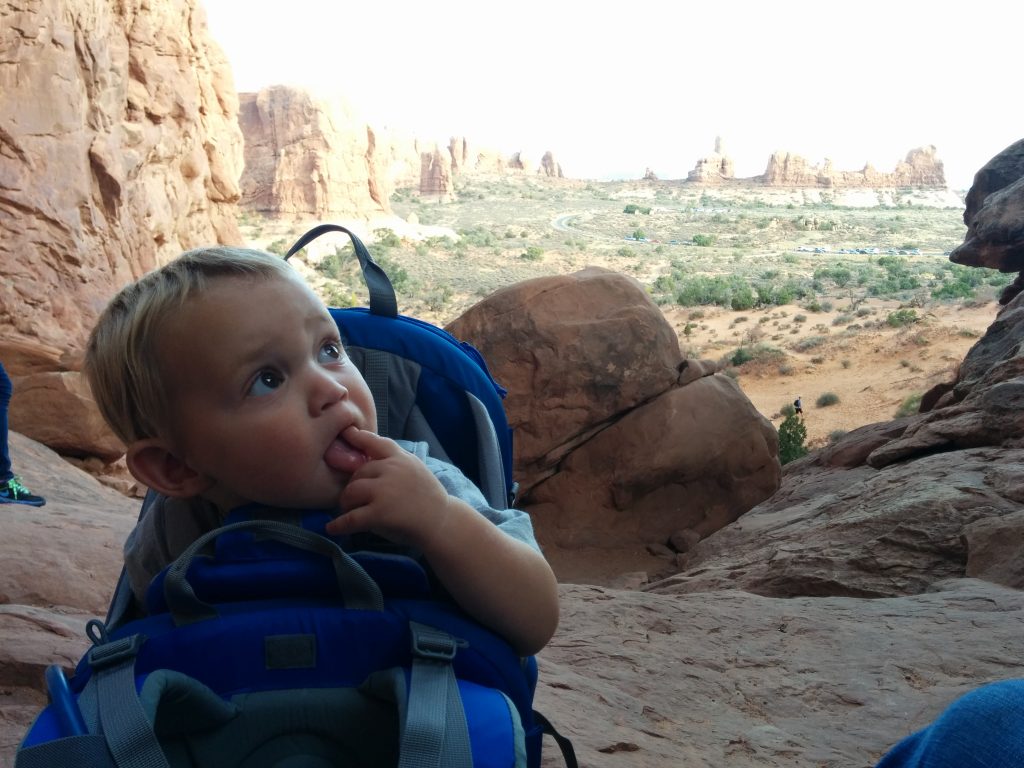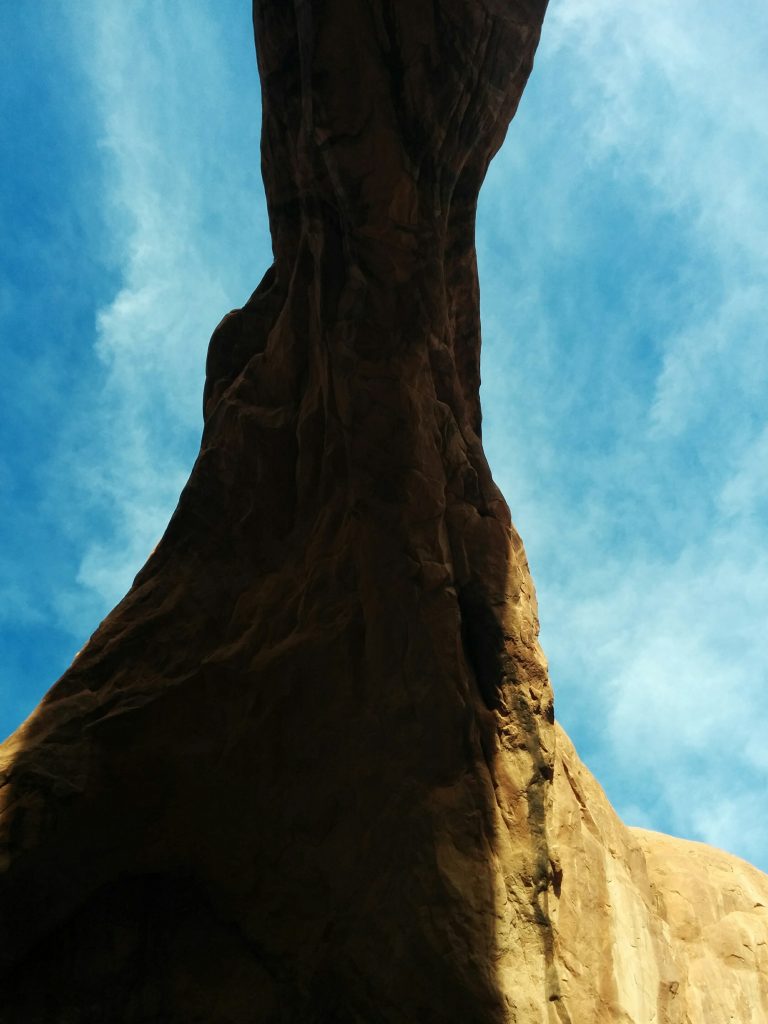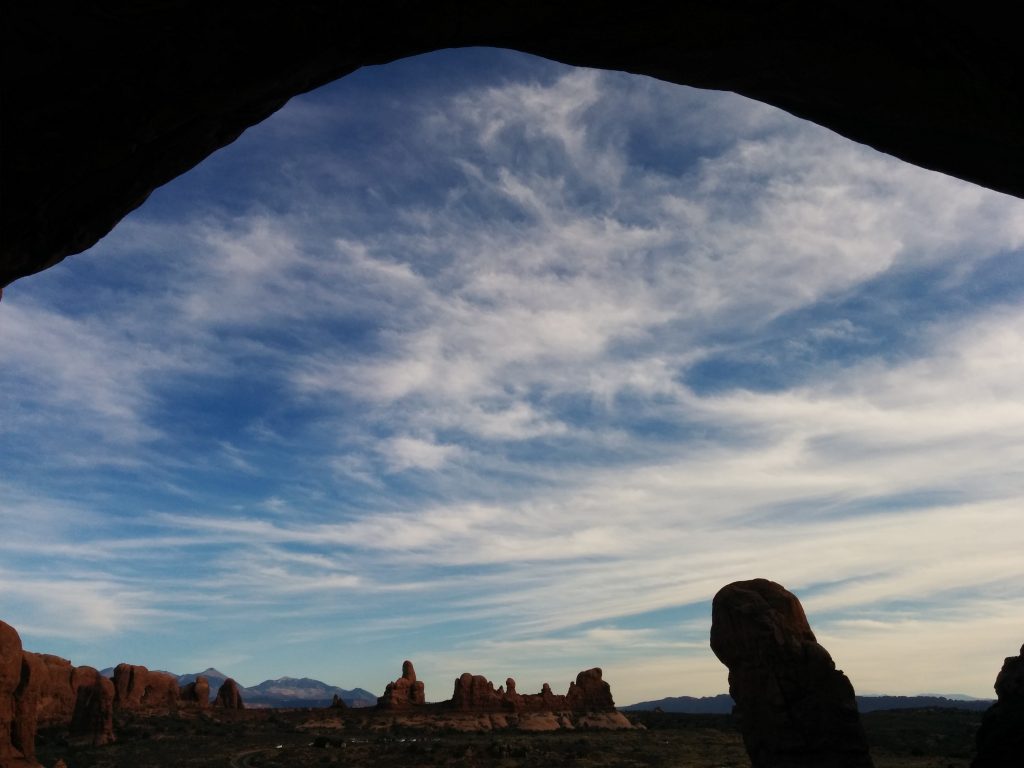 More to come tomorrow.
.