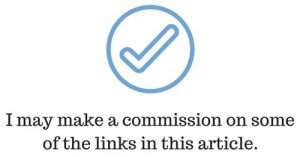 I'm over being pissy about the route change.  It was a smart call on Scott's part.  Yes – I told him that he was right and I was wrong.  So… more time in the Four Corners region.  Talley ho!
I saw signs for Mesa Verde National Park.  That's interesting and convenient.  When I picked the overnight, I had every intention of dropping the car, unpacking it and getting over to the park before it closed.  But then the kids woke up from their naps and wanted to play. Then Scott had a meeting.  Then we decided to get an ice cream.  Once ice cream happens everything else is a bust.  No amount of Mom Motivation was going to get them into the car to see another cliff dwelling.
We went to the pool instead.
After swimming and playing in the water for a bit, they decided they were dogs and started up some weird game of fetch with their water toys.  I hope this means they're creative souls and not weirdos.  I'm sensitive to the weirdo thing because I really want to homeschool them but I worry about the "socialization factor" that everyone talks about.  Again, I'm going with creative.
Fetch:
I'm not entirely clear on what happened the next morning.  All I really know is that Scott thought something would be an easy fix. We drove to an AutoZone… and there we sat for the next 4 hours.  The serpentine belt that drives the alternator (you fickle witch… you @$%@$# alternator that caused me to lose years from my life in Houston) was squealing.  Scott changed the belt but the pulley had seized and that has something to do with a smog box.  The smog thing couldn't be ordered for another week, but we don't actually need it to drive (information courtesy of my brother).  So Scott had to bypass that part and reroute the belt.  It passes within millimeters of the smog thing, but so far so good.  Kudos to Mike at AutoZone 1944 Rt 66 Edgewood NM (505-286-1855).  He went well above and beyond trying to help get us going.
Scott had a meeting, so once we were up and running, we went straight to a park.  It's one of the best wooden parks we've found.  Way to hit a home run, New Mexico.
We overnighted at a free campground just off old Rt 66 in San Jon, NM  (here).  We had a free, flat place to park, a covered picnic table and a playground.  What more could we ask for?!  Nothing.  Just a heads up, the convenience store does not sell beer (or alcohol of any kind).  For that you have to to the next town over. BYOB.
Old Rt 66:
Traci's Picks (Disclaimer: I may make a commission from some of these links)
We're using external battery packs for everything from the GPSes to our phones to our computers to our internet puck.   We have 4 or 5 of these kicking around the RV and they've really come in handy many times. $22 Rockz by Zipkord.
When we use the solar shower, we always use biodegradable soap so we're not the assholes dumping chemicals directly onto the earth.  I buy this stuff because it's cheap and it works. $11  CampSuds
The kids have limited toys.  If I had to drop it down to 1, it would be this. Both of them use it.  Both of them love it.  I've had to glue it back together and it still works great.  I'd buy it again in a heartbeat. It would also be a nice (expensive) present.  $80 Skuut wooden balance bike.
If you're into Pinterest and you enjoyed this post, here are some pins.