aka The St. Louis Arch.  Why the National Park Service didn't just call it "The Arch" remains a mystery to me but either way – it's pretty, it's an experience and it's something I have no intention of ever doing again (on account of my strongly developed dislike of heights).  I never say "fear of" and I never let it get in the way (I'll jump off a bridge if I absolutely HAVE to) but anything that involves looking down a good ways is never a comfortable experience.  Ditto on climbing into a little metal pod and ascending 63 stories in a slow jerky fashion.  Christy – I know you're the same way with tight spaces that I am heights.  You might considering skipping this one.  All told, we took the 4 minute ride to the top, were at the top of maybe 3 minutes (possibly less) and then took the ride down for 3 minutes.  The view was beautiful.  The thing sways – according the park service it only moves up to 9 inches and to that I say "bull crap".  I'm glad we did it.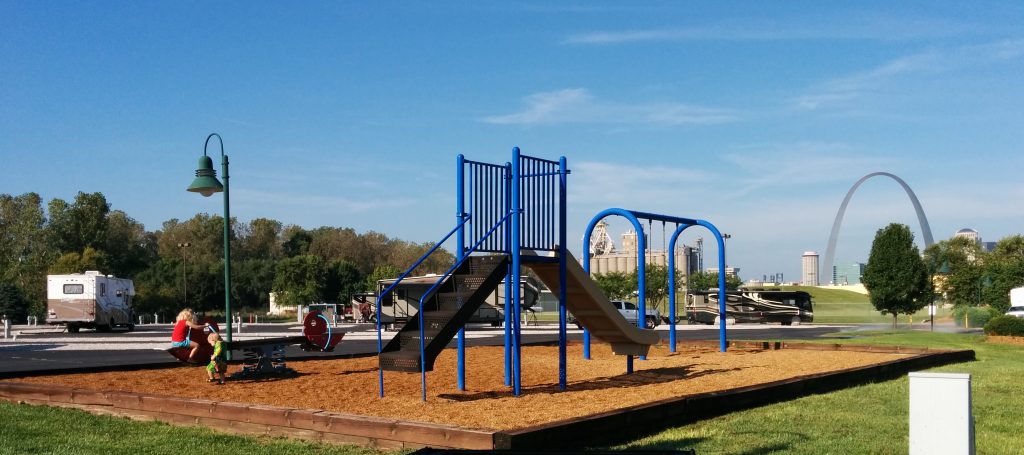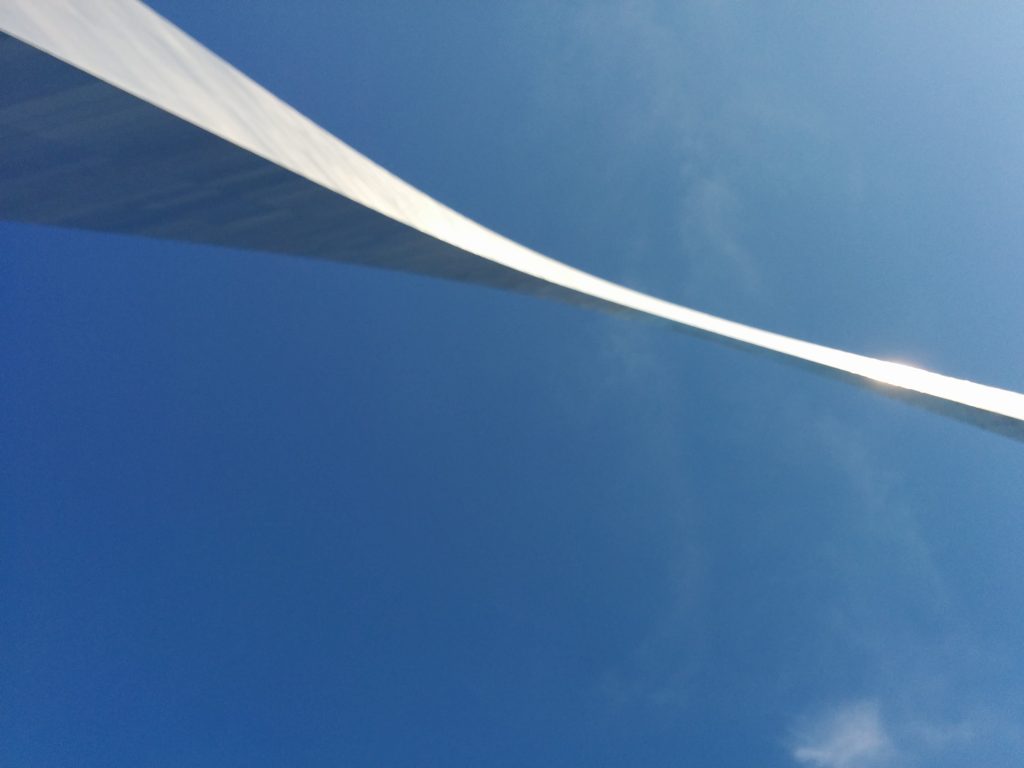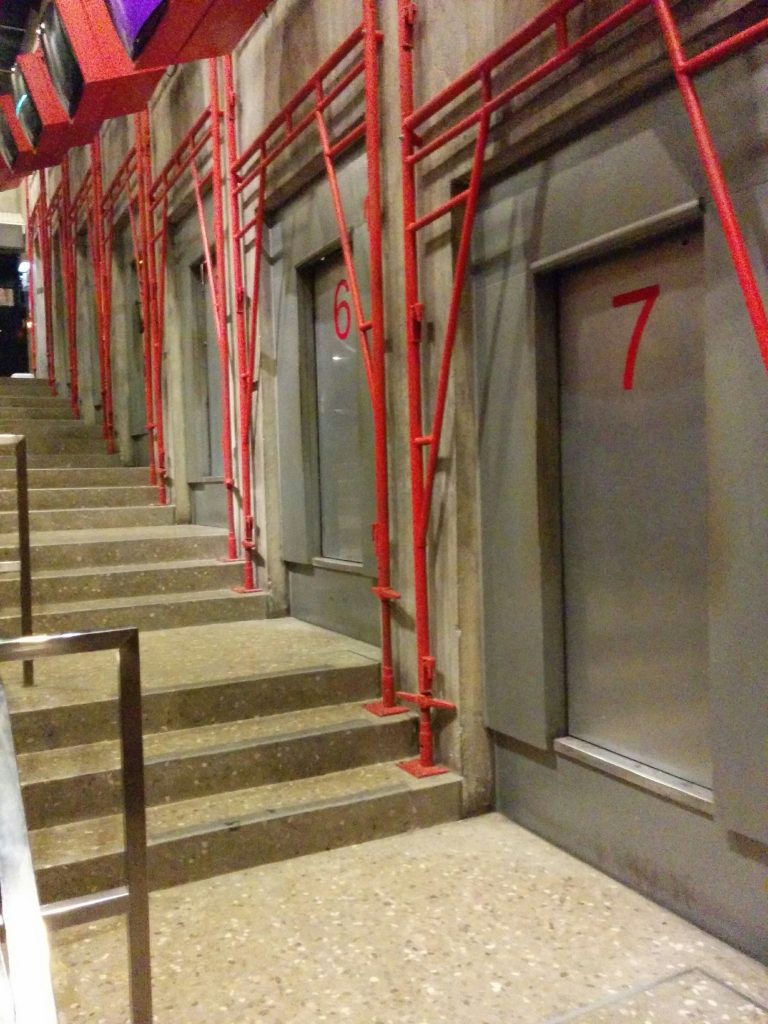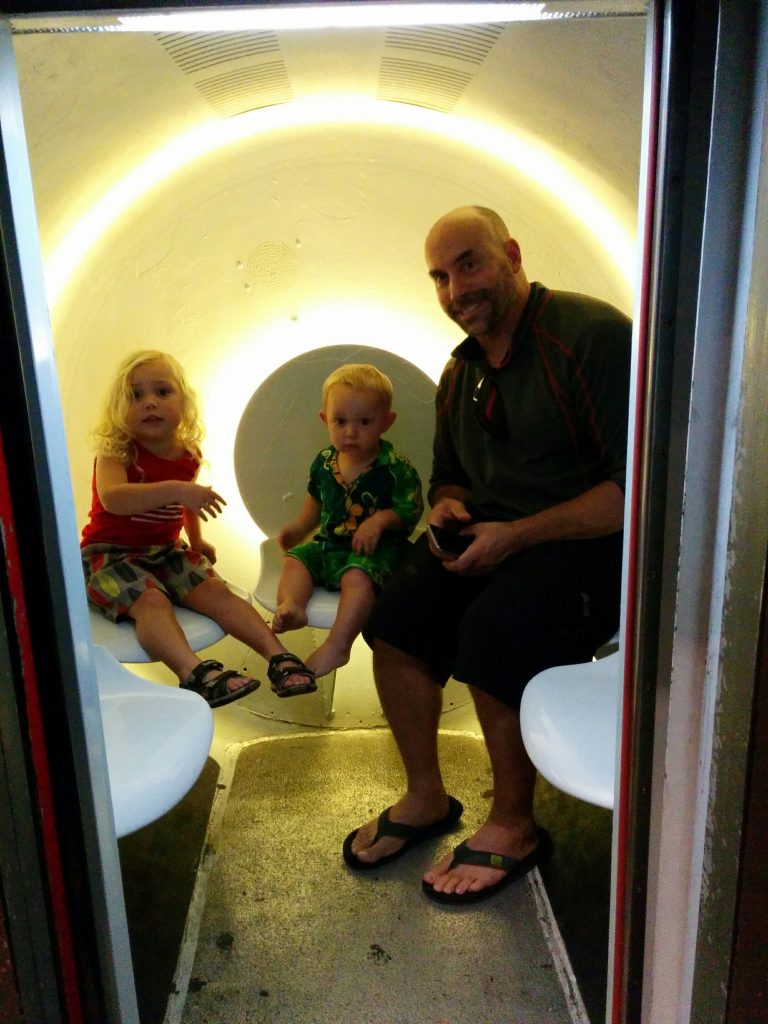 Evie is very worried I won't make it into the pod on time.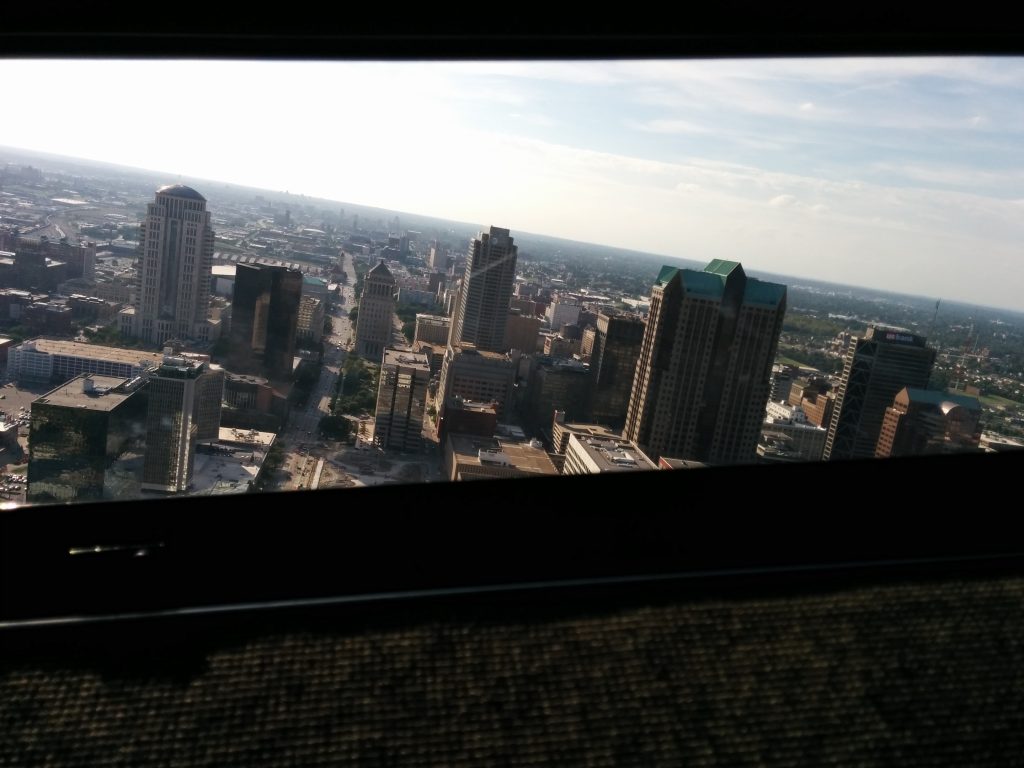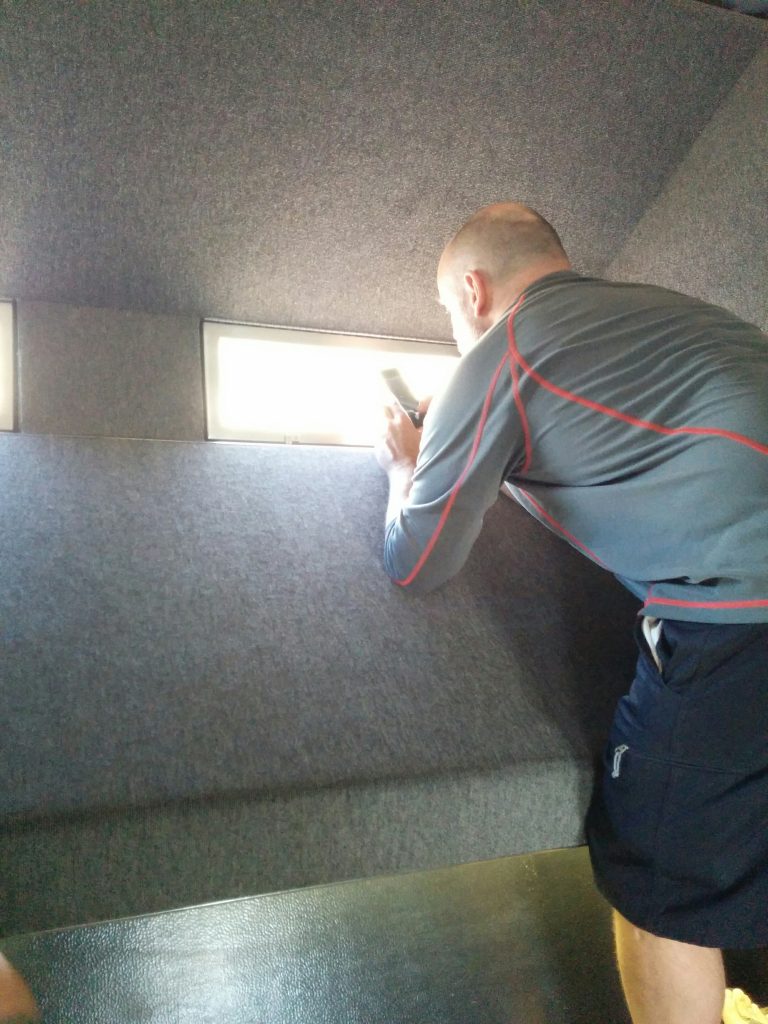 In order to look out the window, you have to lean your body weight onto the arch.  Pass.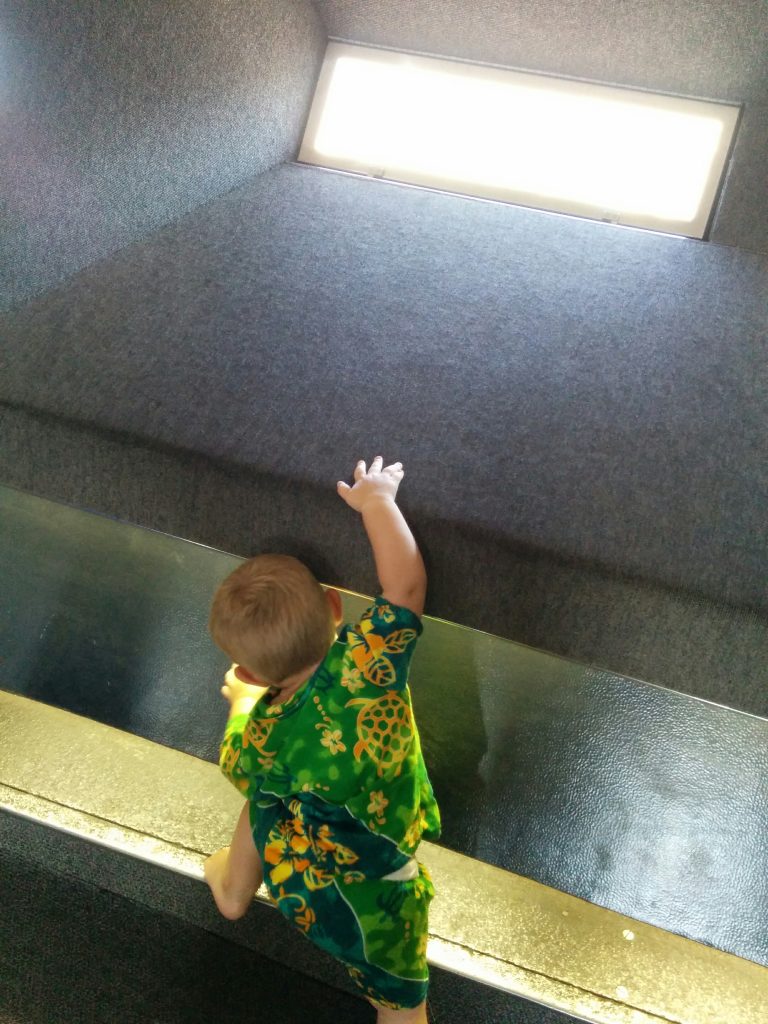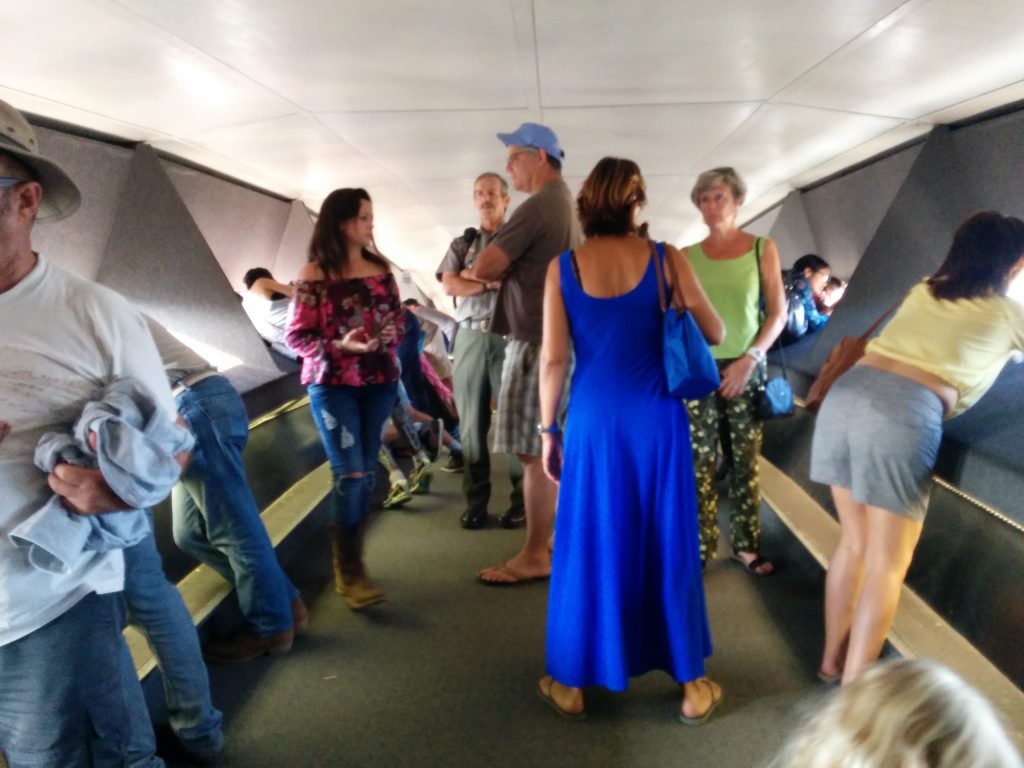 Just a general shot of the strangers we would have died with if the arch had collapsed.  It was tight quarter.
A little side note – we learned that Scott was eligible for a national park pass. How great is that?!  When we were buying tickets for the arch, he asked if there were any discounts.  The ranger said no so Scott handed her his identification – the identification that has "disabled veteran" splashed all over it.  The lady paused a second and said, "You're a disabled vet?"  Scott, "Yes."  "Well, why don't you go get your national park pass?"  "Ok… how do I do that?"  Less than 30 minutes later, he had one.  Very very cool.  We'll put it to good use.
St. Louis has been a really good stop for us. I'll admit that it was me who was crabby about the $53/night "campground" (otherwise known as asphalt).  But these 2 nights were worth it.  Scott has found plenty of time to work.  He's in the process of looking to hire someone part-time to do some of the button pushing to free him up to work on longer-term strategy stuff.  The Chief is fixed (a relative term, of course… I'll do a health and status update on the RV next).  The kids are well played and well rested.  We were heading out to go to the free science center yesterday by way of the front desk of the casino we're at when the lady said the one word that I couldn't convince the kids to unhear.  "Don't forget you have full access to the pool at the hotel."  Goodbye science center, hello pool.  We got some adventuring in and went up the arch.  We crossed the Mississippi (and then crossed back).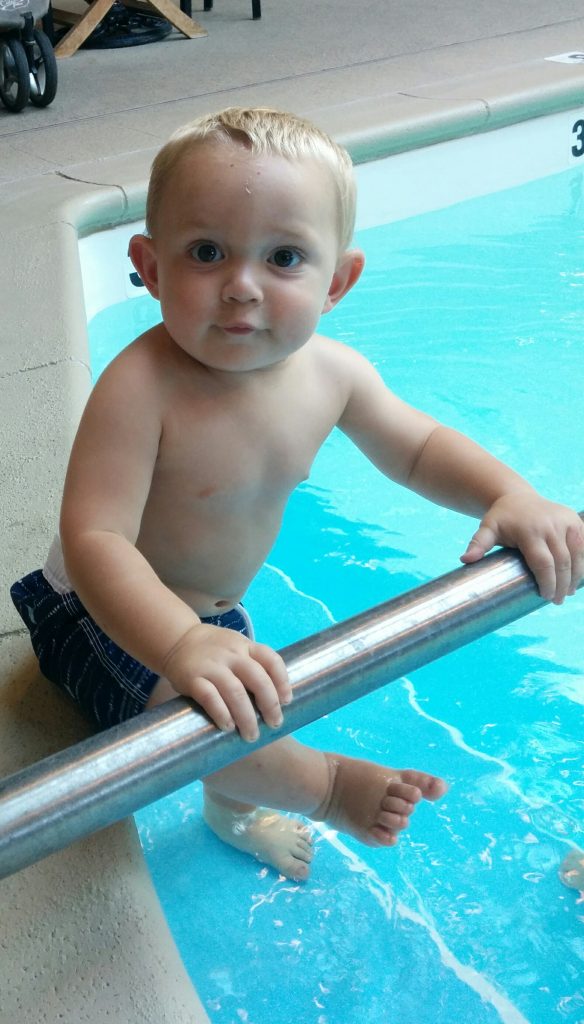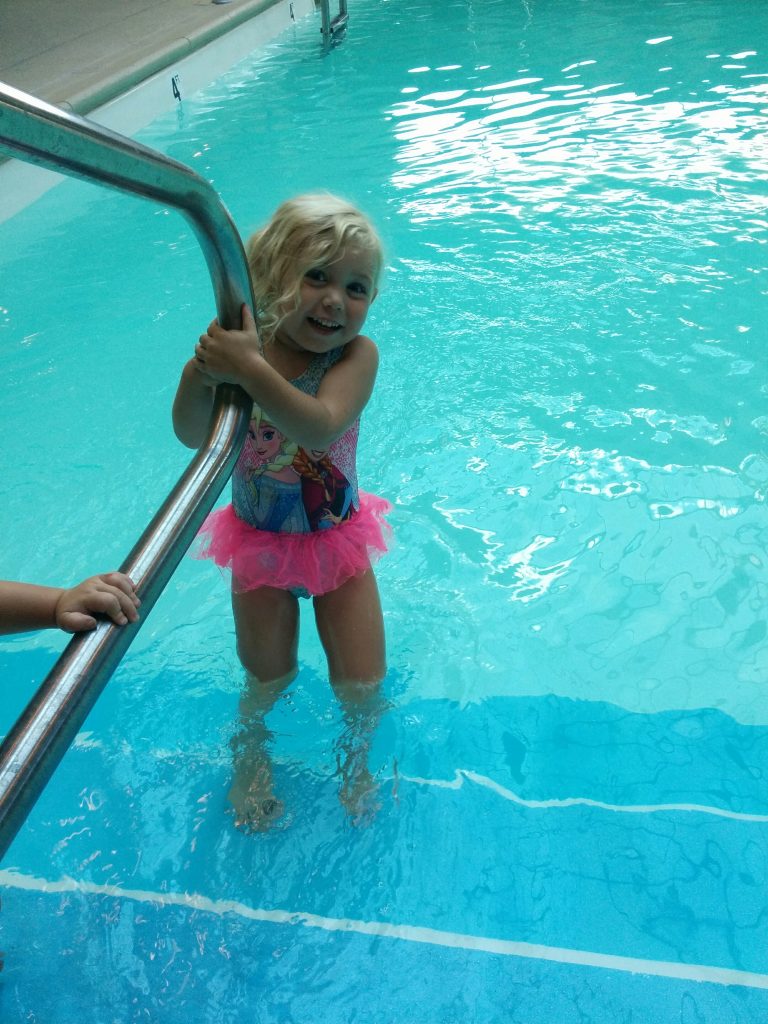 Today we're heading north.  We've got storms heading our way so we expect rain for the next few days which will hopefully cool things off.  I'm not wishing away warm weather… but I will welcome just a bit of a cool down.   Thankfully, both AC units are both working (although we can only have 1 on at any given time) and realistically… it's probably only a matter of time before one of them craps out.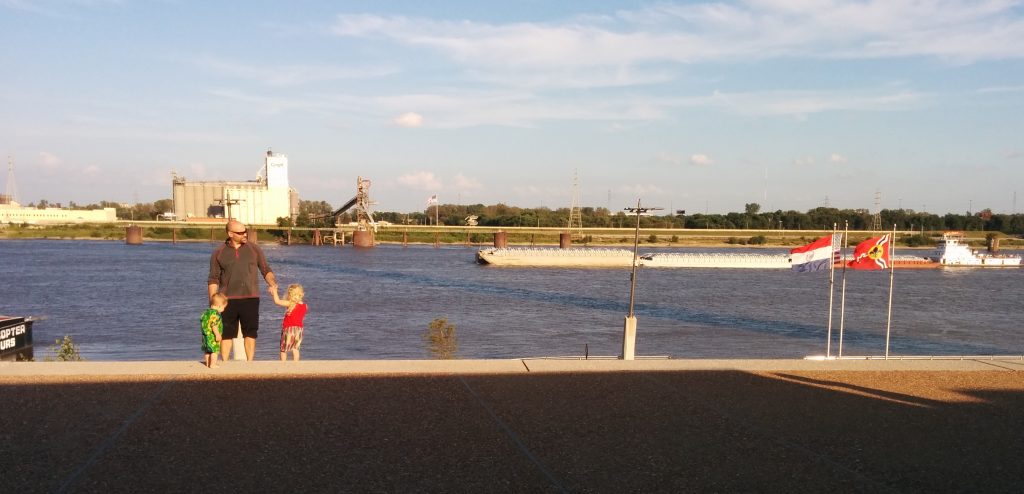 That's the mighty Mississippi River.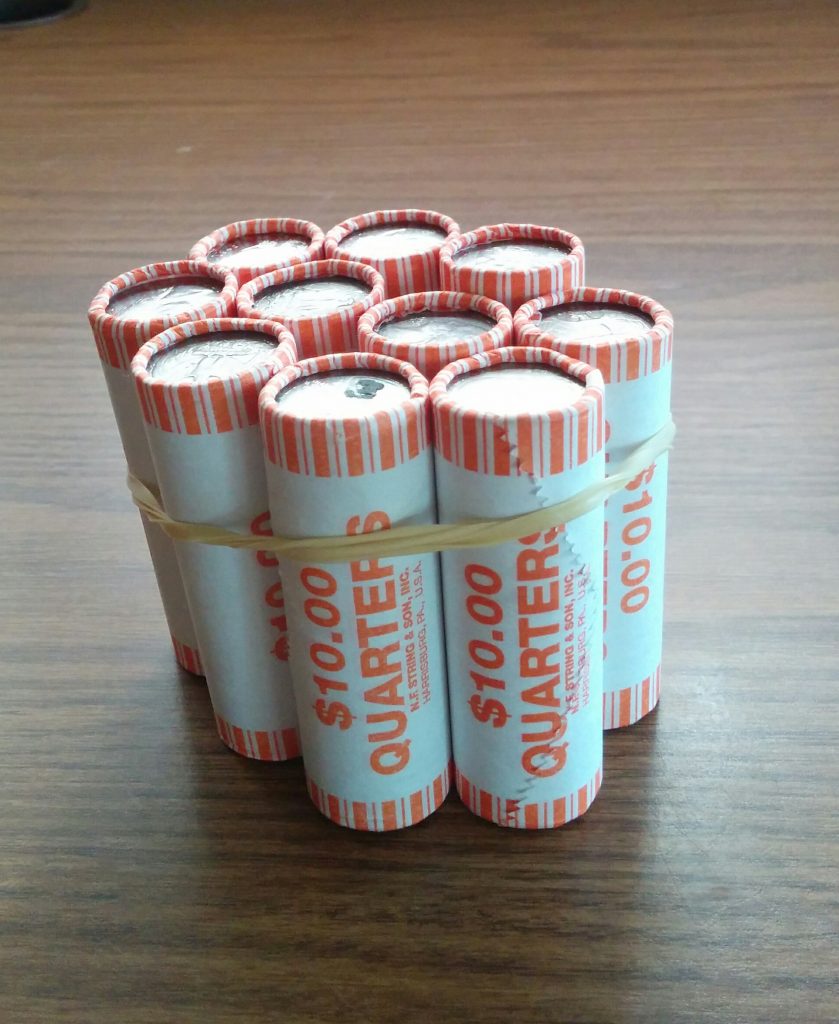 This is a goofy photo.  It's a reminder that Scott looks after me.  Now I don't have to dig for laundry quarters for a bit!!