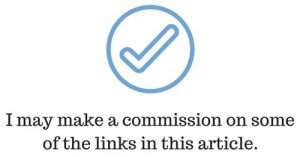 What did I not get to see that's still on the list?  Oh, I have A LOT answers to that (I'll start with all of Washington, Oregon and Idaho) but here's one – the Corvette Museum in Bowling Green, KY.  If we hadn't arrived so late, I would have insisted we pop over to see it.  I'll admit it, I'm one of those macabre tourists…. I will go out of my way to see places where bad things happened.  The museum is famous because it had some one-of-a-kind cars.  (I could care less about the cars. )  One day a giant sinkhole opened up and ate the entire museum!    Didn't see that twist coming, right?!  I can't be the only one interested in seeing the hole in the ground because the museum owners, ever the entrepreneurs, have opened up a new attraction (I'm serious…. we saw signs for it): "See the Sinkhole That Swallowed The Corvette Museum".
We put Memphis in the rearview and continued toward home.  Being days ahead of schedule felt really great.  I've never been so happy to underestimate the capabilities of the Chief.  I had figured we'd get in about 2.5 Google hours a day (which would take us, on flat land, say about 3-3:30 hours).  It turns out we were doing about 4 Google hours a day.  The mountains of the west messed with my ability to estimate accurately.  Since the middle of the country is pretty much flat we were able to haul.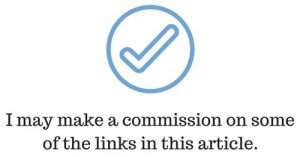 That night we dry camped in Cabela's parking lot in Bowling Green, KY.  The store was closed when we arrived and we left just after it opened in the morning.
The night was hot and Scott was hangry (yup, I said it) so I got to skip cooking and we headed for the Outback that was in walking distance.  The kids thought it was super funny that we were in a restaurant at 9 o'clock at night.  My only defense for that is that we're all still on mountain time so… it's totally ok.
Before we left the next day so Scott stepped into his open air office and did some business.
And we're really trying to prioritize exercise time so he and Evie got in a workout after he got home from work.
Evie is a plank champion.  She could stay there all day.
Scott was ready for a campground by the next night.  We randomly picked General Butler State Resort Park and pulled in.  They had plenty of space and a giant playground… it was a match made in heaven.  We were able to let the little people out to play and run wild with some new friends.
This place is awesome by the way.  If I'm judging Kentucky by its state park(s), it in my top 5 states in the nation.  Not only were the facilities solid but their activity list would make any summer camp jealous.
Evie takes movies very seriously (which means some decent brainpower has to go into deciding what and when she sees something).  She's watching Moana in the next couple of pictures.  I've seen it 3 or 4 times (which is nothing, I think I've seen Frozen at least 15 over the last 3 years) and there is no part that makes me emotional.  Saving the world with a pompous demigod and a dumb chicken is deep stuff.
We woke up the next morning.  The kids played.  We packed up.  I showered!!!  Just as we were getting ready to go, Scott noticed we had a flat… and not the kind of flat you can just reinflate.  The rubber actually came off the rim.  Hello, Good Sam.  Scott laughed.  I laughed.  We made another pot of coffee.  We are so good at this part now.  It didn't even phase us.  #ProfessionalRVers
The local company that came to fix the tire knew the park well and asked us to limp out to a large parking lot at the front.  Thankfully in the rear, the RV has 2 wheels on each side (what's that called?  a dually?) so the remaining tire was able to carry the load for a short distance.  I'm going to miss that feeling of relief when you're having a problem and the calvary shows up in the form of a big red tow truck.
Happy Flatterday…
Checking the tire pressure in the front tires.  Jack is learning early.
We were on the road again by the afternoon.  Not ideal but we've got plenty of time so there's no reason to feel rushed.
Traci's Picks:
We use Amazon Prime.  I've been reading some pieces lately that warn me that I'm not saving as much as I think I am with this service.  That may well be true.  But I'm not going to 8 stores to find something. I'm also not getting blindsided by ridiculous shipping fees. I've used this in 4 countries and during our entire crosscountry RV trip.  I'm a big Prime user.
Sometimes I use an extra lens on my iPhone.  I think the last fisheye photos I took were in San Antonio.  I usually use the wide angle lens.  I got a set of 3 from Scott for Christmas.  He picked the Arbitron Global 3-in-1 cell phone camera lens kit.  Works great and its super easy to use.
We travel with a breadmaker that lives under the dinette table. Scott wasn't too sure about it at first but the homemade pizza dough and bread have wormed their way into his cold heart.  I only use it when we're on shore power because I'm not sure how much of a drain it would be on the batteries (and I'm not willing to annoy myself if I totally drain them when we're out boondocking).
If you're into Pinterest, here are some pins: