With the embers in the engine finally out and the excitement of a 5-alarm fire dying down, we got back on the road.  We laughed and laughed.  No more challenging the universe, Traci.  The goal changed to pulling into Grandpa Mike and Grammie Denise's in Massachusetts with no more misadventures.  That's not entirely how the universe saw it.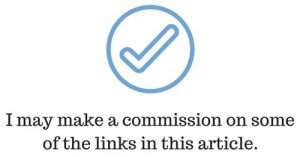 We got back on the road and headed off.  We were skirting a Lake Eerie, dodging Buffalo and looking for a place to overnight in upstate NY.
Here's the system for finding a place to stay.  We pull out of wherever we were parked the night before.  We get on the road.  Jack usually falls asleep. Evie works in workbooks or plays on Starfall on the iPad or watches the world go by outside.  I hop on the internet and look for boondocking spots about 2.5 Google hours away, plus or minus. I usually start with Campendium.com, then check Freecampsites.net and pop on to Allstays.com.  The first one has the best data.  The second one has the more robust inventory of sites.  The last one has truckstops and other random places that wouldn't necessarily be considered boondocking, but I can usually find free drying camping spots.
NY isn't synonymous with "free".  I think 'NY' and I think I'm going to be paying double (just like I think 'triple' for California).
A spot outside of Buffalo caught my eye:  Carlton Hill Multiple Use Area in Dale, NY.  The reviews were good (read here, FreeCampSites.net and here on some random radio website).  Free overnight parking.  Lots of turnoffs.  Not too far from the highway.  Could it be we found a bona fide boondocking spot?!
In short, no.
We arrived.  The GPS told us to turn a hair too early so we ended up driving through fields on dirt roads.  We had a signal so I was able to see where we went wrong.  We got out of the corn and tried again.  We found the Multiple Use Area.  We checked a couple of the turn offs and picked one.
No sooner had we parked and I started cooking then Officer John Kennedy (really? someone else actually named their kid John when they knew their last name?!  Really?!) arrived.  He asked us if we knew Farmer (last name).  Do people actually use "Farmer" as a title still?  How quaint.  No, we don't know the Farmer family.  We're from Texas (or Maine or we're homeless… but I wasn't going there).
When he realized he was dealing with a family en route to New England and not the drug czars we are often mistaken for, his personality noticeably lightened up.  The town no longer allows overnight parking in the Multiple Use Area (not so 'multiple', eh?!) but he let us spend the night in the horse parking lot.  Thank you, Officer Kennedy! (It's a good thing he did… we can't drive at night without tail lights but I wasn't keen to mention that as we were talking to him.)
The spot was beautiful.  Too bad more people can't enjoy it.  We watched a storm roll in over the hills.  The kids played in a meadow.  Boston ran free.  I made chicken with broccoli and pasta for dinner.
We woke up to more rain.  That's relevant because when it's raining you're supposed to have 2 things on in a vehicle – the wipers and the lights.  Problem.
I was driving and worrying myself unnecessarily about the light situation.  The rain was decent and visibility was slightly reduced (not really but I convinced myself that was the case).  I put on the 4-ways and kept those suckers on all the way from western NY into central MA.  I technically had the lights on and I looked like a cautious driver.  Win win.
We pulled up to Grandpa Mike's and Grammie Denise's.  Made it!  30,000+ miles and a year later and… we're back.  The kids were vibrating with excitement.
Hugs! Hugs!  And more hugs!
Getting a special massage from the master herself:
Traci's Picks:
I get asked about kitchen stuff regularly.  We keep a lot of fresh fruit on hand and I hate throwing it away because it's gone bad.  I started using these collapsible mini colanders with a removable bottom so there's some air flow around the fruit.
In keeping with the kitchen theme, I also use a collapsible colander for pasta and washing veggies.  Storage is minimal and it's easy to clean.  I almost love anything from OXO and I was happy with this.
Finally, I make a fair amount of bread and pizza dough so measuring cups were a must.  Again with the collapsible for space.  These doubled as toys for the kids because of their bright colors.
If you're into Pinterest, here are some pins from this post: