I'm not a movie person.  We don't even have a TV in the Chief.  We haven't seen an episode of a show in months (and if I was going to watch something, it would be season 6 of Game of Thrones) let alone a whole movie.  I was a "pass" on Devil's Tower.  We just saw Bear Butte, it's a big piece of rock, people want to see it because of Close Encounters (which I've never seen all the way through).  Scott was the one that said, "Nope… I think it's on my list.  If we can, I'd like to see it."  Done.  Easy.  He's put up with enough of my crazy shit for this to be a no brainer.  He was right, I was wrong.
We spent the night at the base campground which is neat for several reasons.  First, it was only $6 a night.  No hook ups, but who cares?  It was essentially free, the sites were flat pull throughs and you can't beat the view.  Second, the climbers stay at this campground.  We were surrounded by that free wheeling, easy going, "enjoy life man" vibe.  People were living out of their cars – not in a gross way, in a "hey let's go see the pyramids tomorrow" kinda way.  It was full hippie.  September is THE month to be at Devil's Tower… we arrived right on time.
We spent last night setting up camp which included pulling out the telescope and every pair of binoculars we could find.  Even at 5 and 6 in the evening, we could see people on the face.  Supposedly it takes 4 to 6 hours to ascend (yeah right… I'd be lucky to still be alive at the 4 hour mark… let alone on top of it) and an hour or 2 to descend.  What the plan was for the folks who were halfway up at 6 pm, I don't know.  It creeps me out even thinking about it.
This morning we woke up, I made pancakes, coffee and hot cocoa (a staple morning drink left over from Colombia).  We broke camp and drove up to the visitors center.  Evie was determined to "climb the whole tower" until Daddy gave us a lesson on rock climbing.  This is the premier destination for crack climbers (it's a real thing… I didn't just make that up… so many bad jokes).  She decided she was much happier bouldering around the bottom.  She's got good balance.  I wouldn't be at all surprised if she and her dad (and Jack too, I'm sure) return here one day with a guide to really go to the top.  I will be at the bottom… with binoculars and a bottle of vodka.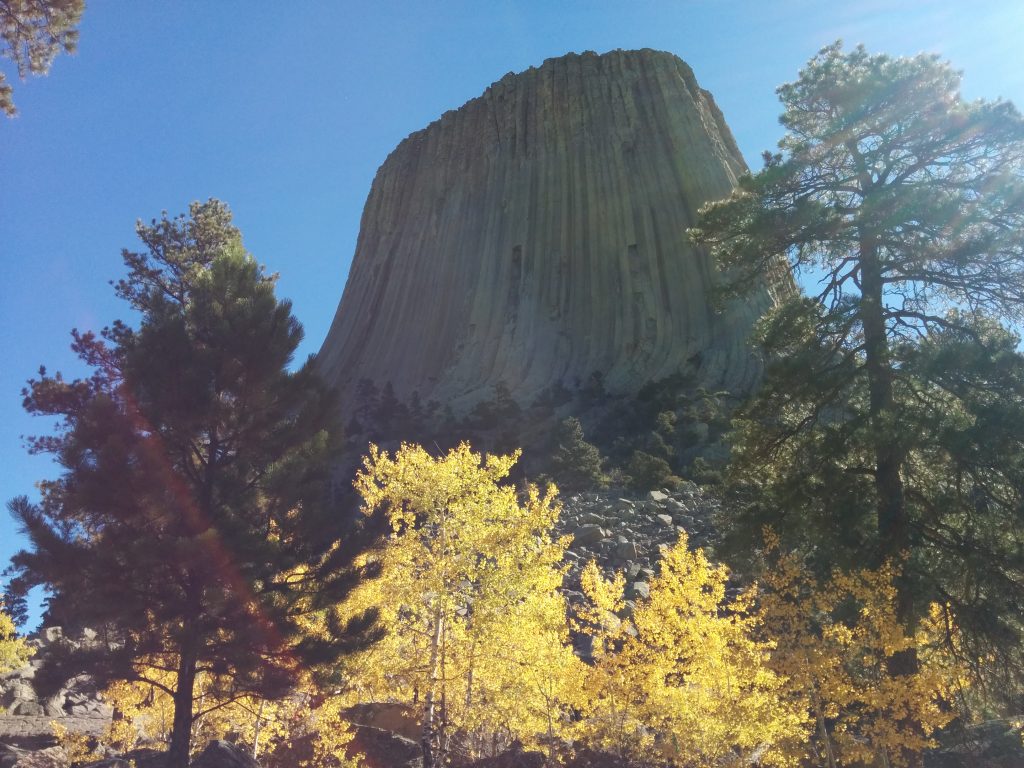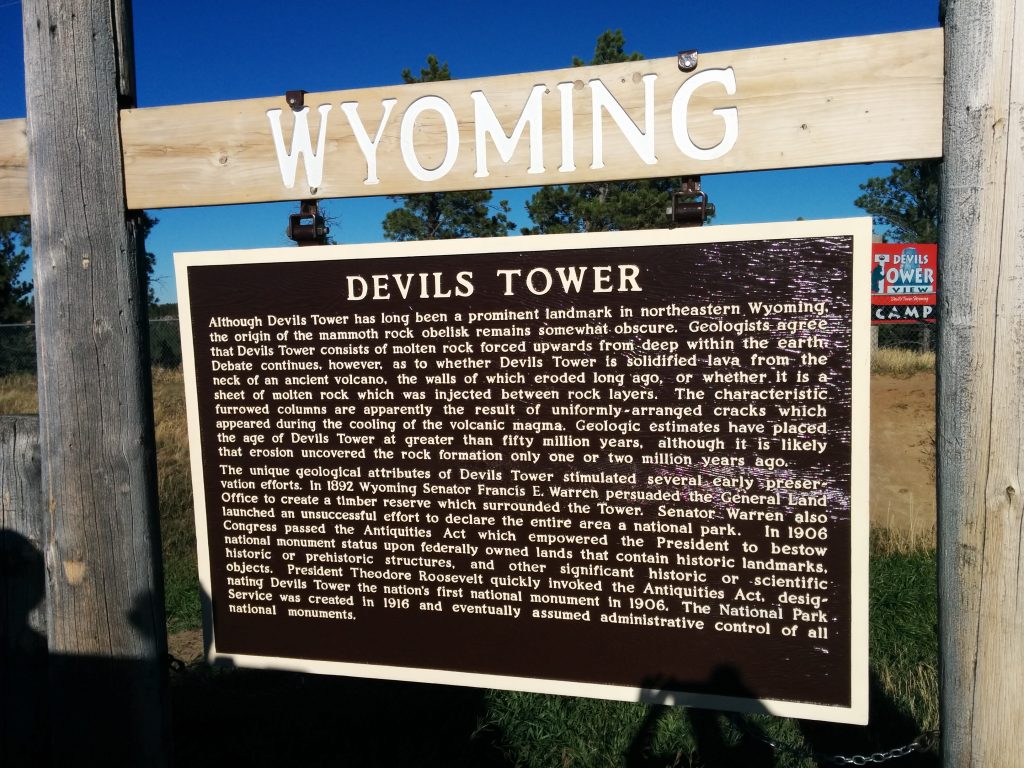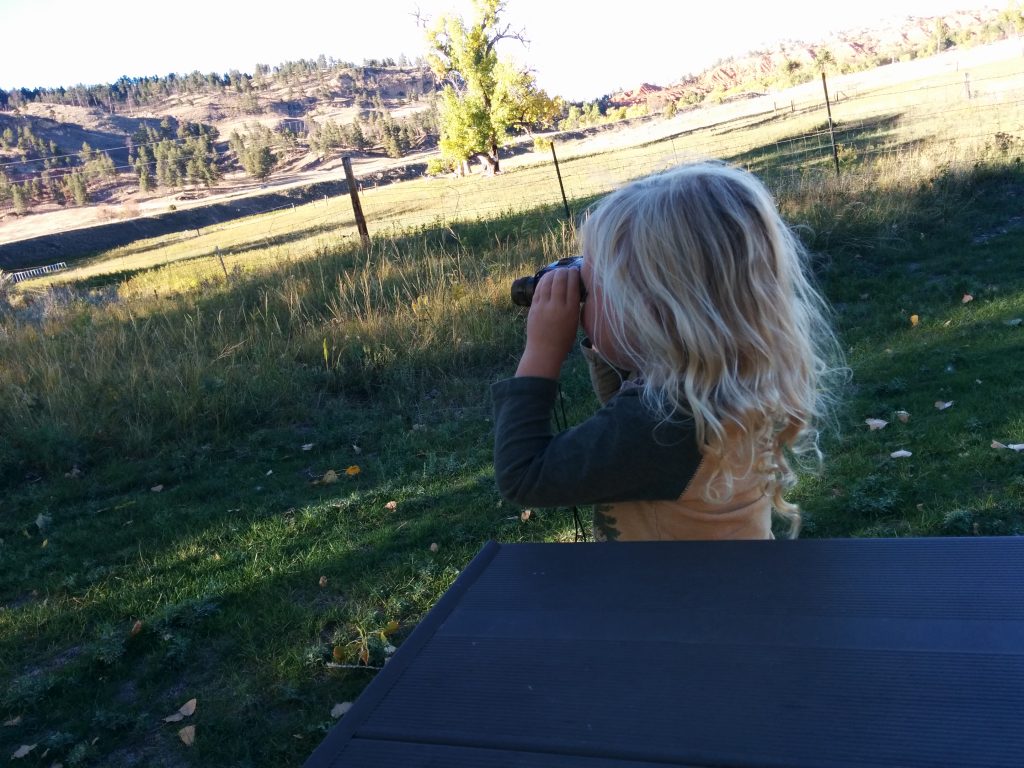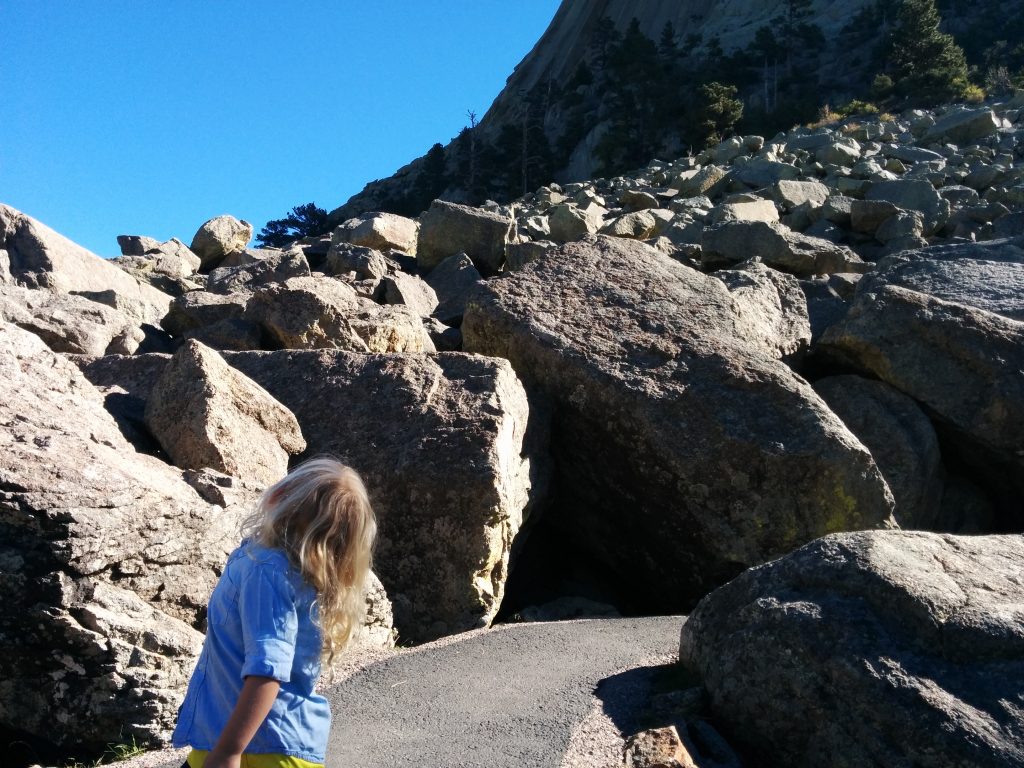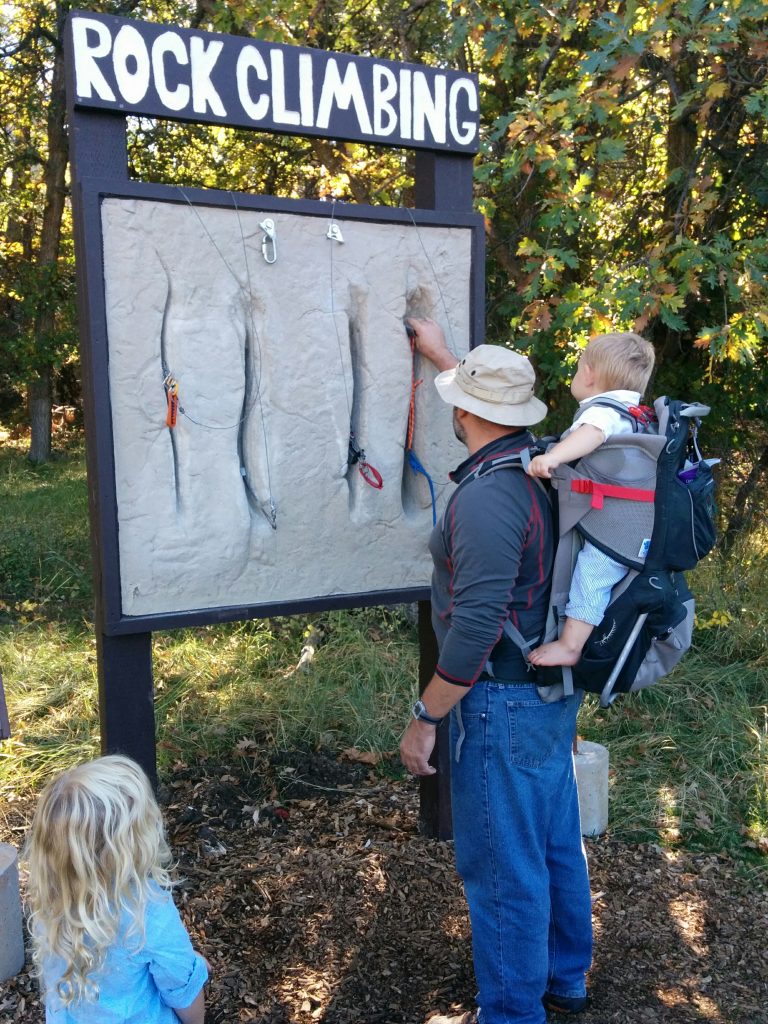 One final picture.  This was Evie, last night, after she found an unmarked little grey bag under the bathroom sink.  The holy grail for little girls: Mommy's Make-up Bag.  I haven't really worn much since we hit the road (told ya… FULL hippie…).  In a classic move, she applied her own and then proudly revealed herself to us.  She was under the impression that the concealer was lipstick – I promise she's not making some obtuse reference to race.  I'm not exactly sure how she lost the fight with the mascara so badly – it's the next day and she's still got Brook Shield's left brow.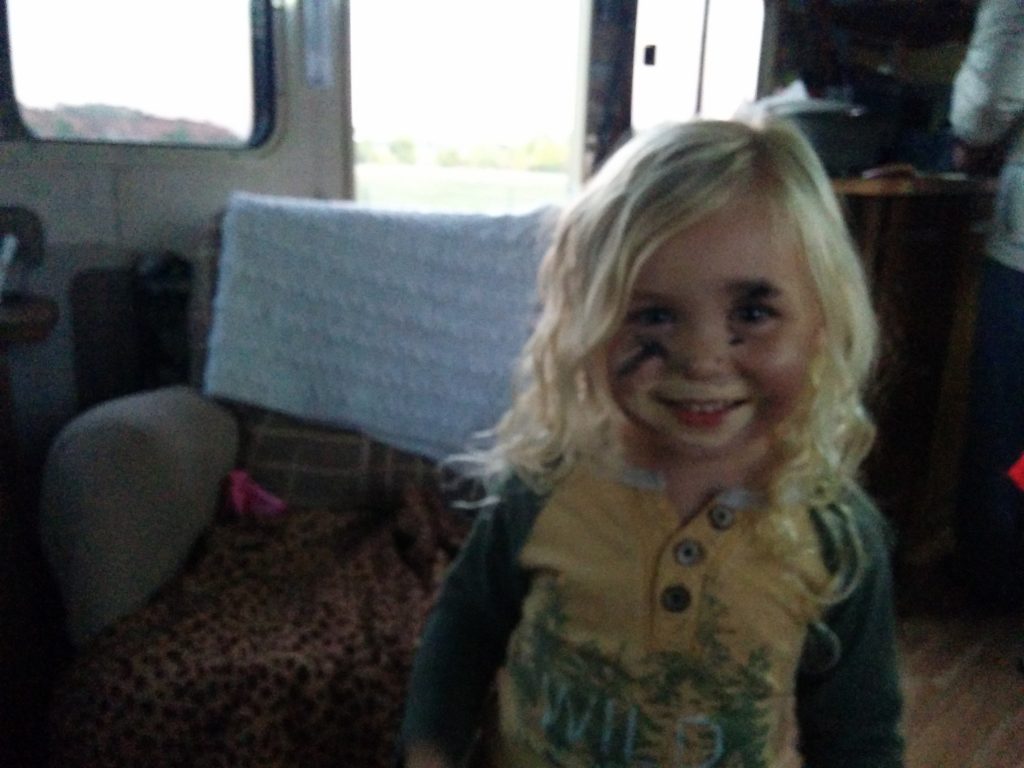 P.S. No UFO sightings… but we did keep our eyes peeled.