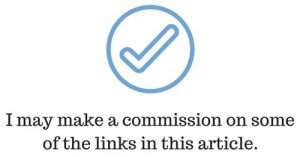 Now that we're on the final swing through the U.S., I'm more inclined to see just a few more "would be nice" items on our list.  Antelope Canyon.  I didn't know it by name, but I knew it by pictures.  Same for Scott.
I knew the canyon was somewhere near the Grand Canyon, so I went to work on coming up with a route.  That's one of the benefits of being the navigator… I get the ultimate call on what we see and what we don't see. I can't claim that it was "on the way".  But long ago Scott said he'd like to go through Denver so I went with it… did a little math, decided to accept the time hit and set a course for Navajo Nation.
Look at Evie's progress!  She's doing this on her own as we're driving.
Stolen camera phone.  Not cool.
It should be clear by this point that we didn't know how little we knew the U.S.  We've been incredibly lucky to stumble into some spectacular places.  As an example, I picked a perfect little boondocking spot to set us up for Antelope without knowing it was actually a free federal campground located next to an ancient cliff dwelling.  Yeah…  that sort of thing really happens to us.
Check out Sunset View Campground at Navajo National Monument.  Again, it's free. The sites are incredible.  There are nice bathrooms (no showers).  No hook-ups, no dump.  But you get a prime piece of real estate to park your rig for up to 7 nights and every site has a picnic table.  I love the park service.
No joke, it lives up to its lofty name.
Navajo National Monument is 1.5 hours from Antelope Canyon.  We knew we wanted to be there around noon so it was an early wake up the next day.  (Two words: Little People)  High noon is when the sun really lights up the canyon and you get to see the famous light shafts.  Of course, that's also when everyone else wants to go.
You can't enter the canyon without a Navajo guide.  It's tribal law.  Naive Me thought it was going to be a solemn experience.  It's a sacred place according the Navajo.  I expected to be briefed on how to be respectful and what it meant to the tribe to pray there.  Let's talk about communing with Spirit and nature.  No.  Nope.  Negative.  Our dude could make a New Yorker blush. He herded us like cattle.   He also got so annoyed with a woman in the group in front of us that he said her (literally.. to her face), "I don't understand.  You're not even taking good pictures.  They're totally out of focus.  Give up already.  Move along."  Thankfully she was foreign and, based on her reaction, I suspect she didn't entirely understand him.  Same thing happened to me regularly in Colombia and Turkey.
Don't expect to get any of the geology or any of the history from the tour.  Maybe it's guide-dependent but based on what we saw I really don't think so.  They show you where to take the pictures and they keep you hustling.  It wasn't entirely pleasant (although the sheer beauty of the place made up for it).
The entrance.  When it rains, the canyon literally flash floods to the top.  Incredible.
It's surreal inside…. a very special place.  It almost looks like it's moving.
Please pardon the SuperWoman pose… I have no idea what I was doing:
The skinny woman in blue in the next picture is the lady who took the brunt of our salty guide.
The pictures might make you think we had the place to ourselves.  Not true.  It was packed and hard to move.
If I ever learn how to Photoshop, that guy in the red is gone:
Photo credit, Traci:
They were more excited about the fine sand:
Apparently this is famous… it's a certain angle that evokes Winnie the Pooh.  I don't really see it, but it was incredibly important to the Asian folks on our tour.  I still think it's a pretty shot of the walls, the colors and the light.
Just so we're clear, I was the guide's pet.  No shocker there.  When I'm told to do something, by God I do it and I do it right away.  (I think the kids and I were the only people in the group that didn't get yelled at.)  There are famous angles in the canyon and for each one, Dale reached for my phone and took the shot to show the rest of the group.  So don't think that my iPhone and I became one and now I'm going to be taking awesome photos.
By the way, we went through Upper Antelope Canyon, aka "the crack".  There's a lower section known as "the corkscrew". Had there been time, we would have done both.  In addition, Horseshoe Bend National Park is about 10 minutes away.  To see the crazy river you have to do a 0.75-mile hike.  Obviously, that's well within our capabilities (despite our ongoing weight loss efforts), but we had to wait for a later Antelope Canyon tour (because it was book solid until 12:45) so we missed it.   If you're in the area and you have time, I'd do all 3.
Traci's Gear Picks (affiliate links to Amazon – and you can see I actually use this stuff in the photos)
This is the new version of Evie's old hat.  Jack still uses it.
The sunscreen I use on the kids.  It's expensive compared to others but with the melanoma history in my family, I want the good stuff.
If you're into Pinterest, here is a pin from this post: