We're doing Badlands National Park in a big way.  We're spending a few nights in the area to give us time to explore and hike and soak up some prairie.  We first hit the northeast entrance.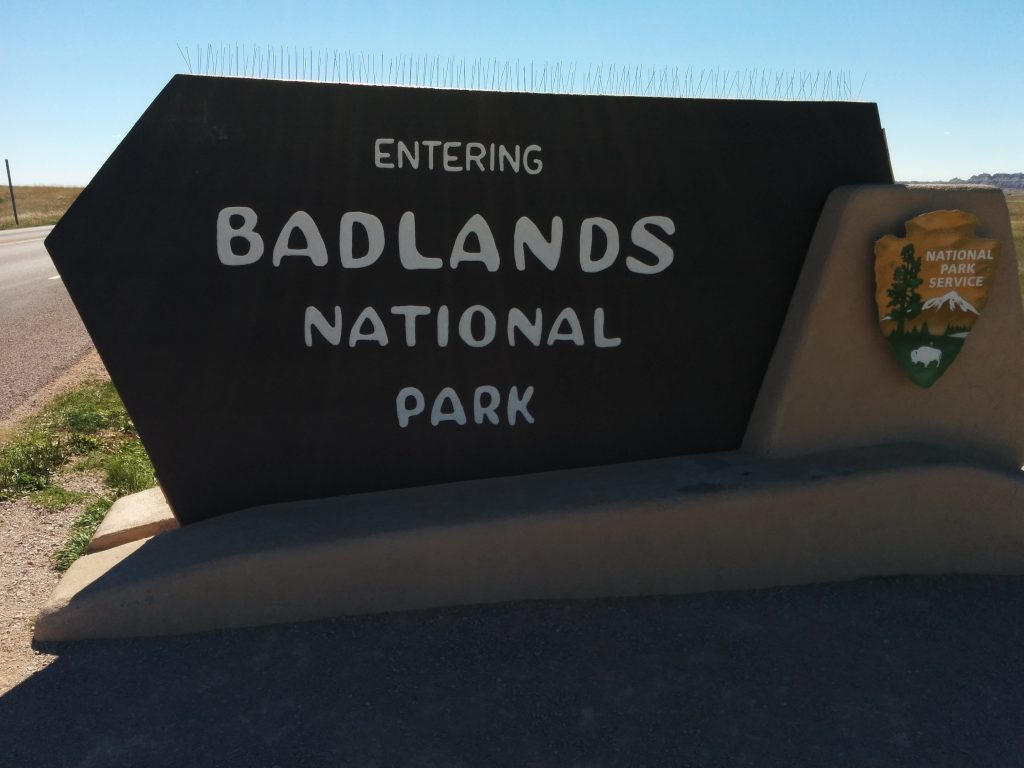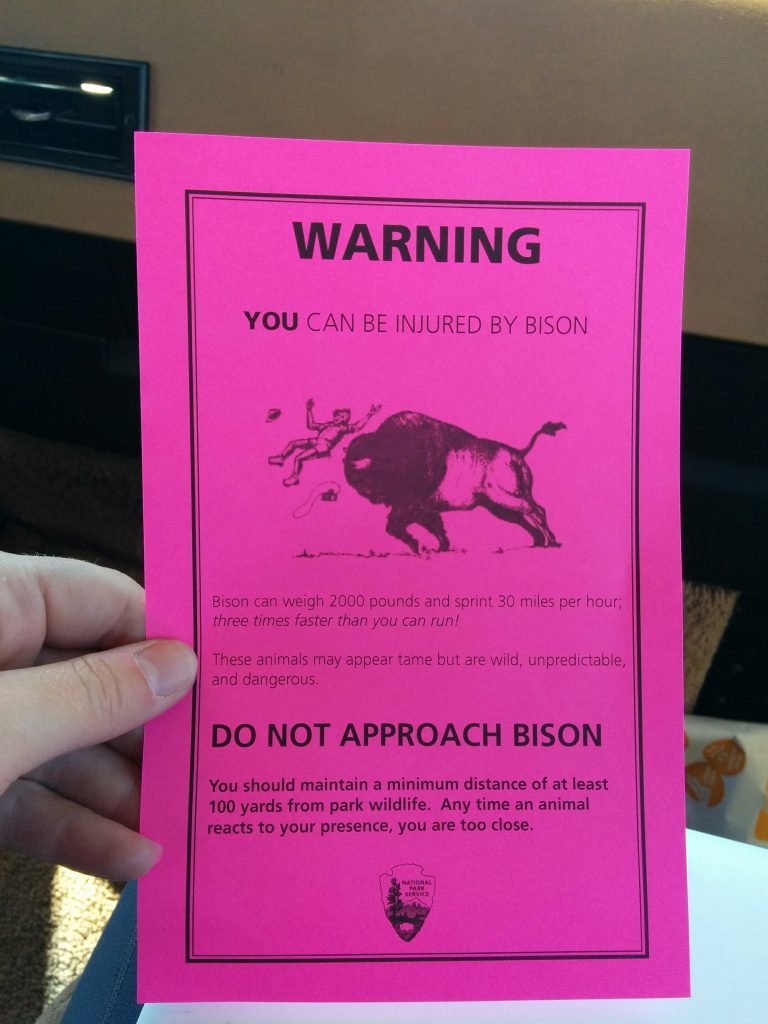 Who needs this?!  Seriously.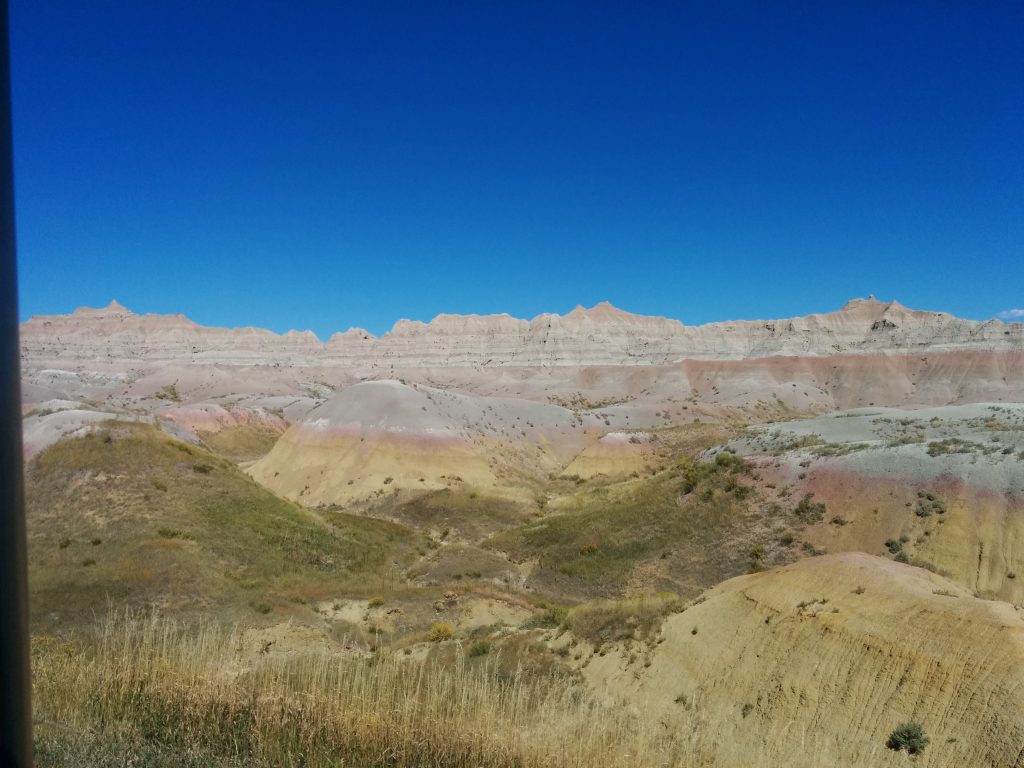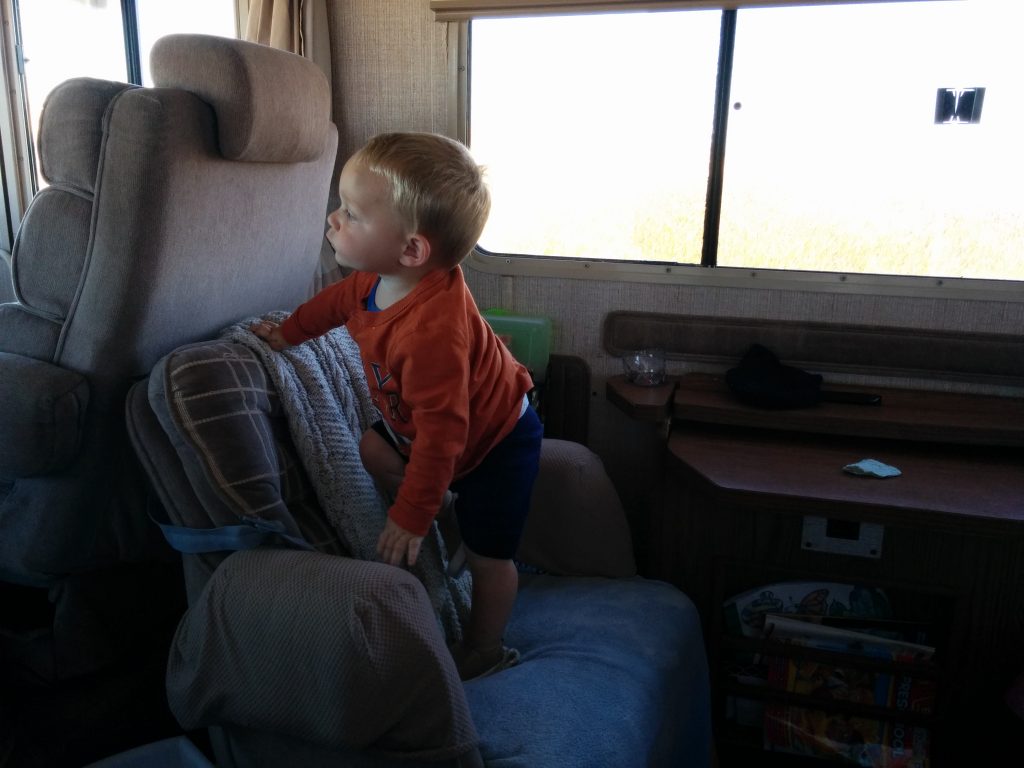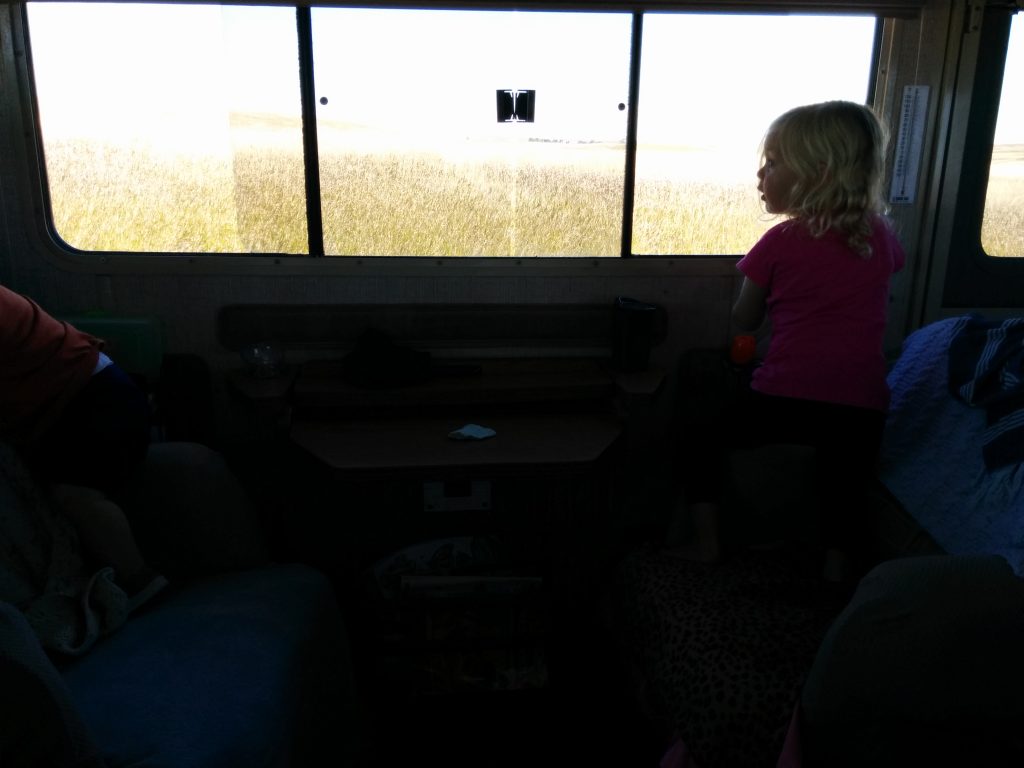 Before anyone freaks out, we were stopped to let some sheep pass in front of the car.  They were allowed to get up and watch.
Before the scenic byway turned to dirt, we pulled off and headed up to Wall for a few fun hours before settling into our very first bona fide boondocking experience. Wall was fun for us.  We ate lunch in Wall Drug and as I read their story I was actually inspired.  The short version is that this crazy do-good family decided to move to Wall to own/manage the local drug store in the 20s.  There was literally nothing in Wall.  After 5 years the store was going under when the wife came up with the idea to offer free ice water to travelers on rt 90.  Before the husband got back from putting up the hand painted signs on the first day the place was packed.  Now they welcome up to 20,000 people a day.  The mom died in the late 90s and her lifelong message was, "you can always find something to offer that people need."  Deep.  I've been chewing on that.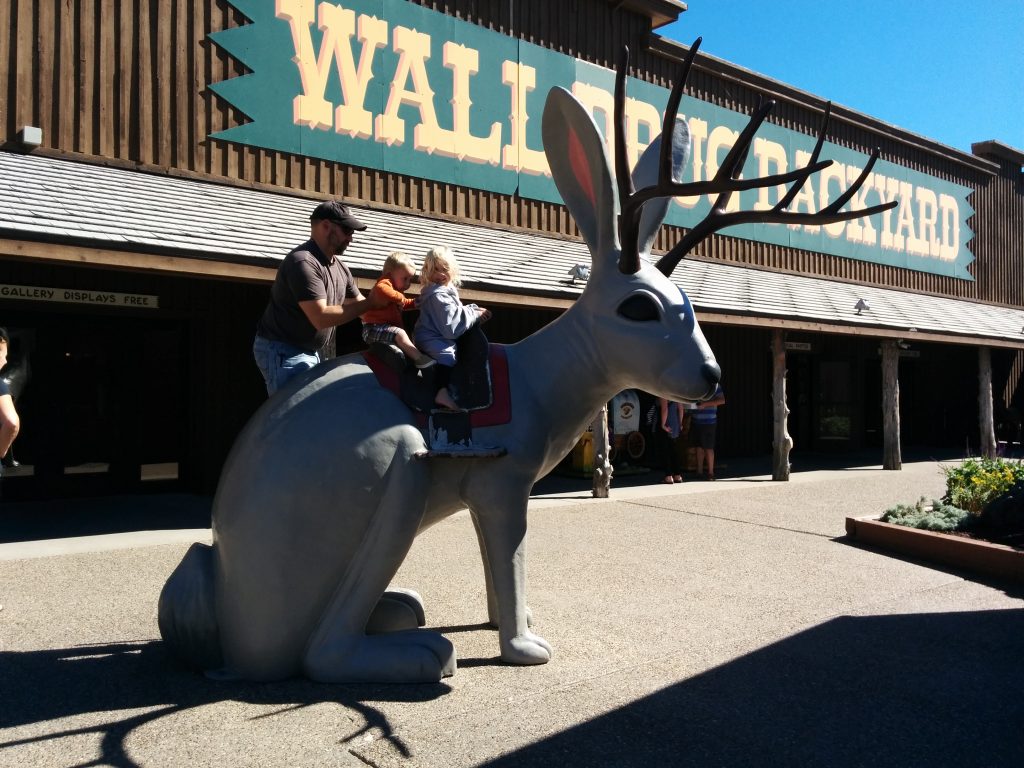 The rare jackalope.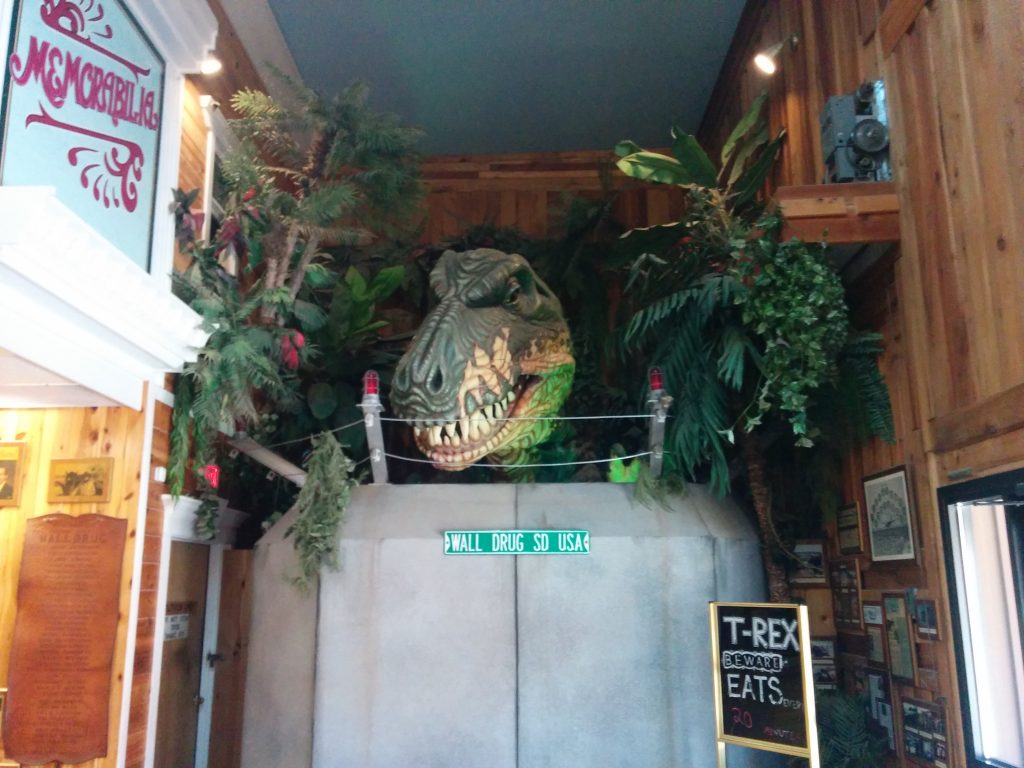 This friggen thing… the animatronic T-rex scared the daylights out of both kids. The red lights go off, it roars and moves around.  Jack had nightmares. He woke up pointing and screaming.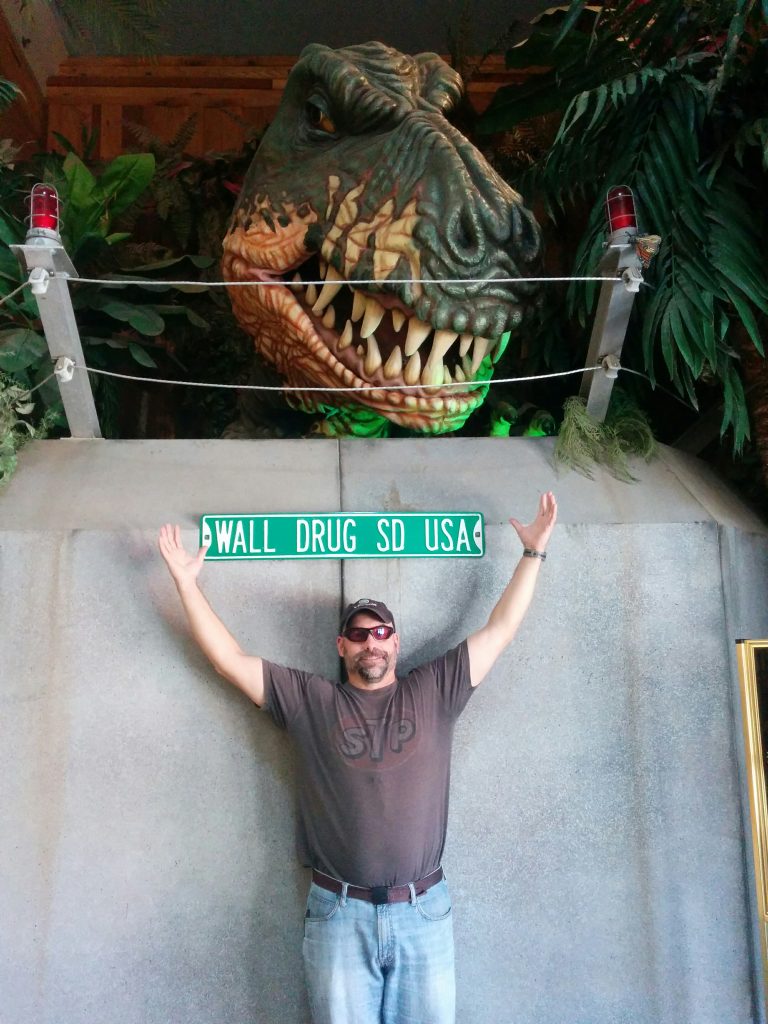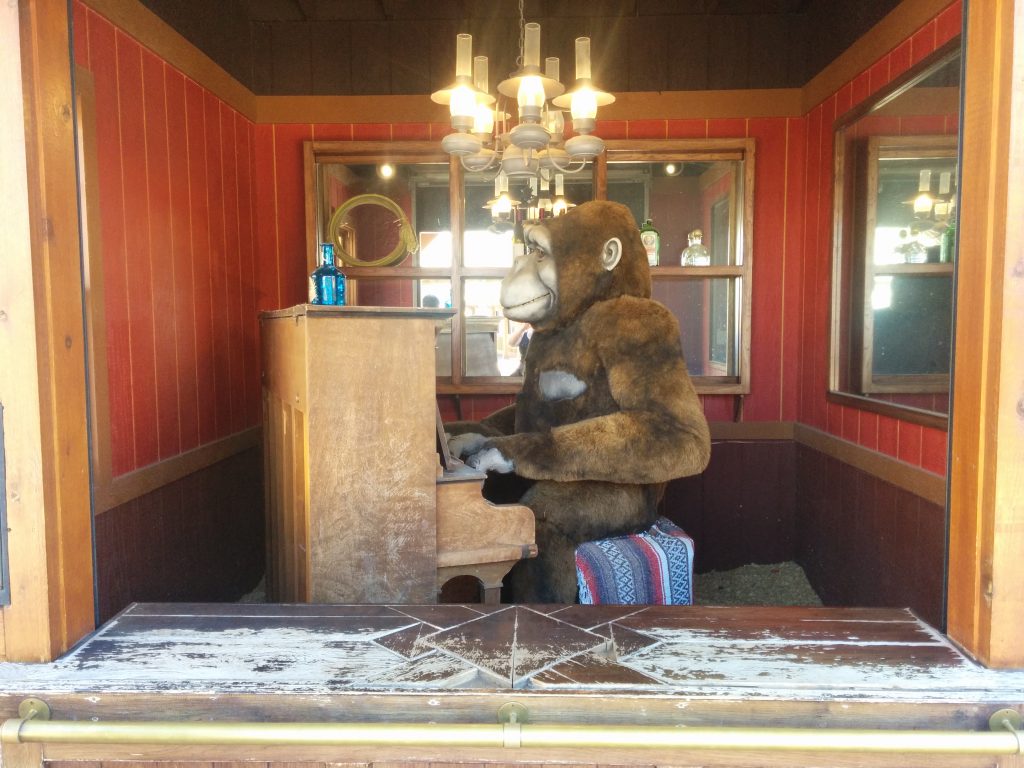 As for boondocking – don't be too impressed.  This is beginner boondocking.  The location wasn't hard to find courtesy of the internet and we're literally miles from town.  But we're in a hell of a spot and we're having a blast.  Boondocking is definitely the way we want to roll – not a lot of other people, no rules, no lights, no sound.  You're just out here on the edge of the earth enjoying everything.
We're on the wall – where the Badlands and the prairie meet there's a wall of vertical cliffs.  It's maybe 200-300 ft straight down and I don't know how long it goes on for – but it's as far as I can see in both directions.  We're parked maybe 30 feet from the edge (but we picked a less dramatic spot – calm down Mom, the kids aren't in danger).
We're in the no bullshit wild.  The wild family of goats swung by to say hi.  They slept on the wall about 100 feet (as the crow flies) from us for most of the day today.  There are spiders that would ground Uncle Lance.  We haven't actually seen one yet, but these suckers build those funnel webs then lure something into their giant hole.  Assholes.  I've marked the 2 I found to keep the kids away from them.  There are also snakes.  Wanna know how I know that?  I found one.  I know I know… I don't know why.  It's the great irony of the universe… I'm a snake whisperer.   However, in this case, it was just because I'm observant.  He was freshly dead.  It died either last night or this morning.  It was a rattler – a small one that apparently hadn't grown it's rattle yet (is that honesty possible? I'm still on the fence about whether that was the case) but it looked exactly like the rattle snakes in the national park visitor center video.
I'm being very conservative with the water.  Everything dries out wicked fast. Crazy fast.  It's great.  Spills clean themselves up.  There is no funkiness.  Scott spilled a gallon of water in the car (don't ask, I don't want to know and I'm sure it was a gallon because I saw it) and it's already dry.
Scott set up his pull-up bar and we have the bikes out.  He went for a run this morning.  We're grilling meat and eating veggies.  I've got tunes from the 60s, 70s and 80s going and the kids and I are having regular dance parties.
I also turned the pull up bar into the rinse off / shower-ish area and giggled as I rinsed off fully in the buff at twilight (no pictures of that).  I had some much fun, Scott decided to take a shower after and the kids actually WANTED to shower (that's a first).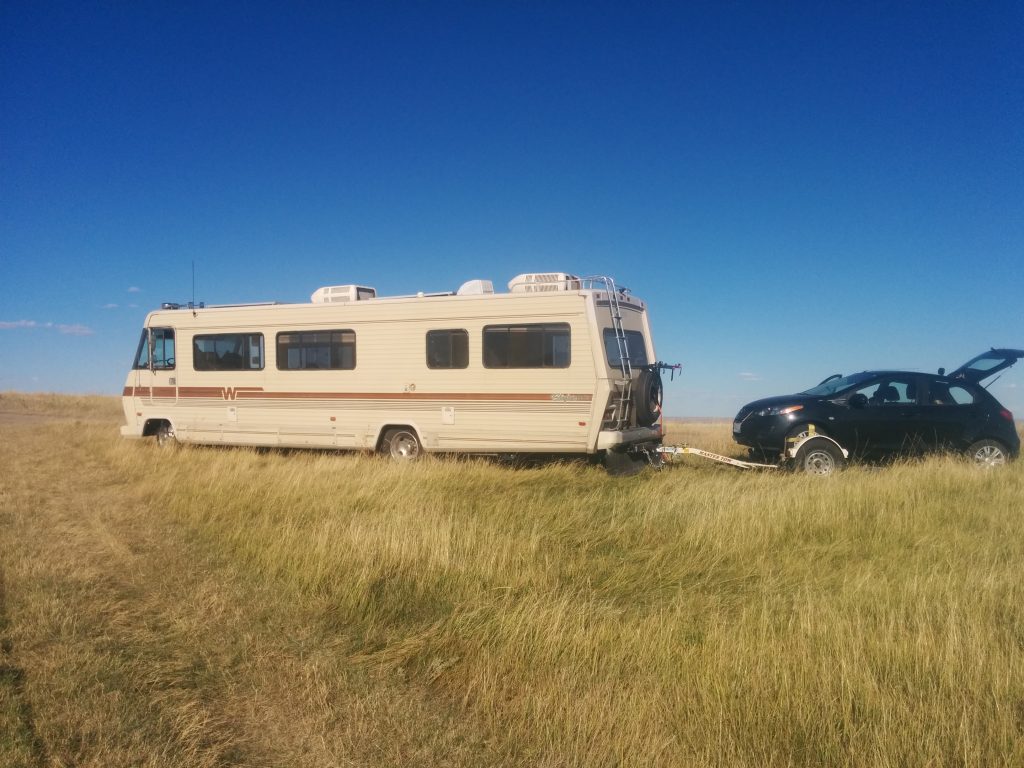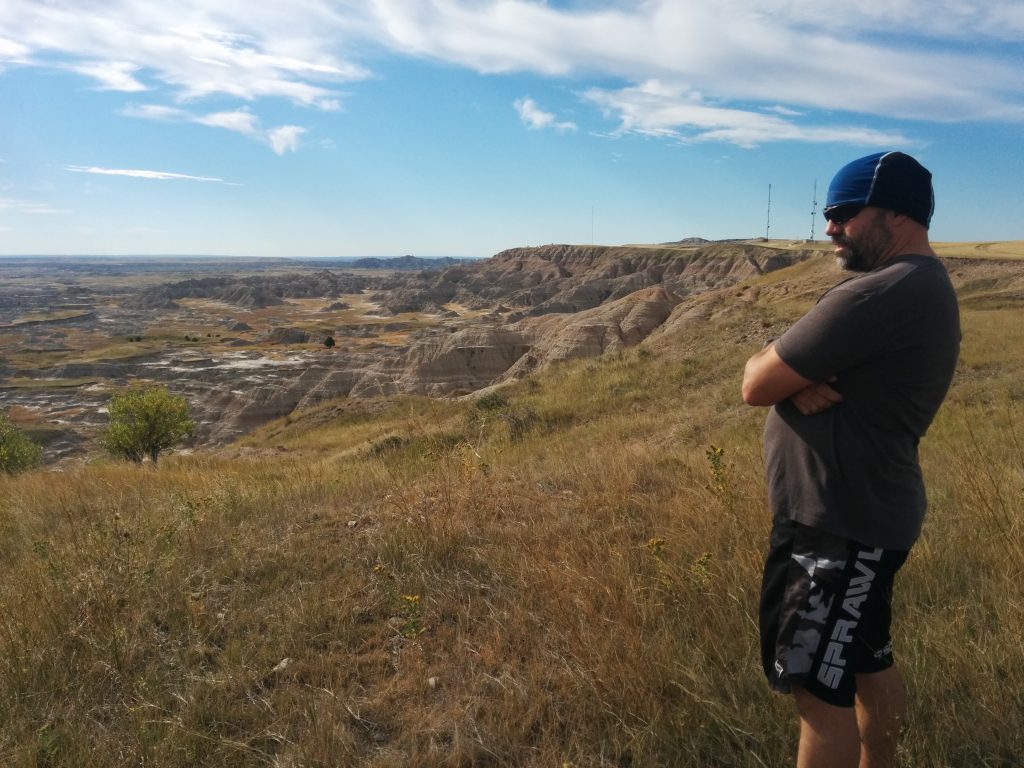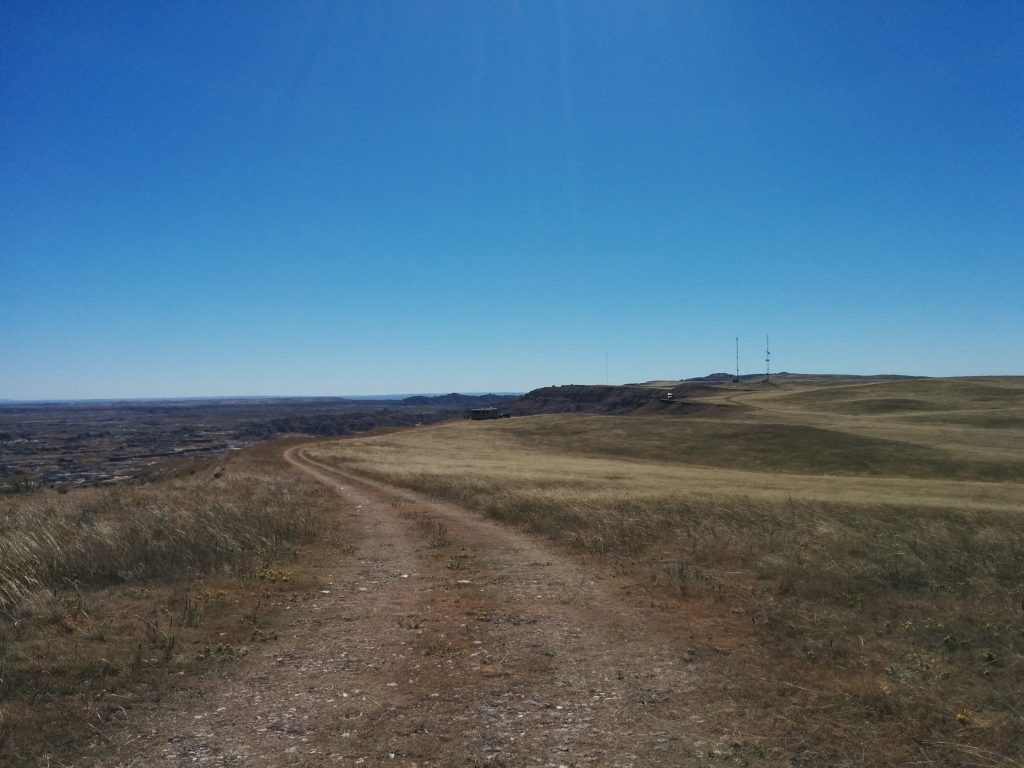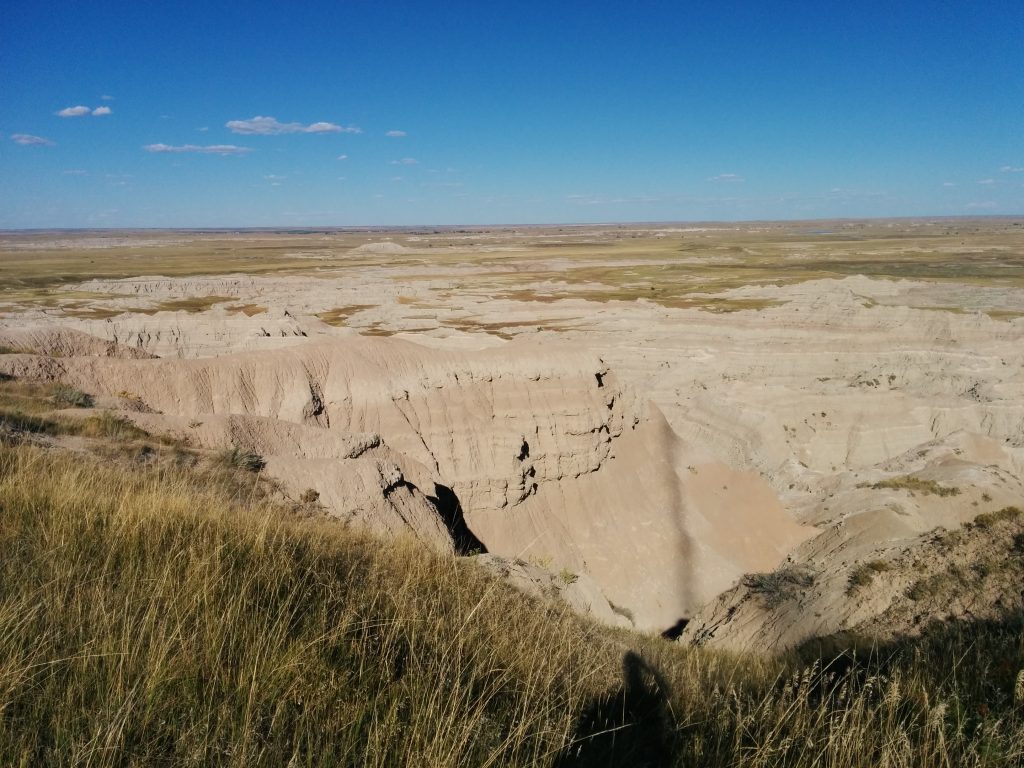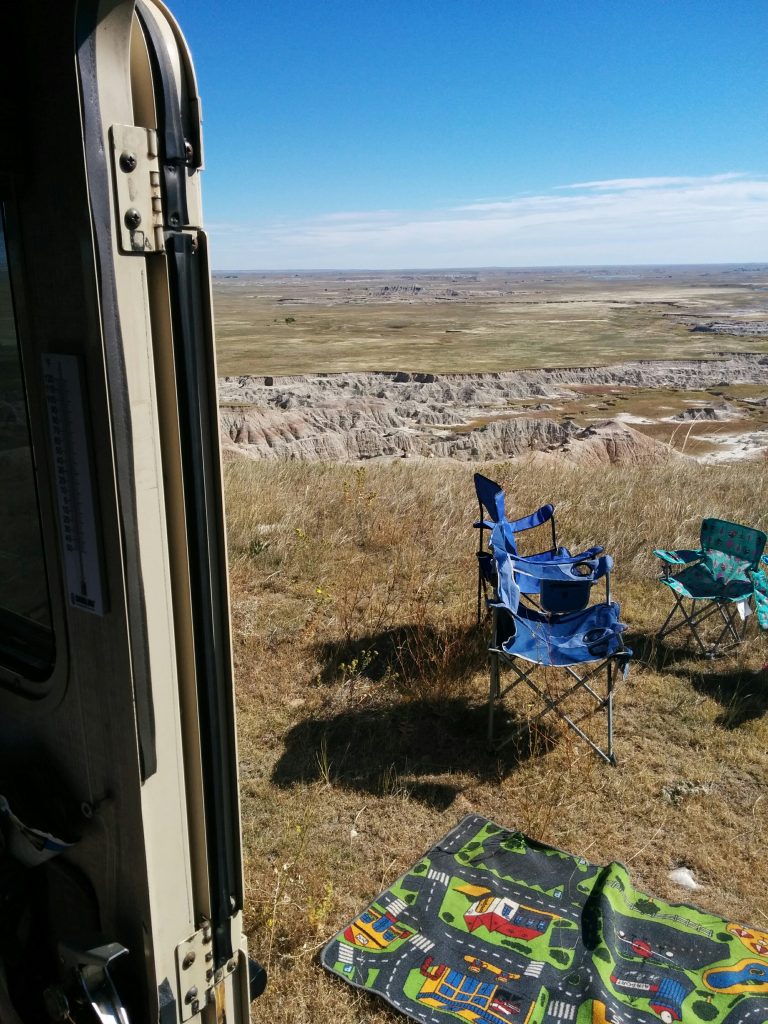 The goats are in this picture but you can't see them. I know where to look and I can't see them.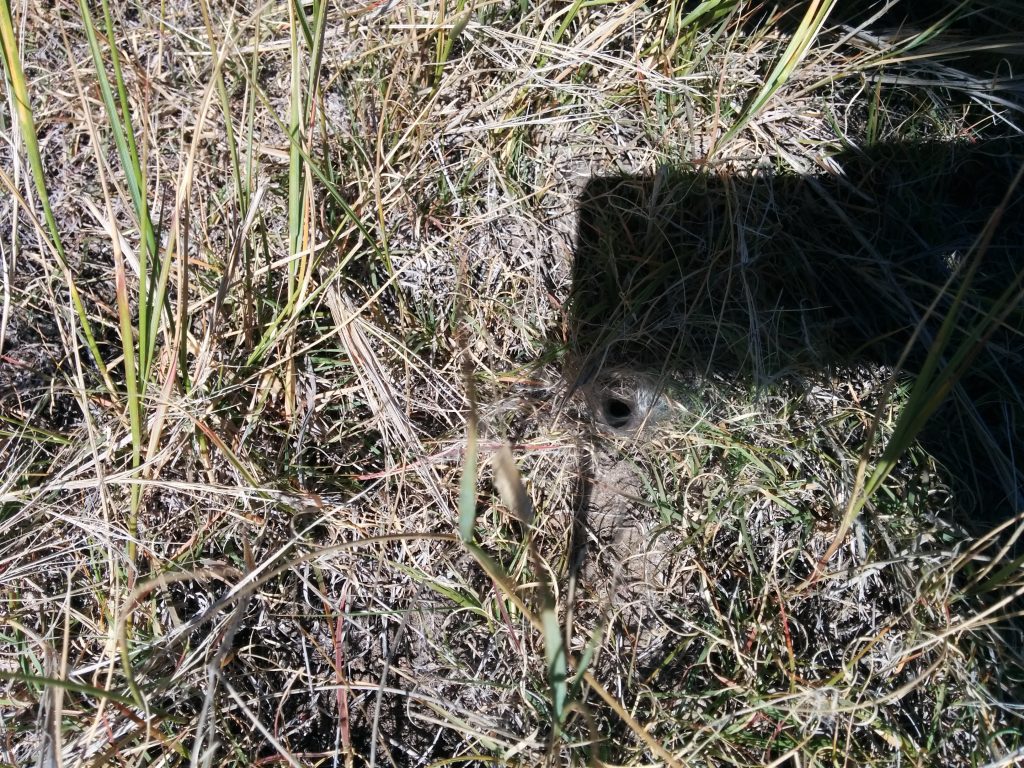 Middle of the picture – just a smidge to the right – there's a hole.  See it?  That's the asshole spider.  You can't see the web good in this one.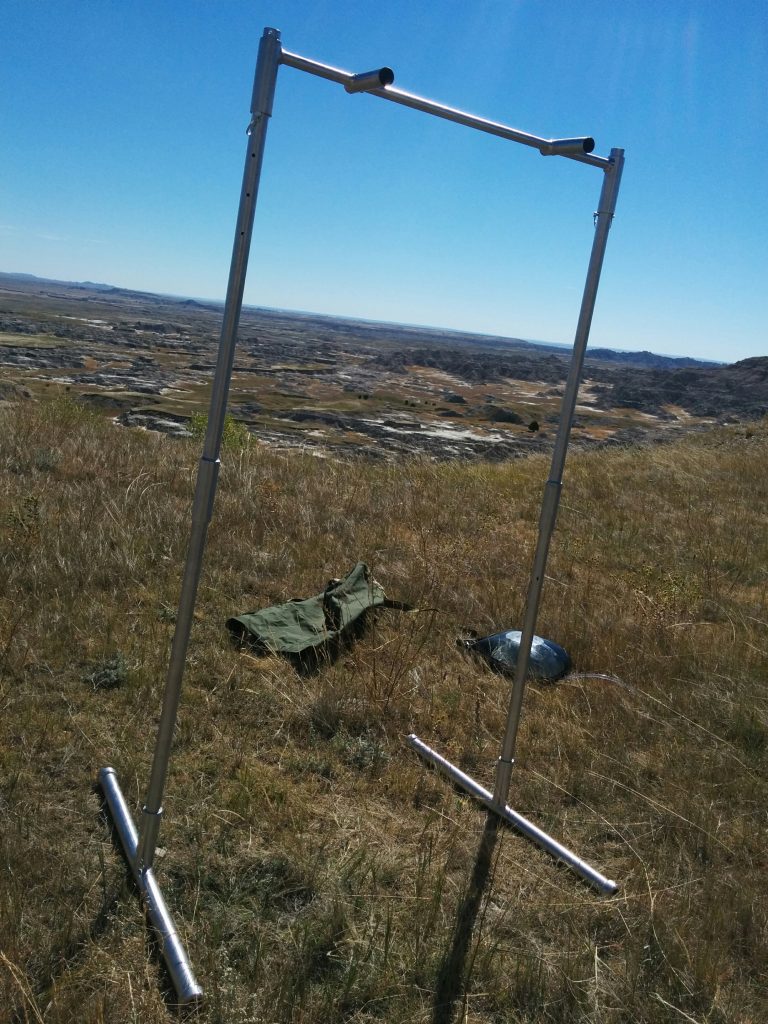 Workout and shower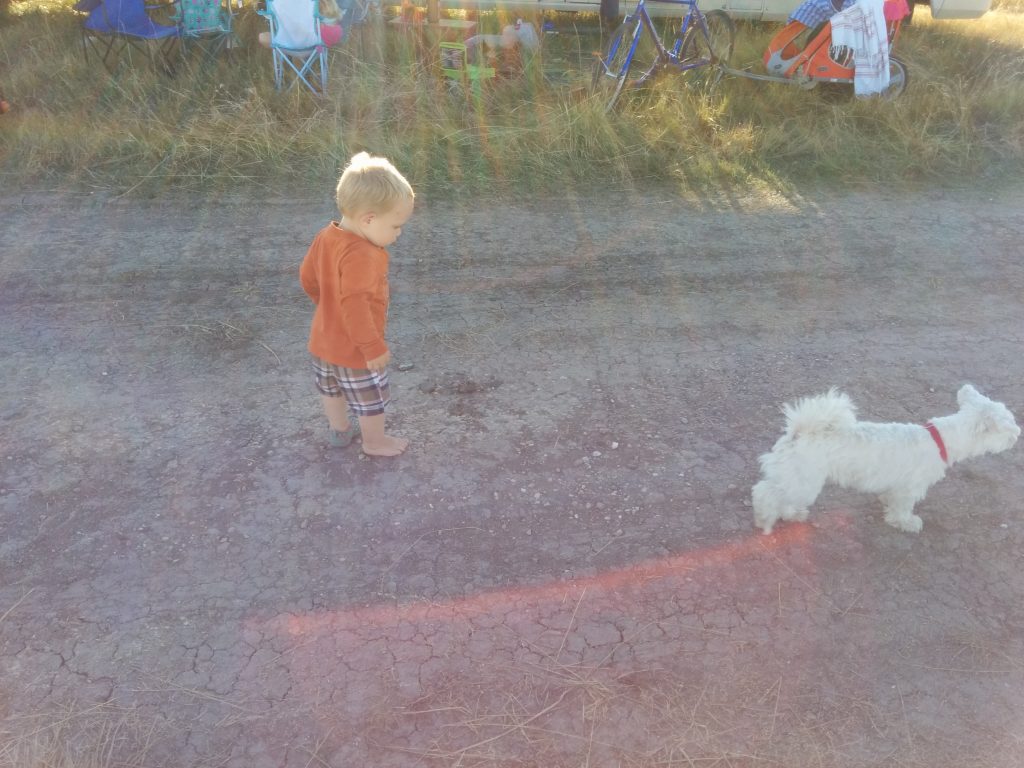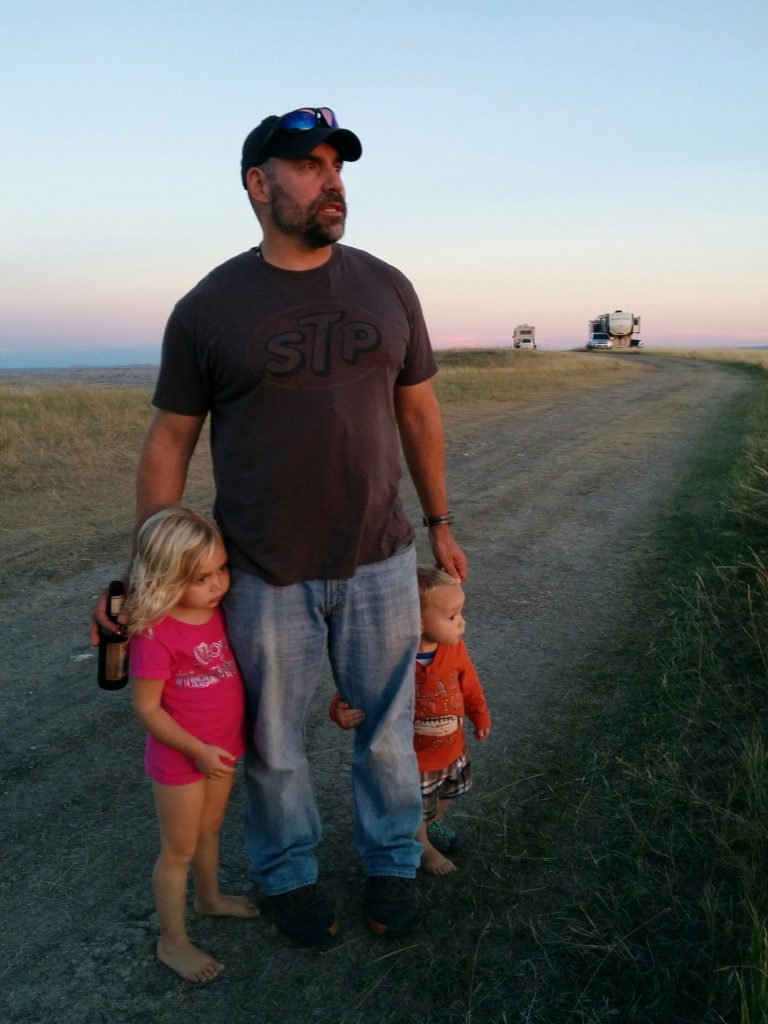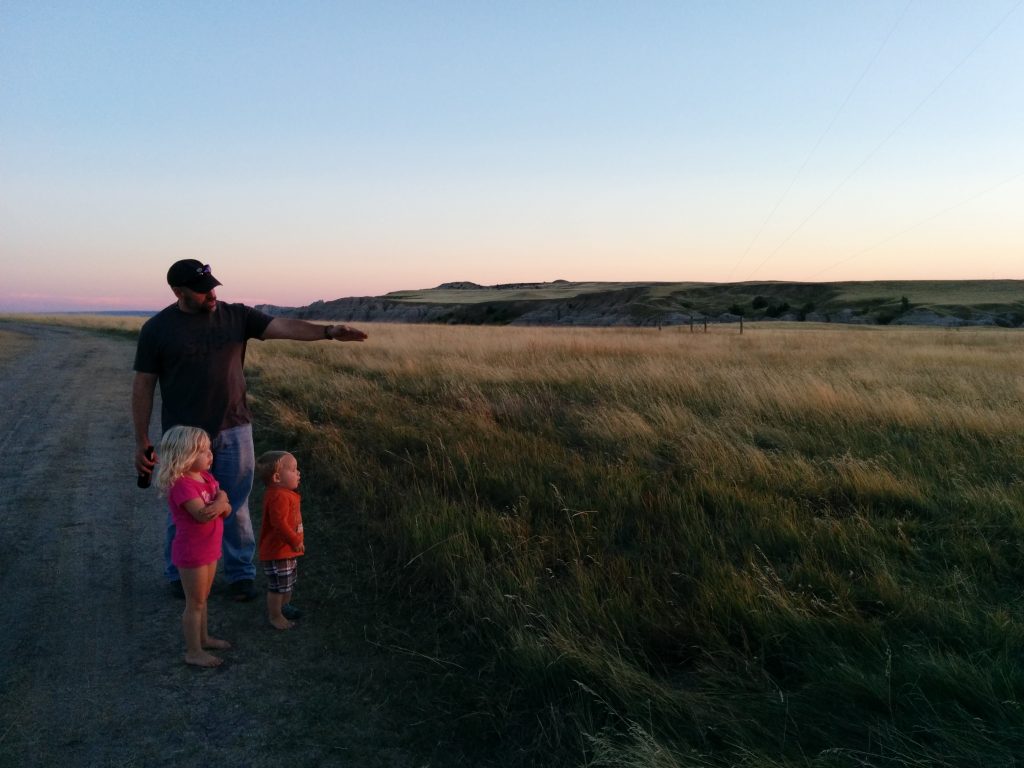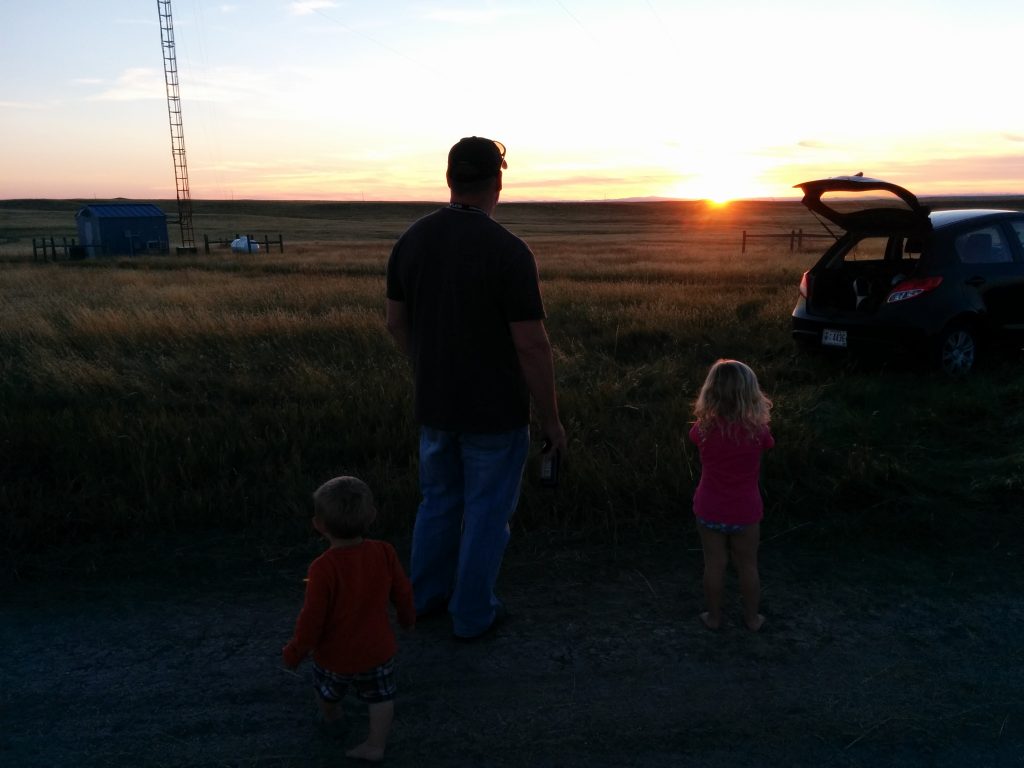 Waiting for the green flash.  No joy.  (Doesn't that only happen on the ocean?!)