It turns out mischief is hard to come by in the midwest.   It's a low-key, wholesome kinda place (at least to an outsider passing through – I'm sure there's plenty of Footloose stuff going on somewhere).  That's lovely and all, but I have this itch that absolutely must be scratched every now and then (and it's been accommodated regularly until recently).  You might think winging it across the country would be enough, but it's not unless there's a little extra challenge to it.  In the absence of blue chip shenanigans, wacky is a close second.  It is for Scott too.  We've been keeping our eyes peeled for anything different.  Wacky isn't too hard to find at all.
Yesterday was sci-fi day.  Dr. Who's TARDIS was in a bookstore a mere 30 minutes from our overnight.  We stopped there first, Scott got the picture and we moved on (seriously – it was a phone booth – I couldn't get on board).
Then we had a gem of a wacky stop: the future birth place of Captain James T. Kirk. Hello, yes please.  We learned that Kirk's birthplace was defined as "Iowa" during the first and second generations of the show.  Some smart entrepreneur decided it was going to be in his backyard.  Literally.  This little town became part of Star Trek cannon during the recent reboot.  To be clear – this dude essentially put his town (specifically his house) as ground zero for all blue blood Trekkies based on absolutely nothing that turned into something.  How genius is that?!
The future birth place is marked with an engraved stone but it's not just that.  The whole town has bought into this.  There are banners flying along main street with the characters and there's a museum with floats of the famous star ships.
Loved it all.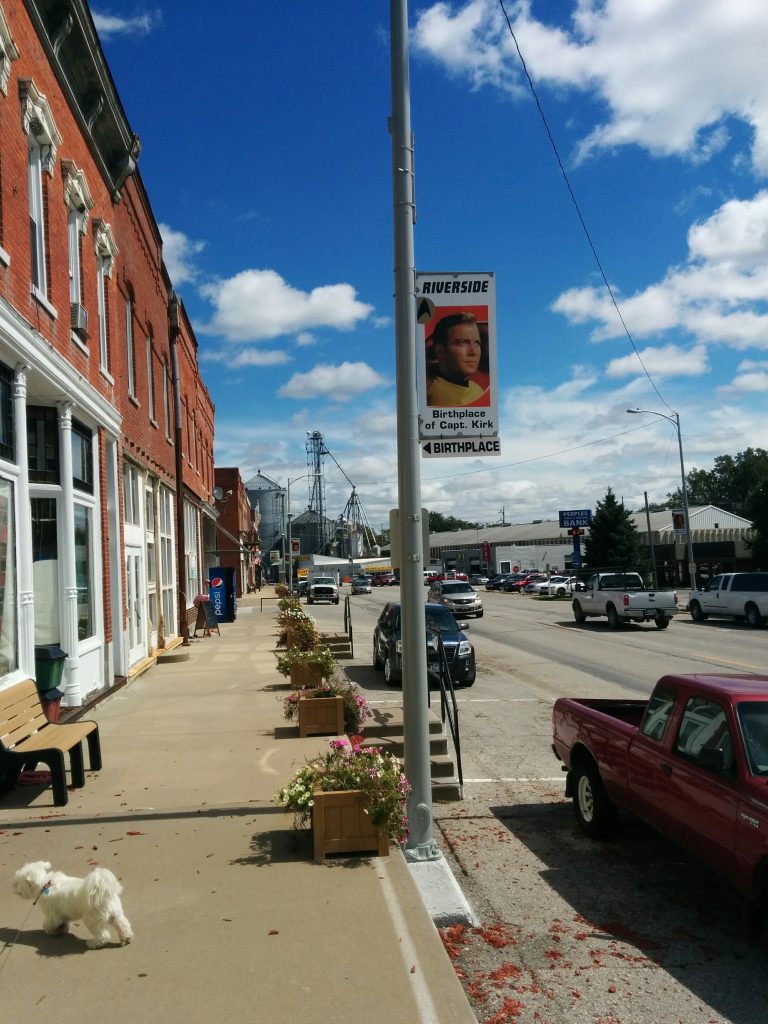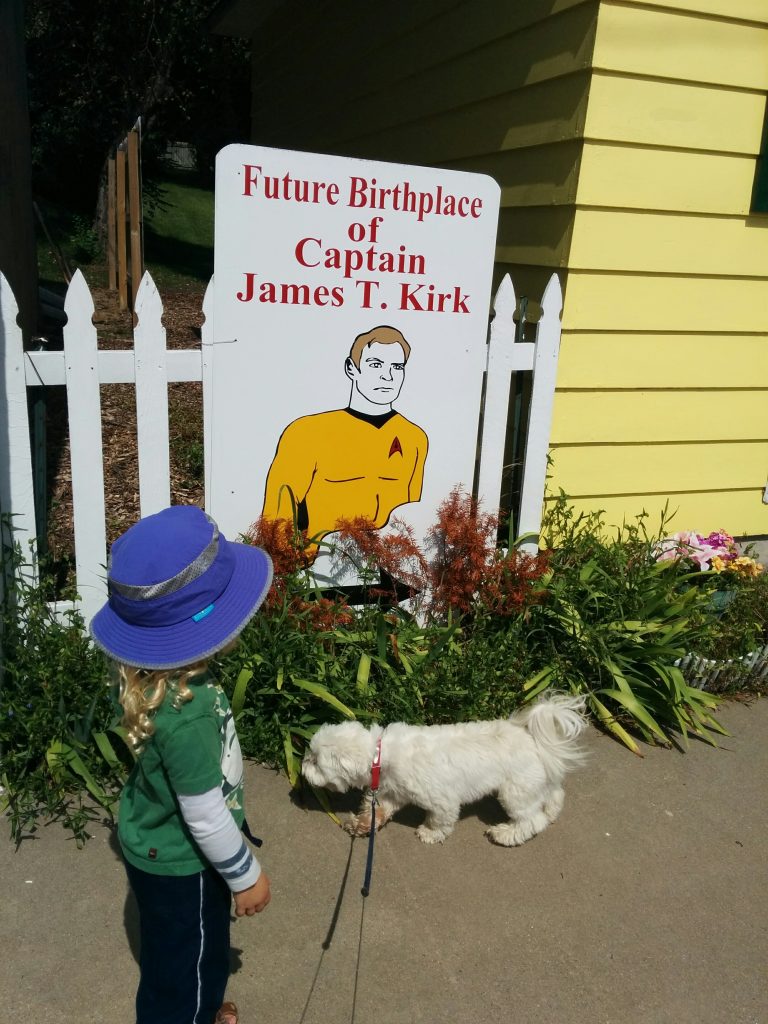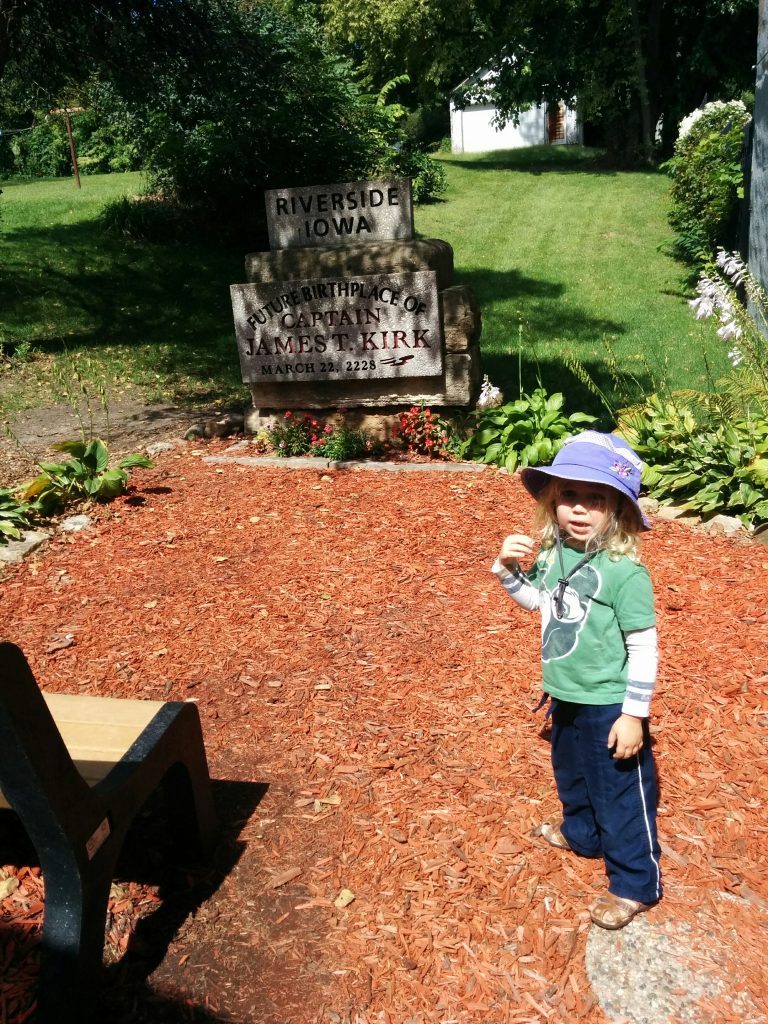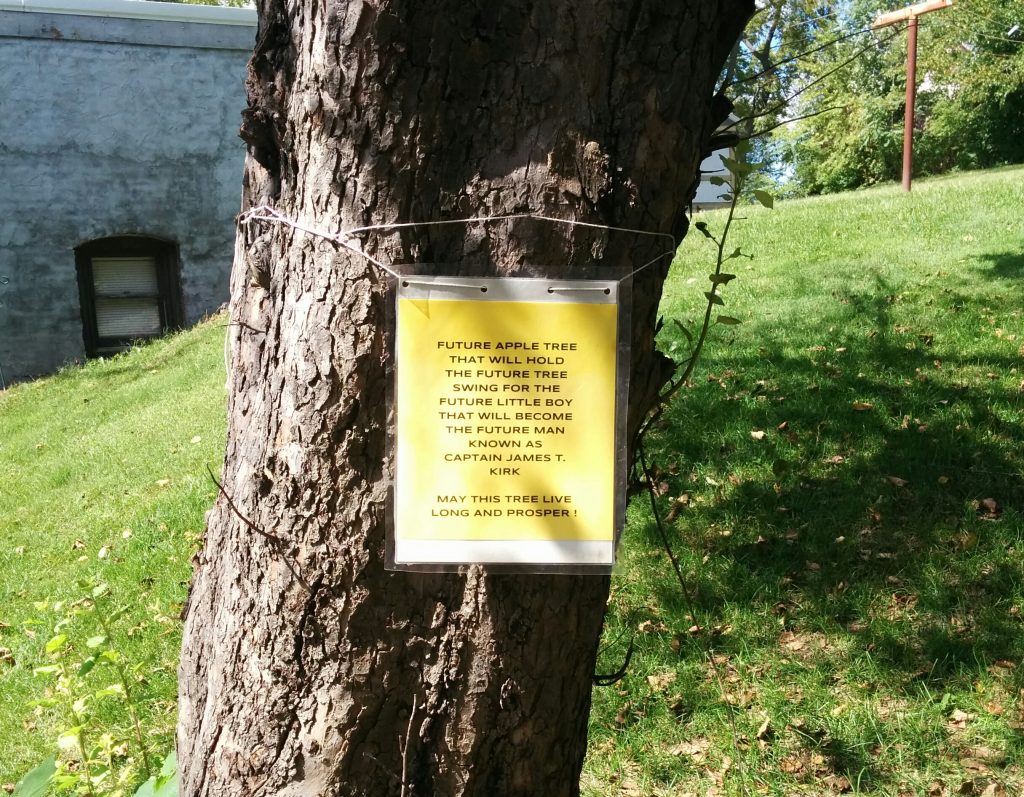 After we stopped at the local park. That's when I knew that I'd found a kindred spirit in this little town. Not only are they genius business people AND Kirk will be from there but their park speaks to their sense of humor.  In it is a giant playground.  Adjacent to that is the old jail house and an outside jail cell – the size of 1 person, completely open to the elements (as any bona fide criminal ought to be).  It was a weird mix of early turn of the century law enforcement and 2016 plastic colorful play area.  I'd go back to this place.  Put it on your list – it's a do not miss if you're in the area.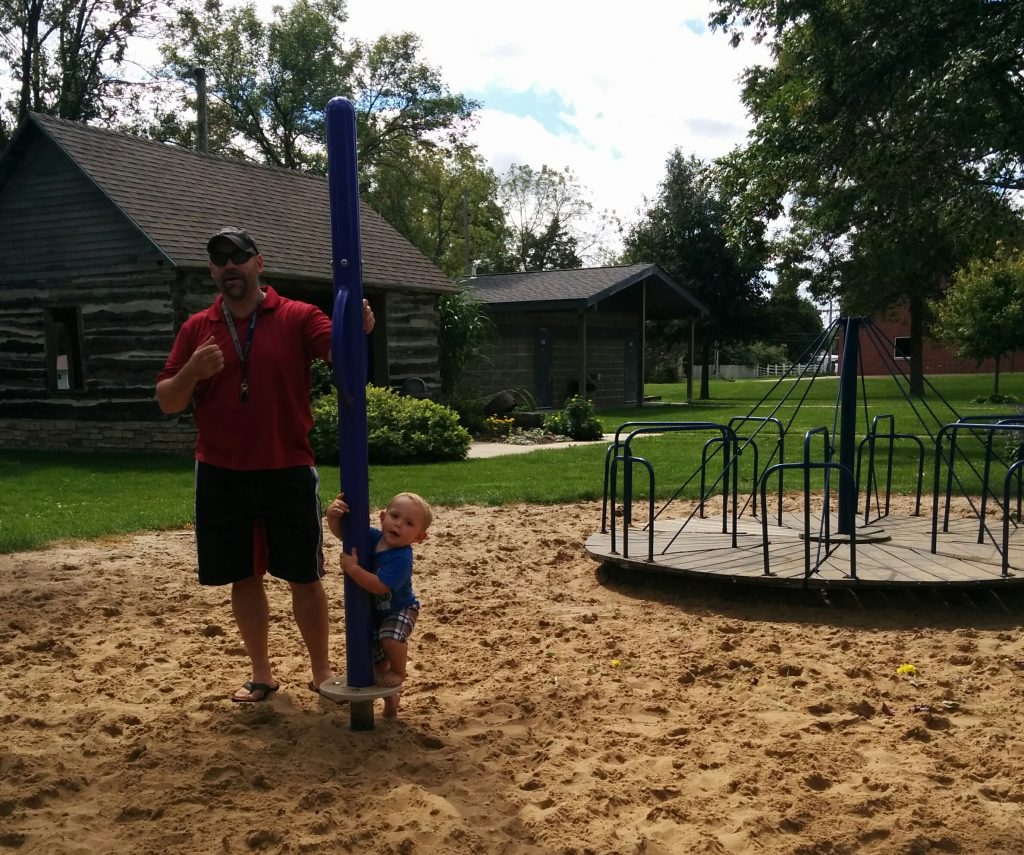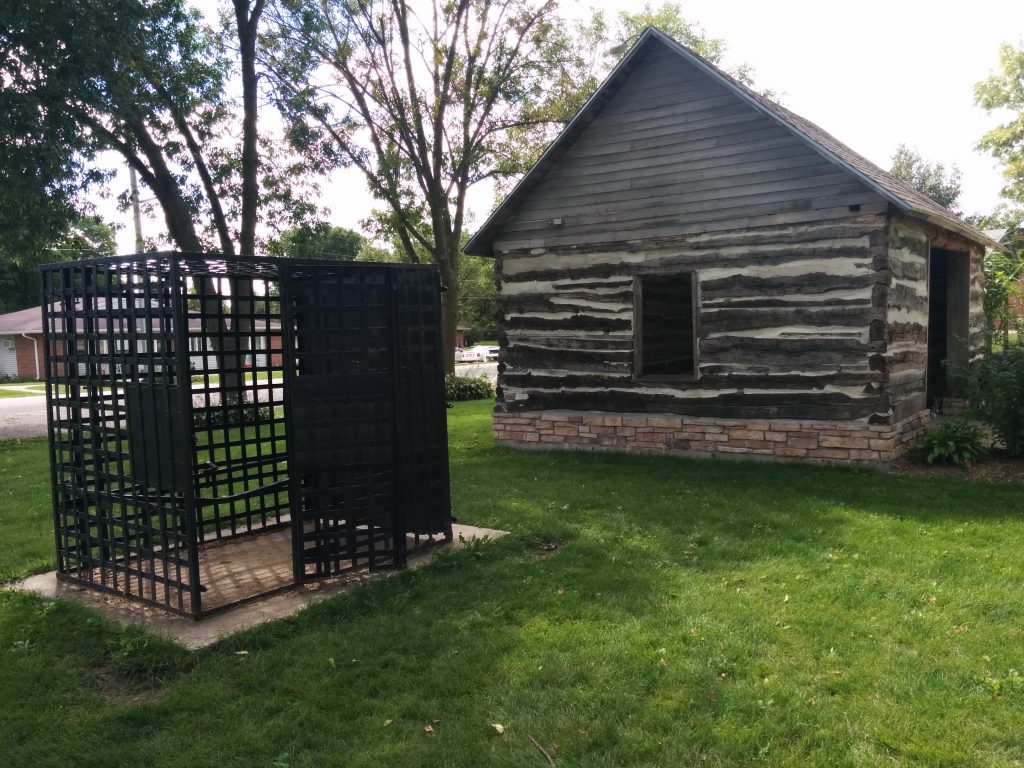 Then…as we were driving through a little northern Iowa town… we heard a giant boom off to the left.  Cause for level orange alert.  It was wasn't a completely unfamiliar sound but we had trouble placing it in America.  Then we heard another and looked into a big wide open park as we were passing it… sure as shit, there were men shooting at each other with muskets.  The booms were cannons.  As in… real cannons (minus the ball but the gun powder was applied liberally).  It was a full on re-enactment.  Screeching tires, pulling over to the side of the road.  Holy spells, Merlin.  This is happening.
We got the kids out of the RV watched the show for a good 30 minutes.  We were highly entertained.  The kids… not so much.  It also led to 1000 questions from Evie – and, to be honest, 1000 questions from me…. what were they thinking?  The men standing in clumps together presents an obvious target.  If the south had really wanted to win, why wouldn't they have used better insurgency tactics?  Come now… if even I know this… they really were a hot mess.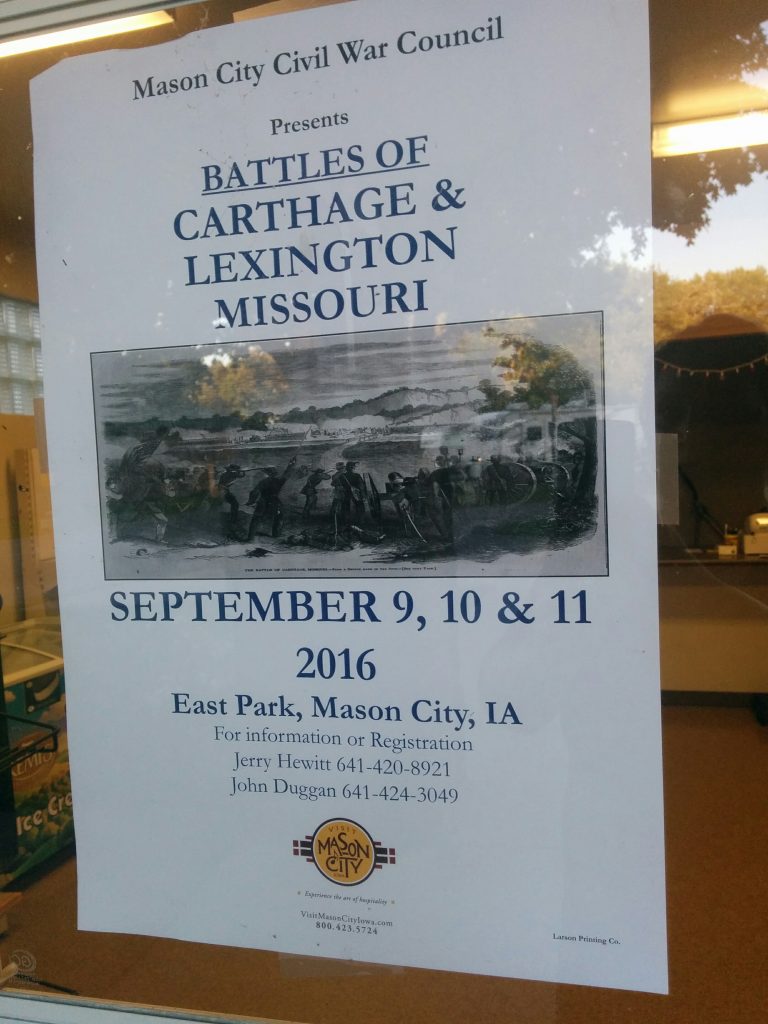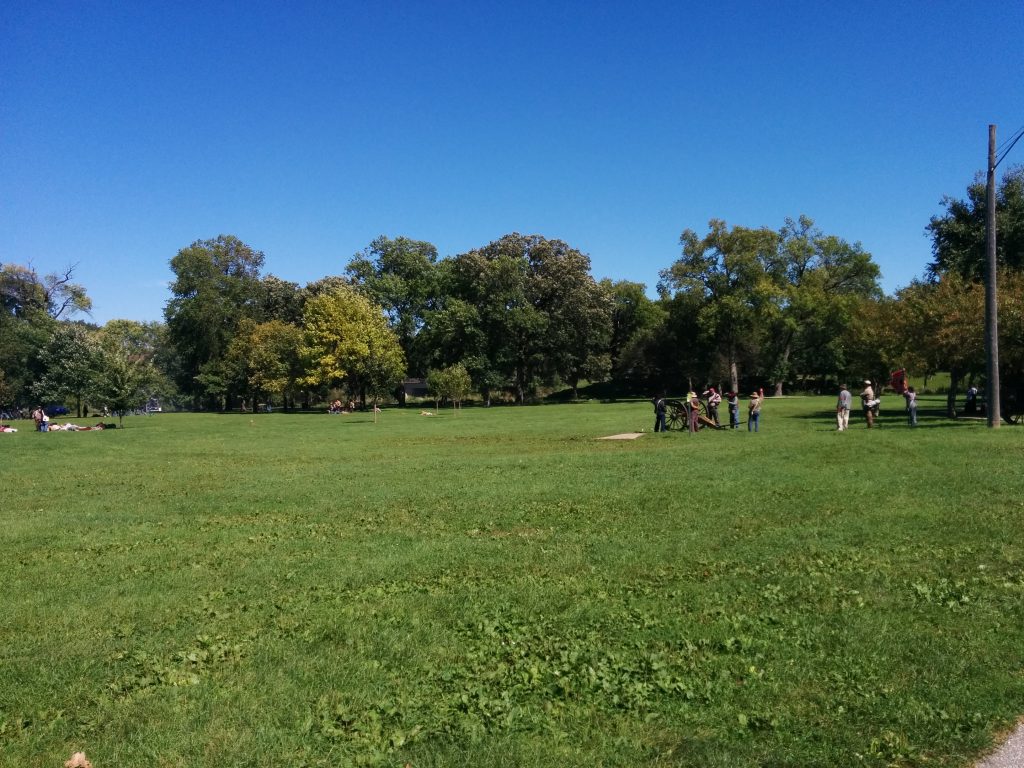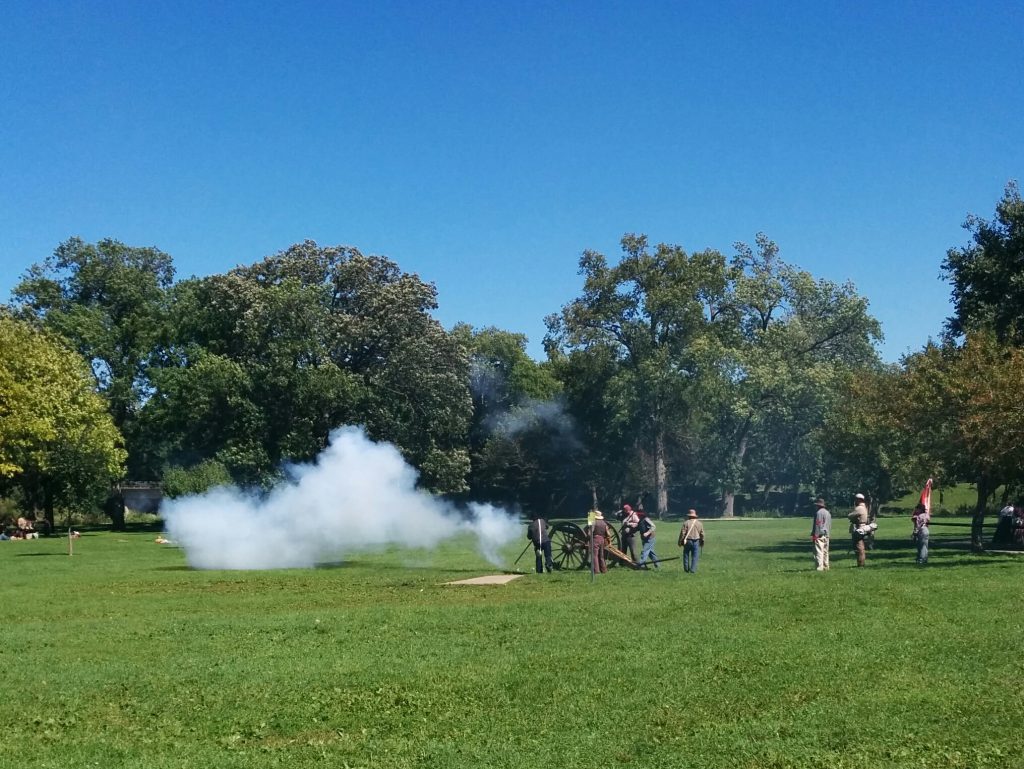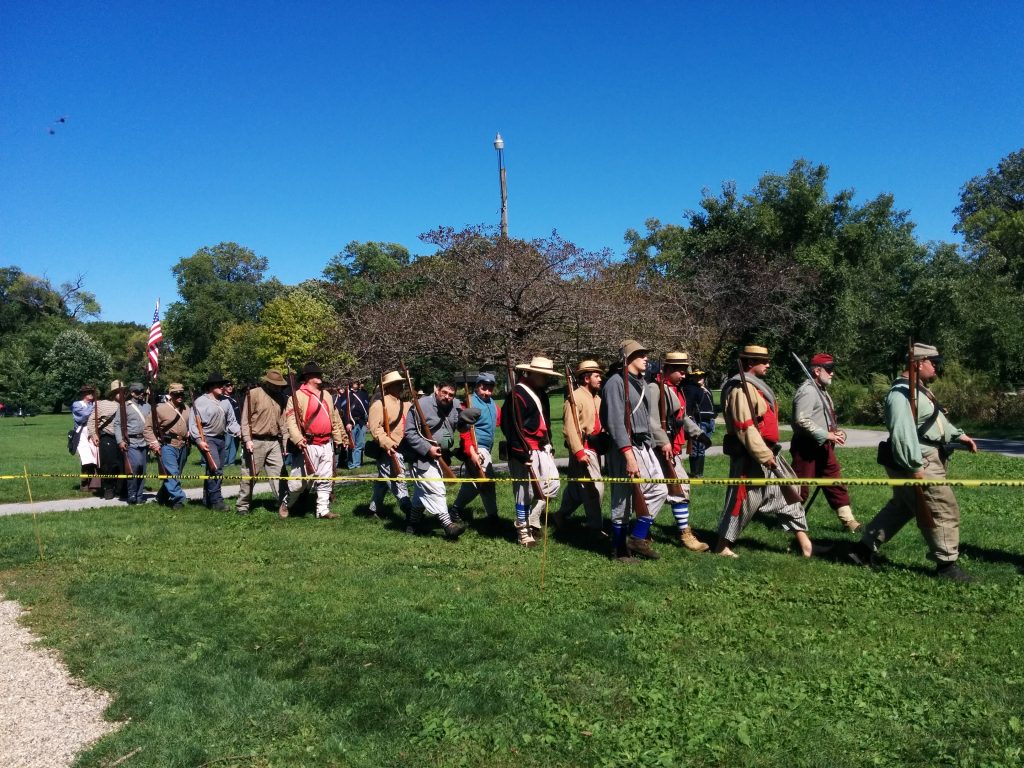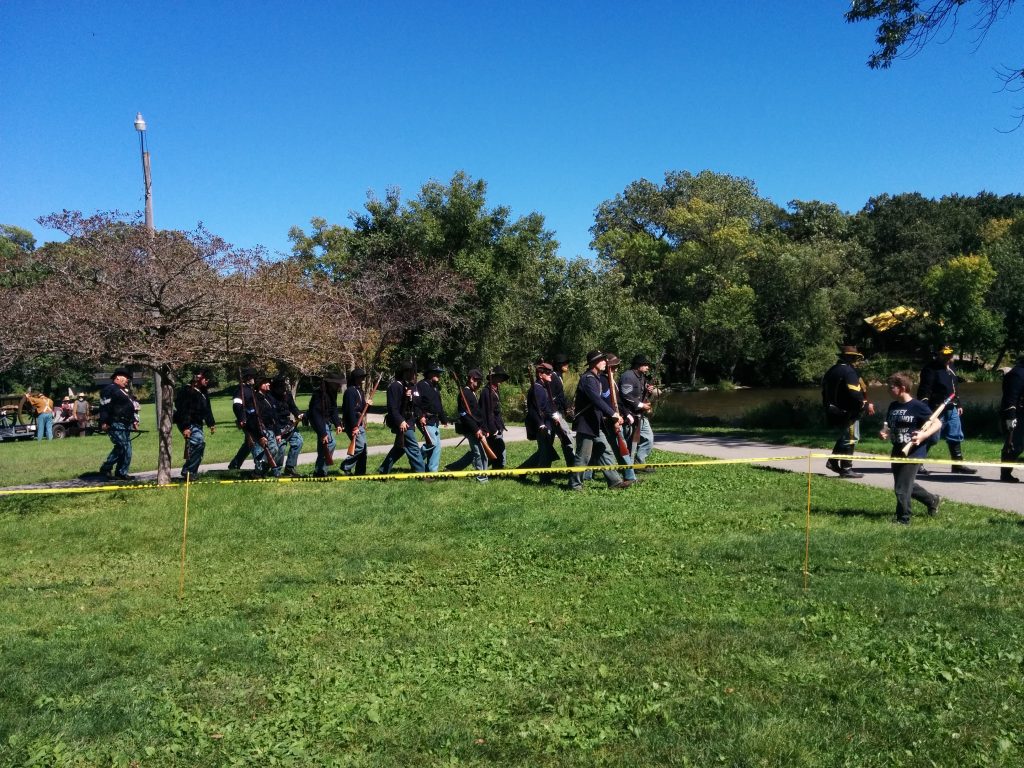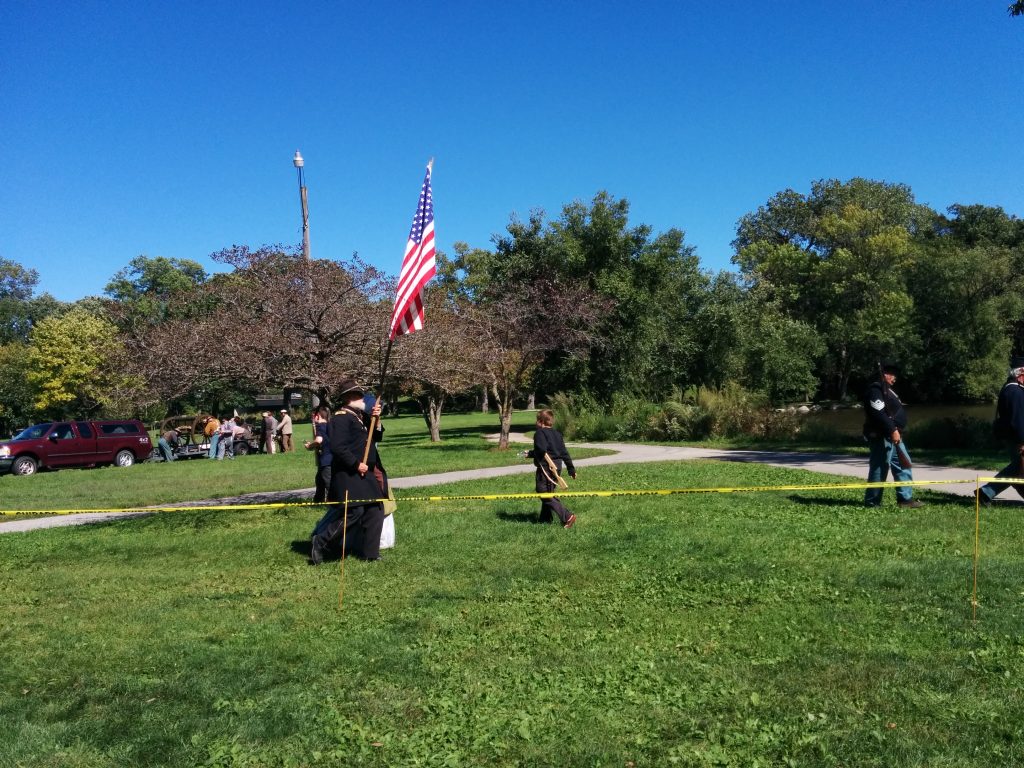 We're on a roll with quirky, weird and strange.  Having a lot of fun in Iowa!