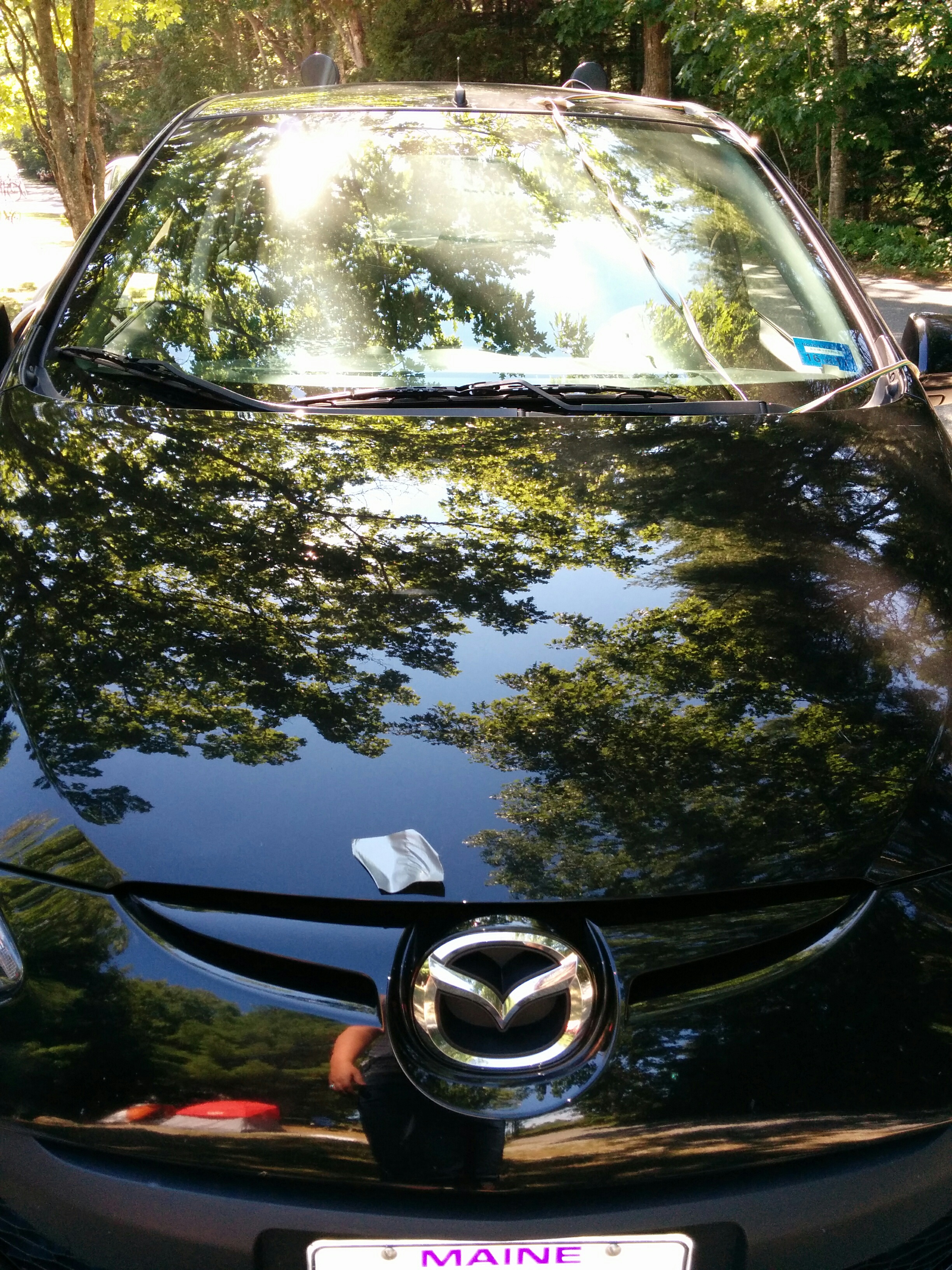 The Grey Man
We decided to finally think about getting a toad – that's RV-speak for the car pulled behind the RV.   This is what we got.  It's ugly and boring and totally blah. I'm not wasting any time on it.  It's a 2012 Mazda 2 5-speed with 94,000 miles and weight 2300 pounds.  It's black and it has 4 doors.   We paid $5k out the door.  Plus we had to get a dolly at $1.6k.  We're into our entire set-up for $15.1k.
It'll do… it's just that I can't fake excitement about boring.  Here are some photos.  We call it… The Grey Man.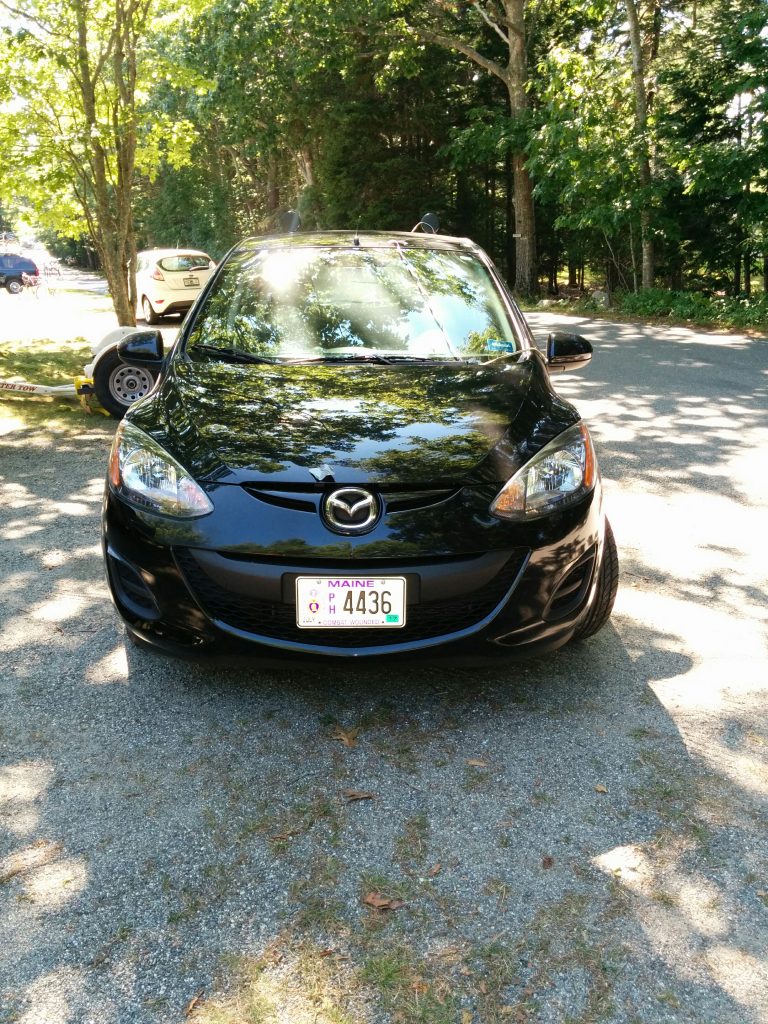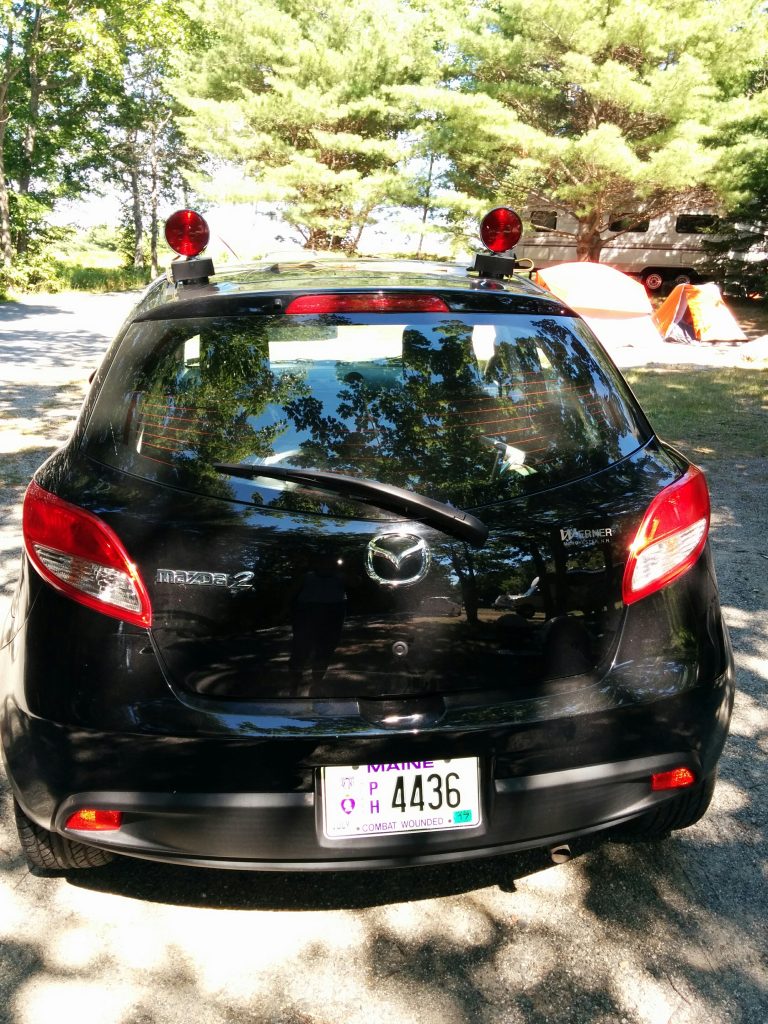 See the 3 Biggest Things We Wish We Knew Before Starting Fulltime RVing!