We are Team Amators – a family of 4 + 1 + 1 and a little dog.  We're traveling to interesting places, experiencing new things, learning as we go and taking time to appreciate life.
The Core Four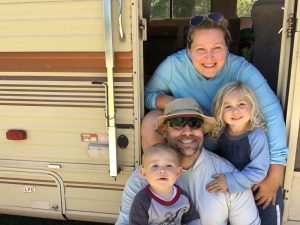 Scott  Former Special Operations in the U.S. military.  He completed his MBA from Thunderbird in Switzerland.  He now owns a social media advertising agency.  He enjoys working out, reading and Jeeps.
Traci has degrees in physics and electrical engineering.  Best compliment received (said sincerely), "Wow.  You don't seem 'smart'.  You're really easy to talk to."  She enjoys challenges, the outdoors, adventuring and taking risks.
Evie is 3.5 years old and believes she may be the young Elsa (not encouraged by Mom or Dad – the grandparents on the other hand….)
Jack is 1.5 and already the family flirt.
The Plus Ones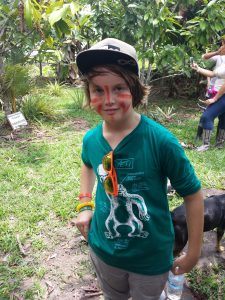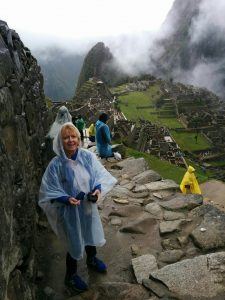 We get the bonus of having Evie and Jack's brother Nate join us during vacations and whenever we can successfully jailbreak him from school.  Nate is a legend to Evie and Jack.  It's sort of like having Elvis or Santa Clause with us when he's around.  He's the coolest.
Grandmom never ever wanted to leave the U.S. – didn't even want a passport.  For reasons that are neither logical or accurate, she was afraid "she couldn't get back in".  That all changed when her grandkids were taken out of the country.  Now she gets homesick for Colombia.
Boston is a sweet little Maltese who conveniently "fits underneath the seat in front of us".
PAST
As luck would have it, romance bloomed for us in Iraq ("Of all the gin joints, in all the towns, in all the world…").  Classic.  We were married outside of Acadia National Park in 2009.  We moved to Istanbul, Turkey in 2010 and lived there for 3 interesting years.  It was every bit as exotic, intoxicating and sometimes infuriating as you might suspect.  We'll absolutely be taking the kids back for a visit when the time is right (which, sadly, isn't right now).  Evie joined the team during this time.
We came home to the U.S. for a year before striking out for Bogota, Colombia.  I know you're going to ask so I'll answer it first, "Yes we felt reasonably safe.  We understand the impression people have of Colombia after the 80s but it's different now and so much more.  Mark my words, some day you'll talk about going to Colombia like people currently discuss vacations in Costa Rica and Belize."  If you get the chance to go, don't hesitate.  Go.  Colombia is full of colors and life.  The people are passionate and friendly.  Adventure abounds.  This was our first real South American experience with depth and we will absolutely go back for extended stays.  Jack joined the team during this time.
In between living overseas, we have traveled to 20+ countries for short-term visits.  We've seen some of the standard bucketlist sites (the Giza pyramids, Machu Picchu, the Amazon River, Ephesus, Big Ben, the Petronas Towers, the Great Wall of China, a fort built by Alexander the Great) but we have plenty left to do.  We are learning to adapt a travel style designed for 2 independent adults to a family of 4 that includes 2 littles under 5 years of age.  It's a brave new world.
PRESENT
We bought an ugly '85 Winnebago Chieftain for $9500 that runs like a beast (some of the time ).  We've nicknamed him The Chief (I know… how unoriginal…how pedestrian… if you come up with something better, we're game to change it).  We're currently RV'ing around the U.S.  We started in Maine and headed west.  There is no plan, there are no goals.  We'll hit national parks, state parks and quirky roadside attractions along the way.  We'll also stop to visit old friends. We've also started a small company and I (Traci) am writing the blog with the goal of bringing our VIPs (friends and family) along with us and hopefully extending the tribe to friends-not-yet-met.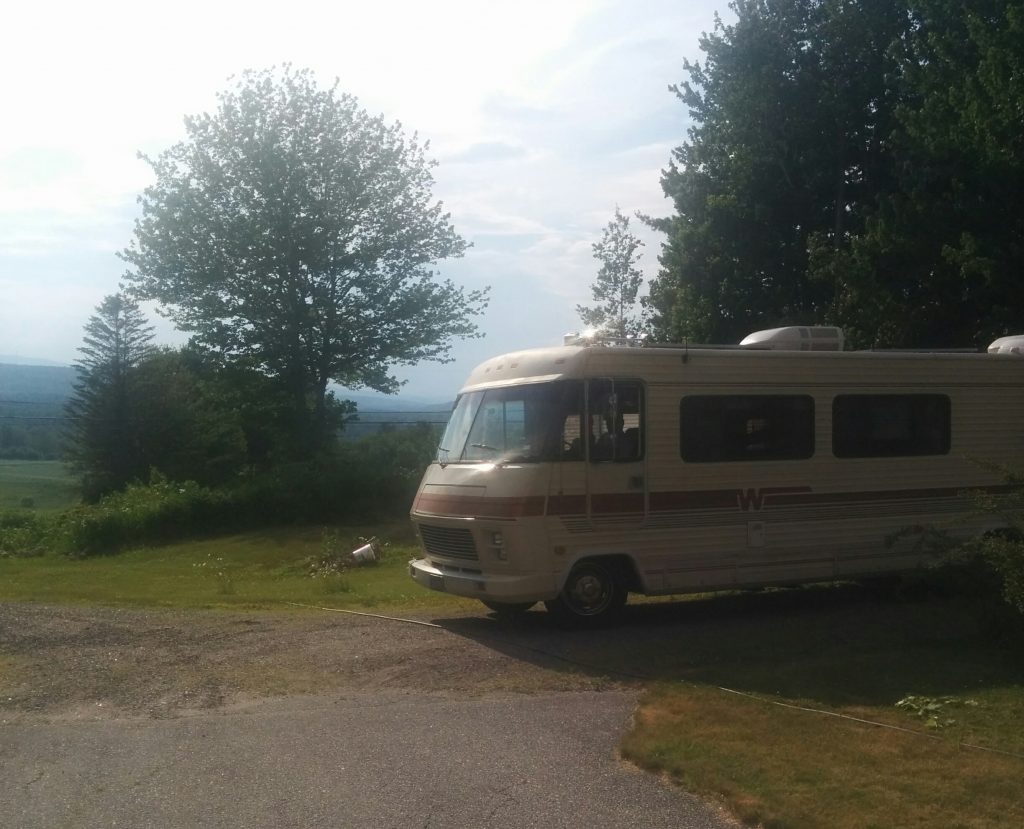 Family Motto
Don't be jealous…. be planning
See the 3 Biggest Things We Wish We Knew Before Starting Fulltime RVing!